'EU visa deal may prompt number of legal migrants from turbulent Turkey'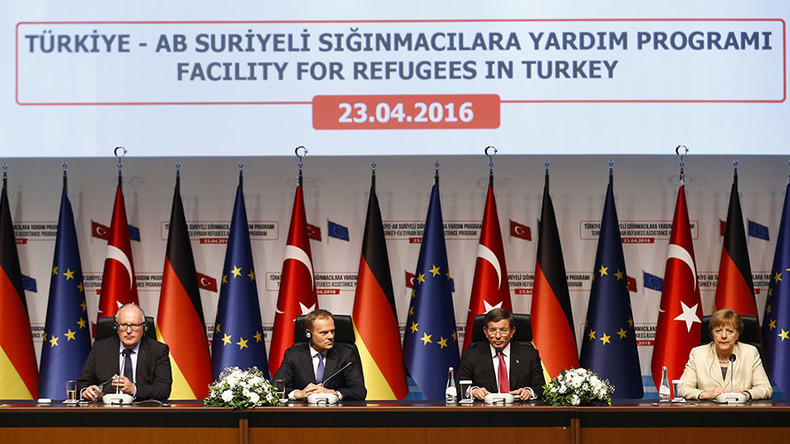 Visa-free travel for Turkish citizens to the EU may only increase the number of asylum seekers and migrants, since many people would want to leave Turkey, says Laszlo Maracz, Assistant Professor of European Studies at Amsterdam University.
The European Commission has given the green light to allowing Turkish citizens to travel freely to most of the EU. The deal won't give Turks the right to work in Europe. It will only remove the application process for short-stay visas for tourism and business.
RT: We've heard that Turkey hasn't met five of the criteria that Brussels was asking for. Is the EU going against its own principles by allowing Turkey visa-free travel without meeting all preconditions? Is the EU essentially being blackmailed, or that is not the case?
Laszlo Maracz: I think the European leadership doesn't see any other possibility than to go for this package deal with refugees. They are offering Turkey everything: money, now visa-free travel. Of course all the technical restrictions on the passports will not be fulfilled within a month. A biometric passport is a complicated issue for 80 million people; it cannot be arranged in a month.
But Turkey is a country in turmoil, it is in turbulence, it is in conflict, it is a frontline state for migration. It has a clash with the Kurdish minority in Eastern Turkey. There are tensions about the functioning of the press. Basically what we will see in the coming months when people will be legally traveling to Europe with their passports – that they will actually ask for asylum in European states. Instead of reducing the number of illegal migrants we will have now a lot of legal migrants and asylum seekers from Turkey in the row waiting for their chance to come to Europe.
Read more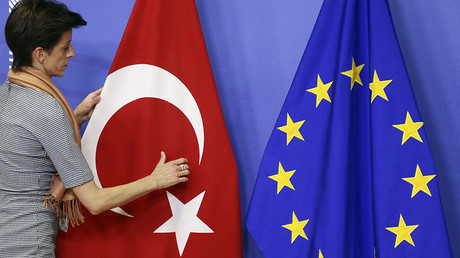 RT: EU Migration Commissioner Dimitris Avramopoulos said the "EU Council recommends that Austria, Germany, Sweden, Denmark and Norway maintain the internal border control at specific border crossing points for up to six months." Is it a good idea to let potentially millions of Turks cross freely into Europe at a time when Europe is trying to impose greater border controls internally?
LM: Yes, we see this all the time: opening the borders at the Schengen frontlines: Greece, Turkey, Italy – means that the borders inside Europe are more strictly controlled, are more heavily monitored. Basically what we gain on the outside by free traveling – we will lose inside. I think European citizens want to stick to the Schengen regime; they want to have free travel inside. So it will be extremely hard to explain to European citizens why Turkish people may come freely to Europe and cross the borders, whereas I being a Dutch citizen visiting Austria will probably have to wait in a row in order to cross the borders with Germany and Austria.
RT: Brussels now wants to fine any EU state that refuses to take in refugees some €250,000 per person, and is trying to sell the idea as a "sign of solidarity." Do you see it the same way?
LM: This is going completely wrong. If you want to keep the EU as a project on track, you should not try to search for new conflicts with countries that are in principal loyal to the EU, but are not willing to accept a migration policy under the coffer of asylum policy. That is a trick being played here. You bring in people as migrants, but they do it on the ticket of asylum seeking. So this is mixing up all sorts of disciplines. I think this will lead to opposition; this will lead to ruptures; this will lead to anti-European sentiments in these countries. So I don't see the reason for it and I don't see the sense of it.
The statements, views and opinions expressed in this column are solely those of the author and do not necessarily represent those of RT.