Can India overtake US in commercial space launch industry?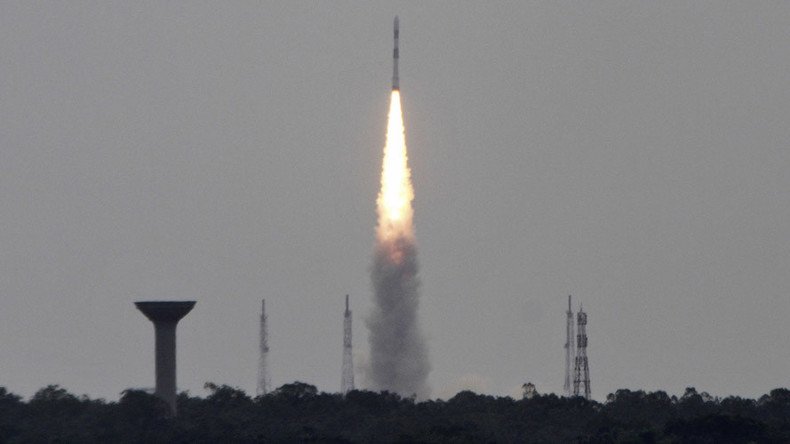 Claiming that India subsidizes its space launch industry is a protectionist step by US-based launch companies that see the competitive advantages of its challenge, says Dr. Sreeram Chaulia, professor at the Jindal School of International Affairs.
The US private space industry has expressed its concern over the use of low cost Indian-made launch vehicles for putting American satellites into orbits. Manufacturers suspect India's government of subsidizing its launchers and fear that US-made launchers will be priced out of the market.
RT: Can Indian launchers really remove US ones from the market?

Dr Sreeram Chaulia: I think the charges are not accurate, because it is very protectionist on the part of some of these US-based launch companies to claim that we are subsidizing our space launch industry. The fact is that we [work] through innovations, our Mars mission has been far less expensive than what any other country in the world has done. We have lower labor costs, we have lower costs [and] other factors of production. So, I think basically we are competitive, we've got a competitive advantage, our commercial space launch industry is taking off in the last few years. In the last three years we've been in a sweet spot: we've launched 28 satellites of nine countries - all at economical costs and with a high success rate. I think - like [with our] IT sector, like our pharmaceuticals - we are competitive in this field. If the American companies are unable to compete that's how they cry out…we are subsidizing, that Congress should get in. So, I think unfortunately they are playing with the protectionist instincts of some politicians in Congress. And I hope that they will not go down the line trying to [ban] it because at the end of the day American companies that want their satellites launched benefit from Indian facilities.
RT: Despite their price, are Indian vehicles equivalent in their capabilities?
SC: Yes, but with one difference, of course. Out capabilities are still building up; we don't have the capacity of what we call a geostationary satellite launch vehicle, we only have a polar satellite launch vehicle which means that once we have a more advanced version, we can do heavy satellites that can go much farther. Right now, we have mostly been doing light satellites that can't go that far. But there's huge growing market for this, there is a demand… India has launched 57 commercial satellites of 21 countries in the last several years. We are successful and Prime Minister Narendra Modi called a "moment of immense pride and joy for India" that we are now able to offer a platform for other countries to be able to launch satellites that are useful and beneficial for various civilian needs.
The statements, views and opinions expressed in this column are solely those of the author and do not necessarily represent those of RT.
You can share this story on social media: