'German hypocrisy: Not long ago, Angela Merkel said multiculturalism had failed'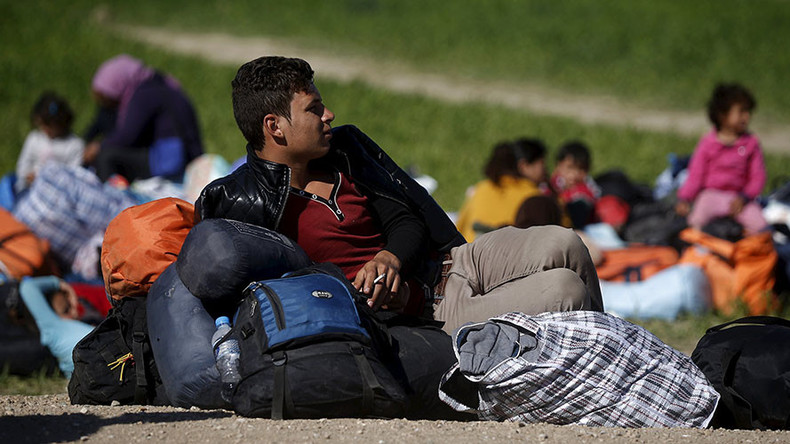 Turkey has for years been allowing refugees to cross into Greece. Smuggling is now a huge industry in Turkey, former British Diplomat William Mallinson told RT.
RT: The EU has criticized the closure of the so-called Balkan route many times. Does it have any leverage over the countries that have closed their borders?
William Mallinson: Firstly, let's look at some of the root causes. The whole thing obviously goes straight back to the West exporting their so-called freedom, which resulted in the importing of chaos and bitter, desperate people. The failure of the West. Second. Turkey has for years been allowing these people to cross over into Greece, not just recently. Smuggling is now a huge industry in Turkey. The EU has proved itself absolutely useless. Every time Greece warned them over the years to do something about it, this has resulted in this terrifying deal where Turkey is literally able to blackmail Europe. But the prime culprit at the moment I see is Germany and Angela Merkel who is now a heroine, a drug almost, for these desperate people.
RT: Is it fair that Greece is being left to handle the influx of refugees alone? You've got hundreds of people coming every day, thousands of people bottling up. Some deal had to be struck… Why is it terrifying?
WM: Too little, too late. And terrifying because the Skopje police on the border are fighting against these desperate people who paid a lot of money, who take desperate measures. All this could have been foreseen. The deal is too soft on Turkey. That is because Germany is particularly friendly towards Turkey. And because also Germany opened its borders for a long time letting in more than one million. Which also underlines a major German hypocrisy. Let's remember that Angela Merkel said only few years ago that multiculturalism has failed. Quite the opposite. Basically the problem is that people have been too soft on Turkey.
And no one apparently was able to foresee this. A few thinking people did. But as usual the EU so-called leaders run around like headless chickens and do something at the last minute. And one example of the uselessness of the deal is the fact that the fifty thousand or more refugees in Greece have not even been handled by the EU deal, and they are expected to remain in Greece and further destroy an already destroyed country, that's on its knees, largely through Germany and its own… rich politicians.
RT: Is it going to get worse?
WM: It is going to get worse unless these people are allowed into Germany and to go further north. Because to send them back could be even more difficult. Particularly since as we know Turkey is actually sending all the Syrians, for example, forcing them to go back to Syria. It is a complete mess. There are big groups of desperate people - apart from those who jump on the bandwagon, apart from economic refugees, and apart from a number of criminals. For example, in Greece there is now about six thousand Afghanis at Ellinikon airport stealing from each other, going into the center of Athens, buying drugs, coming back and further leading to Greek social problems. It is a mess, and I think that Skopje should be forced to bite the bullet, Germany should bite the bullet and they have to let them in now and be harder on Turkey. And stop allowing Turkey to keep such a Trump card. Let's remember this is been going on for years. Everybody knew about this, for the last 10 years people have been coming from Turkey onto the Greek islands…
The statements, views and opinions expressed in this column are solely those of the author and do not necessarily represent those of RT.
You can share this story on social media: