How Flydubai tragedy prompted global call to action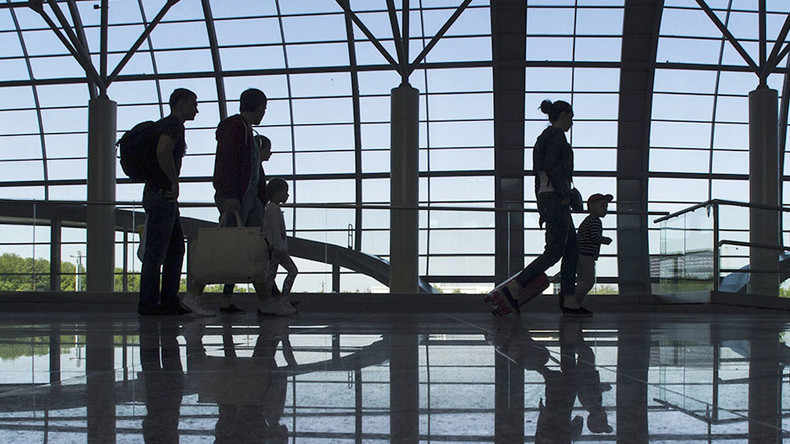 Every so often, the story chooses the journalist. And if the journalist is lucky it's a story of huge importance that is capable of making a change for the better.
I wasn't expecting to find such a story when I flew into Dubai hours after a flight traveling in the opposite direction crashed in Rostov, southern Russia, killing all 62 people on board. It was one of those stories a journalist doesn't want to cover because it brings you face to face with raw heartache and despair.
I won't forget the distraught young woman I met at the Russian embassy, holding her newborn baby as soul-wrenching sobs shuddered through her body. She'd come to fetch a passport for a son she hadn't even had time to register, just hours after his aunt – her sister – had left to return to Russia on that ill-fated FlyDubai flight.
Read more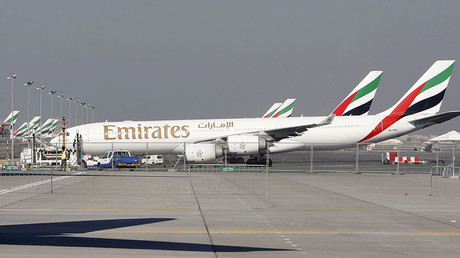 She apologized for not wanting to talk on camera and gave me a teary smile. Later we shared a few moments of sunshine outside; she told me her mother had died in a car crash and now it was just she and her father.
We, the messengers, are sometimes cast into a painful and unenviable role. There is absolutely nothing that can be said in those moments that provides any source of comfort. But then there are moments that - at the very least - allow us to do some good in the worst of situations.
Journalism at its heart is about the public's right to know. This, coupled with the fact that it could have been him flying that Rostov-bound flight, compelled the whistleblower – a former FlyDubai captain – to come forward.
"I wish it didn't happen and I wish it wasn't true," he told me. "I personally lost friends who were crew on that airplane. But I wasn't surprised. If there's any airline in the world that has everything set up for a crash as this one, it's FlyDubai."
When a whistleblower steps forward and takes you into his confidence, he risks his job, his reputation and sometimes even his life. The weight of his risks rest on your shoulders and ever since the story broke they've guided my every move.
The whistleblower continued: "People need to know what's going on in the flight deck of an airplane and just how tired pilots are that are coming to work. It's ridiculous that there's been an aviation industry for so long and this stuff is still going on… [Passengers] buy their ticket and they assume that they are safe on the aircraft, but the way that an airline like FlyDubai rosters their pilots, it's not safe. It's not safe at all."
Read more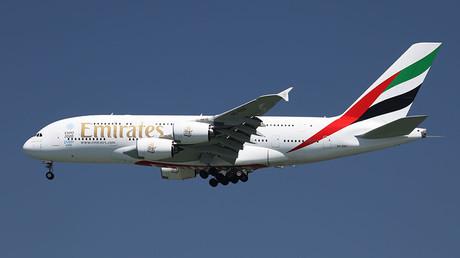 And as we've subsequently learnt in our investigation at RT it's not just unsafe at FlyDubai. In the two weeks since that initial interview, we have been inundated with more than 80 emails from pilots – current and former – of FlyDubai, Emirates and other airlines, whose identities we have cross-checked, and whose emails keep coming.
Here are just a few of the many comments:
- "All the pilots in Emirates agree that there will be a major accident in Emirates due to fatigue, we are just waiting for it and hope we will not be on board," Captain on the Airbus A380
- "I would never ever put my family on Flydubai, we call the pilots there zombies and sleepwalkers," Emirates Captain
- "I was on a day off when Fly Dubai crashed. When I awoke there was a message on my phone. Did you hear about the crash? I presumed it was us. I also presumed someone was tired and stressed and had made a mistake," Boeing 777 Captain
Each new testimony backs up what the initial whistleblower spoke of: grueling schedules, overworked pilots and fatigue-related accidents. All of the pilots who contact us share two things in common – a request to hide their identity for fear of reprisal if they were found out (here in the UAE, people simply "disappear," one pilot wrote; another admitted he was using a made up email account and a VPN), and a prediction that the next accident could be just around the corner – and involve a lot more people.
We, the public, have a right to know that our planes are not as safe as we might think they are. The airlines being listed in the correspondence sent to us include European, Japanese and Asian carriers. The responses from the management teams we've contacted - FlyDubai and Emirates - are predictable – they insist they work within the law and that pilots have internal addresses to level their concerns.
And so, the challenge to those of us who care about this story is to make sure it doesn't disappear from public discourse.
As one Emirates Captain wrote me, "I strongly suspect that this issue will lose its newsworthiness with the next several days and the pilots will be left powerless and just hoping that the next ticket to come up in this lottery will not be theirs."
It is a call to action - not just to the whistleblowers but to the media and the flying public.

Paula Slier, for RT
The statements, views and opinions expressed in this column are solely those of the author and do not necessarily represent those of RT.