Combating terrorism: International cooperation on the real issue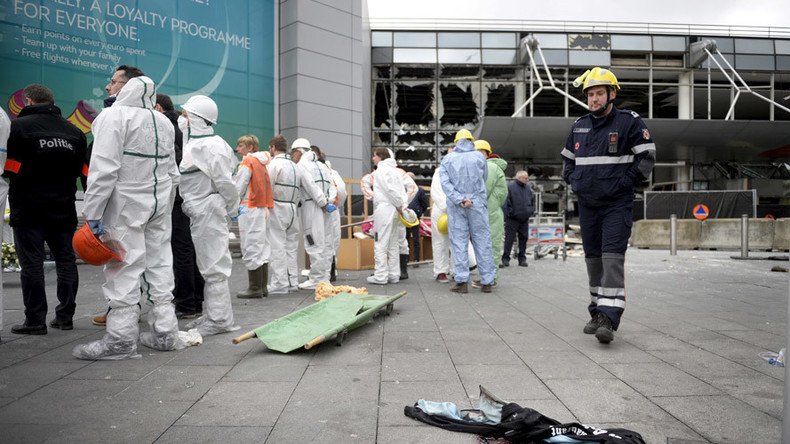 The horrible attacks in Brussels show terrorism is still the most urgent security threat. They also point to Western countries having gone too far in playing political games in the area of counter-terrorism, trying to distinguish "good" and "bad" extremists.
Deep cooperation with special services of other nations, including Russia, is not a luxury, but a must.
Our vast and painful experience in combating terrorism at home proves that success can only be achieved if all interested parties are interacting in a professional way. It transcends everything else, including ideological bias and geopolitics.
In this context one could only deplore the lack of such a channel of communication between the respective agencies of Russia and the United Kingdom. Our bilateral cooperation in fighting terrorism was suspended by Britain under artificial pretexts. It was resumed for the brief period of the Winter Olympics of 2014 in Sochi, which was fruitful to the deep satisfaction of both sides.
Unfortunately, the British Government shuns annual meetings of high-ranking officials responsible for security matters held by the Security Council of the Russian Federation. Efficient counter-terrorism cooperation is about concrete information that saves lives. It cannot be substituted by meetings between diplomats.
Overall, the lack of trust between countries is part of the problem. The history of ISIS (Islamic State) shows that, despite numerous signs a couple of years ago, when this barbaric organization was only entering the stage and could be nipped in the bud, our Western partners were preoccupied with change of regime notions. A half-hearted bombing campaign by the US-led coalition saw expansion of the ISIS area of control. Instead of a swift, resolute and coordinated action, the coalition provided terrorists with space and time, which is bearing ugly fruits in Europe.
We, in Russia, strongly believe that only full-scale multilateral international counter-terrorist cooperation can help defeat this evil both on the battlefield and in the struggle for peoples' hearts and minds. In particular, no difference over various political issues could justify the lack of such cooperation between the EU and Russia. As Foreign Minister Sergey Lavrov put it earlier in the week, "I hope very much that the Europeans will set aside ideological and geopolitical considerations in the face of the terrible terrorist threat that reemerged in Belgium yesterday and will unite in order not to let the terrorists do as they please on our common continent."
The statements, views and opinions expressed in this column are solely those of the author and do not necessarily represent those of RT.
You can share this story on social media: