'Russian Syria op should be catalyst for West's reassessment of how to engage with Moscow'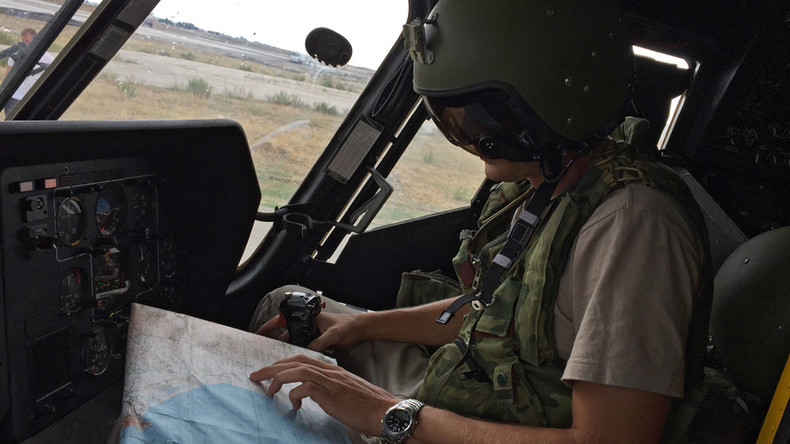 After Moscow's announcement of a military pullout from Syria, RT discussed with experts what this withdrawal means for Syria and the peace process.
'Military withdrawal from Syria may shut down all anti-Russian sentiment'
British Conservative MP Daniel Kawczynski says he hopes Russia's actions in Syria and the results its operation has achieved will become "a catalyst for reassessment of how NATO and the West can effectively engage with Russia".
"I think our own government here in the UK and many commentators have to catch up with the new position that Russia has taken internationally. Russia has decided to take this risk by intervening in the conflict in Syria. And it would appear it has really paid off. Russian activity in Syria has been a catalyst for bringing about a cessation to the appalling tragedy that has unfold itself in that country over the last five years. The sooner my government starts to realize that we have to work constructively with Russia and other permanent members of the UN Security Council to work collaboratively together to take on ISIS and other trouble spots around the world, the better."
The withdrawal also coincides with the Syrian peace talks currently being held in Geneva. RT asked the British MP whether the move could breathe new life into the talks and lead to more cooperation along those lines.
READ MORE: Russian warplanes start leaving Syria on Putin's orders
"I think that the perspective of Russia certainly from the vast majority of my colleagues in Parliament and media commentators has been almost 'Cold War-like' and there are very few of us who have doggedly and persistently tried to create a debate about this issue in our own Parliament. It serves nobody in this country, unless we have a proper effective debate as to how best to engage with this very large military superpower. And I think that the actions of Russia in Syria and it's now pulling its troops out after the job has been done, I very much hope this is the catalyst for reassessment of how NATO and the West can effectively engage with Russia. Some of the anti-Russian sentiment that came out from people like Senator John McCain and others at the beginning of this conflict was absolutely breathtaking and I very much hope that they will have to swallow their words now," said Kawczynski.
'After Russian stick beat ISIS, withdrawal is designed to be a diplomatic carrot'
Jim Jatras, former US diplomat, GOP Senate policy adviser, thinks the Russian withdrawal of troops from Syria is designed to encourage the peace process.
"Let's look briefly at two sides of this: the military and the political side. Militarily – the Russians will start withdrawing the main part of their forces but the naval and air bases will continue to operate - at least for the time being. And I take that to mean that the airstrikes against ISIS, Al-Nusra and the groups that have not accepted the ceasefire will continue. On the other hand, with regard to the political process, let's keep in mind that we wouldn't be talking about the political process if it were not to the Russian air intervention and support of the Syrian forces and the gains made by the Syrians that have really forced the terrorist groups on the defensive", he added.
READ MORE: Syria turning point: Russia withdraws to play the most of 'diplomatic card'
Jatras hopes the withdrawal sends a positive signal to all parties in the conflict.
"We talk all the time in diplomacy about the carrot and the stick. And the Russian stick has been beating them pretty hard for the last few months. And I think this is designed to be a carrot…There were a couple of references by Sergey Lavrov to discussions with President Obama and I guess the thought that comes immediately to mind for me is: "Be very careful about that". The American government is not of one mind on the future of Syria; we still hear the voices of 'Assad must go'. Also, remember that the US is not in control of our so-called allies like Turkey and Saudi Arabia and what they might do to try to upset the applecart here. I hope the Russians will be positive but also rather cautious."
'Russia's withdrawal from Syria may boost Geneva talks' prospects'
"Moscow obviously believes the Syrian army and Hezbollah and Iranian forces are capable of keeping the territory they've occupied and taken back from the rebels and perhaps even make further progress," says Martin McCauley, British historian and former senior lecturer at the School of Slavonic and East European Studies, at University College London.
Since Russia is going to keep its air and naval bases, they can come back if the situation changes, he noted.
READ MORE: Russia's 'surprise & unexpected' Syria withdrawal welcomed as signal of 'true peace process'
"So therefore from the Russian point of view, you could say: "Yes, mission accomplished." But it is only party accomplished. It is a long agenda. And Russia has realized that there is no military solution to the Syrian imbroglio and there has to be a political solution. They in fact are taking the initiative, they are the ones who are actually acting by withdrawing some of their troops and boosting the prospects of some success in Geneva because before this all the discussions about Geneva were very pessimistic because the two sides were so far apart, because we were not even there, because ISIS and Al-Nusra are not there…But this may in fact be boost to the talks and bring the two sides together, because both sides have to make concessions," McCauley said.
'Russia's announcement may encourage the enemies of Syria'
Neil Clark, a UK-based journalist and broadcaster, argues that it was quite a surprise announcement.
He thinks "obviously it is linked to the Geneva talks which resumed again [on March 14]. The Russian intervention that began last September has been a game changer: it has radically changed the situation on the ground, ISIS has been pushed back, and radical jihadists backed by the West have been pushed back."
READ MORE: War on ISIS: Russia's Syria anti-terror op in 10 intense videos

Clark's only concern now is that "this announcement may just encourage the enemies of Syria, the countries that want Syria to be divided and partitioned. It might encourage them to step up their backing of the so-called rebels."
"But I would have thought that President Putin has got some kind of undertaking from the West about this and he wouldn't be announcing this if he didn't feel sure that that wouldn't happen. So, we got to wait and see what. It is not a whole withdrawal but partial withdrawal – the Russians are going to keep their bases there so that they can quickly move back in if the situation reverses and ISIS starts to claim territory again," he said.
The statements, views and opinions expressed in this column are solely those of the author and do not necessarily represent those of RT.