Who's behind alleged Aleppo chemical weapons attack?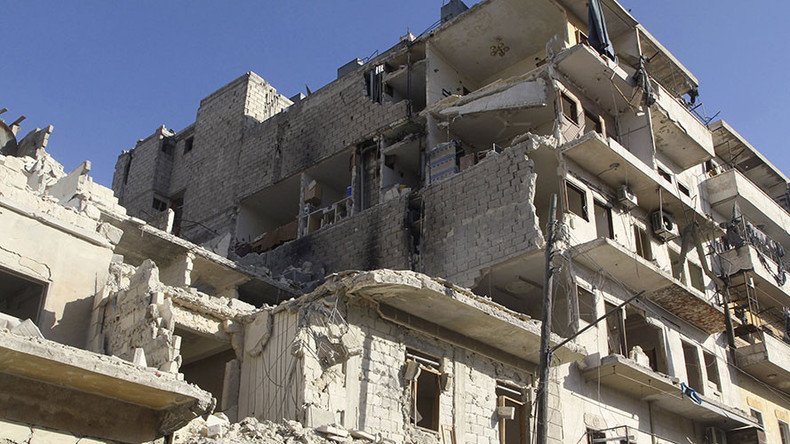 The Syrian government has no access to chemical weapons after it destroyed its arsenal, while many radical groups, including ISIS, may still have them and may use them seeking to break up the ceasefire and get back to war, said former FBI agent Coleen Rowley.
The Kurdish People's Protection Units said they came under a chemical weapons attack on Tuesday, allegedly launched by several Islamist opposition groups in the city of Aleppo. The YPG released unverified footage showing what is believed to be cloud of yellow phosphorous. Kurdish forces didn't mention ISIS or Al-Nusra among those armed radical groups.
RT: Assuming the claim from the YPG is true, who do you think may have been behind this chemical weapons attack?
Coleen Rowley: I don't know. It could probably be anyone, our own US national intelligence director James Clapper testified to a congressional committee about three weeks ago that IS has access to chemical weapons. And not only has access to chemical weapons – he mentioned chlorine, mustard. He also mentioned that they have access to precursor chemicals to make their own chemical weapons. And I would imagine that if IS has access, many of these other groups could have access to them as well.
RT: Back in the summer of 2014 the last chemical weapons were supposedly shipped out of Syria for destruction. How are extremist groups able to get hold of them?
CR: This is the Syrian government that destroyed its own weapons. If you go back to 2013 the US government was blaming Assad for having used sarin on his own people. Even though James Clapper and John Brennan, the then CIA director, have now admitted - three years later - that ISIS has access to chemical weapons, they have never really explained that possibly even back in 2013 it was the terrorist groups that staged that attack of sarin in order to get the US to enter into the fray in Syria. This is something that should be investigated internationally; human rights groups and the UN should be investigating right now. It is a good thing there is a ceasefire, and it is a bad thing that some elements want to stop that ceasefire and get back to having war.
RT: Islamic State (IS, formerly ISIS/ISIL) was not specifically mentioned but ISIS has been accused of using chemical weapons in the past. Are they becoming increasingly widespread among extremist groups?
CR: It sure seems that way. There has been information that you're able to get precursor chemicals through Turkey. This goes back a couple of years and it came from different sources. It looks like, yes, many groups have access to chemical weapons. Now, the Syrian government apparently does not have access because they did destroy their weapons. But these groups that are not covered by the ceasefire seem to want to break up the ceasefire.
RT: What impact could this have on the peace process?
CR: Let's hope that the cooler heads: the US, Russia, Iran – some of these other countries that have interest now in Syria - will not let these attacks end the efforts at peace negotiation. That is the reason for them. They are trying to not have any kind of peace process. But these other groups that are not covered by the ceasefire probably are trying to disrupt it. We have to hope that the diplomats will understand that and will say: "We're going forward nonetheless," and that there can be some investigation to find out who exactly was responsible.
The statements, views and opinions expressed in this column are solely those of the author and do not necessarily represent those of RT.
You can share this story on social media: