'US airstrikes in Libya can worsen the situation'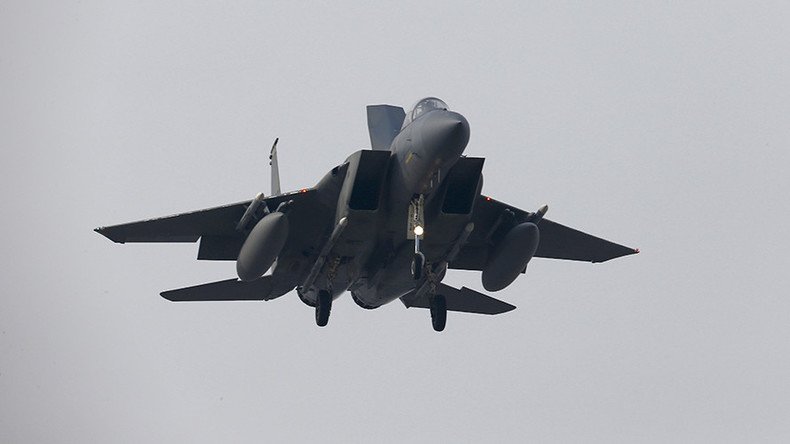 NATO and US plan attacks against Libya under the pretext of rooting out Islamic State in an effort to fix what they had broken in the country and to restore security and stability, said political commentator Abdel Bari Atwan.
Following the US Congress considering re-launching military action in Libya last month, US warplanes have targeted an alleged Islamic State (IS, formerly ISIS/ISIL) camp in the Libyan city of Sabratha on Friday. The mayor of Sabratha, Hussein al-Thwadi, told Reuters the planes hit a building in the Qasr Talil district, adding that 41 people were killed and six others wounded. The NYT reported the strike targeted a senior Tunisian operative linked to terrorist attacks in Tunisia last year.
RT: Is this the official start of US military action in the country?
Abdel Bari Atwan: Yes, I believe that now NATO and America in particular is planning all-out attacks against Libya under the pretext of rooting out Islamic State from certain areas. I believe now the Americans are trying to fix what they had broken in Libya, which is the security and stability, the establishment, the government…I don't know why they are rushing towards Libya like that because they haven't had any mandate from the UN to go to Libya and bomb as they like. The second thing is that neighboring countries of Libya like Egypt, Tunisia, Algeria, all of them actually said clearly that they are against any American or Western intervention in Libya because such intervention will create more problems than they solve. I think it is surprising and it could make the situation worse in Libya.
RT: NATO supported the uprising against Gaddafi in 2011, now the US is back to bomb Libya. Will it help to stop ISIS or expand the chaos further?
ABA: Actually, this proves clearly that the first intervention was not necessary and it was completely counterproductive. Because this kind of military intervention created that environment, the best environment for Al-Qaeda and other armed militia to prevail in Libya. And also we can say that the NATO intervention prepared the ground, the incubator for the Islamic State to set up bases in Sirte, in Sabratha, in Benghazi, in the south of Libya…This is the outcome of uncalculated or miscalculated American and NATO intervention in Libya…
The statements, views and opinions expressed in this column are solely those of the author and do not necessarily represent those of RT.
You can share this story on social media: