'Turkey wants to stop Kurds liberating northern Syria from ISIS'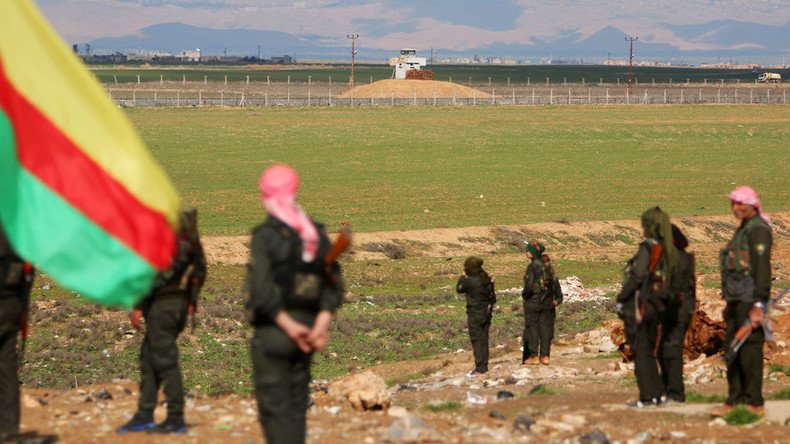 Turkey's shelling of Syria is a warning to the Kurds to stop trying to free the northern part of the country from Islamic State (IS, previously ISIS/ISIL), Kobane-based political analyst Barzan Iso told RT, citing reports of civilians injured in the attacks.
READ MORE: 'Terrorists facing endgame': Are Turkey & West looking for pretext to start ground op against Assad?
"Turkey is trying to prevent Kurds from liberating the area around the Turkish border from IS," Iso said. "The YPG [Kurdish People's Protection] units are stronger than before and have the ability to free the area around Turkey from ISIS."
The reasons for Turkey's aggressive move is not just profitable relations with Islamic State, the Kurdish analyst said, referring to the cheap IS oil exports that Turkey has reportedly been receiving. Moreover, he argued, IS fighters in northern Syria also create a useful buffer zone for Ankara that could eventually help Turkey "occupy" the territory between Aleppo and Turkey's border.
This is just the first signal that Turkey will be further intervening into Syria, he said.
Turkey shelled positions of Syrian government forces in Aleppo and Latakia provinces as well as Kurdish targets near the city of Azaz, in northwestern Syria. This included an air base recently retaken from jihadists reportedly with Russian air support.
READ MORE: 5 reasons to believe Turkey wants no peace in Syria
Turkey bombed Menagh air base and the village of Maranaz, located south of Azaz, Iso said, adding that several people were injured during the attack. "I have some reports from people in that area, who say that many civilians have been wounded, but I cannot confirm any specific details about it."
The air base had for years been under the control of extremists groups, including the Al Qaeda-affiliated Al-Nusra Front.
"Since 2012 the base has been under the control of Ahrar al-Sham and Al-Nusra, which are both part of Al Qaeda," he said, adding that in the past the airbase was occupied by Turkistan's Islamist Party, and some Uzbek fighters, including Jaish al-Fatah group, also a part of Al Qaeda.
READ MORE: Turkish military repeatedly shell Assad forces; Kurds confirm to RT being hit by massive attack
The Turkish attacks were prompted by Kurdish forces taking back control of Azaz, Iso said.
The YPG is yet to release a statement in response to Turkey's shelling.
The statements, views and opinions expressed in this column are solely those of the author and do not necessarily represent those of RT.
You can share this story on social media: