'Libya's failure to form unity govt created vacuum being filled by ISIS'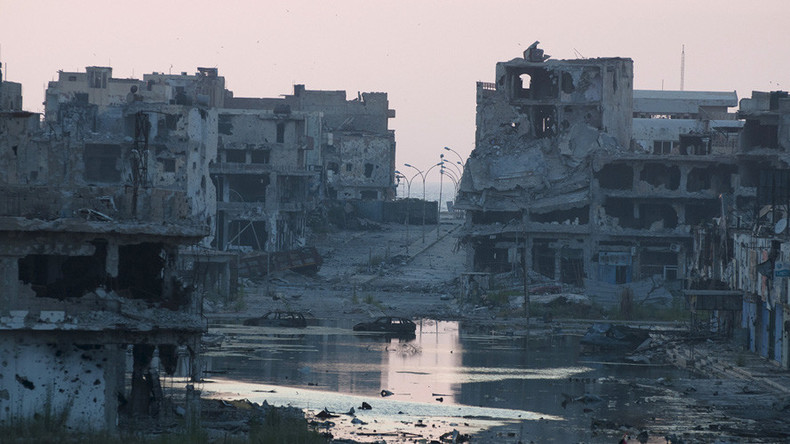 The inability of the Libyan groups to come to an agreement on a unity government has created a vacuum, which is being filled by Islamic State (IS, formerly ISIS/ISIL), posing a real threat to Libya, says Oliver Miles, former UK ambassador to Libya.
On Monday Libya's parliament in Tobruk rejected an UN-backed plan to resolve the political chaos with a unity government with a Tripoli based militia alliance.
RT: Why do you think the Libyan parliament rejected the UN-backed unity government?
Oliver Miles: The reason they've given is that the proposed government was too big which doesn't seem to me be a sensible reason at all. I am afraid the truth is that both the Tripoli and the Tobruk so-called governments… are pursuing their own narrow interests and playing games with each other and not really convinced the time has come for a settlement.
RT: What will be the consequences of the decision?
OM: First of all, the rejection is not absolute. According to Reuters, what they've said is that they want a revised proposal; they talk about 10-day limit. It may be that this is not the end of the road. The problem is that the inability of the Libyan groups to come to an agreement has created a vacuum. And the vacuum is being filled by ISIS: so far not a huge force in Libya, but the real threat both to Libya and, of course, to the rest of the world.
RT: What could be done by European governments at the moment?
OM: I think that we have got to play 'tough love'. I think we have got to tell various parties in Libya they only have a limited space for maneuver now. If they don't reach agreement, they are going to be in big trouble, the country is going to collapse into chaos. They've got an opportunity now. It is not a perfect opportunity. I have no doubt they would all want to make changes in it. But if they don't reach some kind of agreement then Libya is going to be a terrible mess.
It seems that the 'no' they have given is not the final no, they are looking for amendments, they are looking for a better offer, a more agreeable offer from their point of view from the UN negotiations. So all is not lost. But they are playing with fire. They have not much time left to reach agreement.
…It is not as though [the parties] have deep differences. The world has tended to see the Tobruk government as being secularist and the Tripoli government as being Islamist. And that's true to some extent. But that isn't really the problem. The problem really is that there are a lot of groups which are seeking their own advantage, and they haven't yet learned to synch the differences in an agreement. That's what they got to do.
The statements, views and opinions expressed in this column are solely those of the author and do not necessarily represent those of RT.
You can share this story on social media: