Like the "Spy Who Loved Me," America's "Accuracy in Media" is stuck in 1977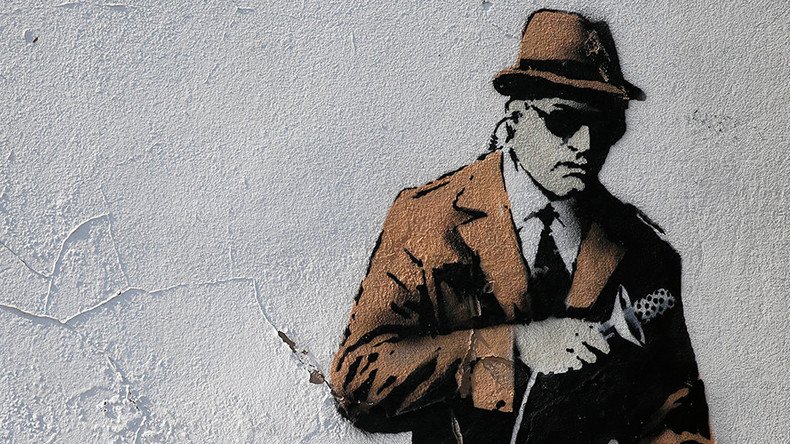 Our old friend Cliff Kincaid is back, and he's as mad as hell. The reason? Michael T. Flynn, a retired American three-star general, attended RT's conference - and subsequent dinner – on December 10th in Moscow, celebrating the channel's 10th anniversary.
Kincaid is deeply concerned that General Flynn "views Russia as a potential U.S. ally in the war on terror." You can read his, often uproarious, "Accuracy in Media" blog post on the subject here.
In it, Kincaid laments RT's use of "beautiful women" as anchors and calls it "KGB-TV" with references to "sexy spies." It all sounds like the plot of "The Spy Who Loved Me." Incidentally, that movie premiered in the late 70's, around the same time Kincaid joined AIM.
It seems that Kincaid would be much happier in an age where Saturday Night Fever was the hit movie, John Travolta was a matinee idol and everybody wanted to drive a Cadillac Seville.
Below we imagine, how Kincaid might have emailed John Brennan, the CIA director, with the results of his intensive investigation into RT.
TO: John O. Brennan, Director of the Central Intelligence Agency, commander, sir.
FROM: Agent "Historic" (Cliff actually calls himself that in his Youtube intro video) or Agent Cliff Eastwood.
Dear John,
I've been watching Vladimir Putin's propaganda network Russia Today a lot recently. It's painful stuff to my all-American eyes. For instance, I found out that RT frequently employs gorgeous women as anchors and correspondents. Oddly, unlike our own "fair and balanced" Fox News, they actually look like real people.
One of RT's pretty ladies – Sophie Shevardnadze - even took a selfie with the Russian FM, Sergei Lavrov, and now she's interviewing our retired US General Michael T. Flynn in Moscow. In Moscow! This is outrageous, John. She might even try to take a selfie with him too!
- On December 10, RT held a conference in Moscow called "INFORMATION, MESSAGES, POLITICS: THE SHAPE-SHIFTING POWERS OF TODAY'S WORLD." As an arm of the Russian government propaganda system, they are trying to divert global attention from their military operation in Syria, so they only mentioned "Syria" approximately 212 times. Of course, they call it an "intervention", because that's what a military campaign is called if it's approved by Syrian government, and carried out by Russians. If it were the U.S. and its NATO allies, without Syria's cooperation, it wouldn't be an invasion and it would have been called "Operation Freedom Falcon" or "Operation Falcon Freedom" (we generally like to flip the bird here and there).
- To further divert attention of the international community from Syria, RT and its Russian defense ministry overlords are using sophisticated broadcasting technology, showing each and every airstrike in Syria live on television.
This is flagrant plagiarism from methods our good, decent American networks used during our [illegal] invasion of Iraq in 2003.
- As you know, John, media in the U.S. nowadays is full of inaccuracies, and I feel I must tell the world about "proper accuracy". To debunk the wrong conspiracy theories, I think we need to promote the right conspiracy theories. With that in mind, I posted some photos of me with rifles, as well as some videos titled "Dangerous Triumvirate: Obama, the Pope and the UN" and "Russian Red Jihad Comes to America" and uploaded them to my YouTube internet computer TV page.
- By carefully watching Inside Edition on my YouTube computer machine, I came to the conclusion that two Russian females, who are acquainted with the San Bernardino shooters, wore bikinis.
So John, I know what you are asking now. What should we do in America to counter Russian RT KGB TV and their "selfie attacks?" I would advise the following steps:

1. Foreign TV channels that show you opinions that you can't find on mainstream US TV channels, should be labelled "KGB TV". This is much stronger than just calling it 'propaganda.'
Also, I've noticed that most women anchors on "KGB TV" look like the KGB Major Anya Amasova from the James Bond movie. As a result, they create a clear and present danger and make it hard for people to resist this agitprop.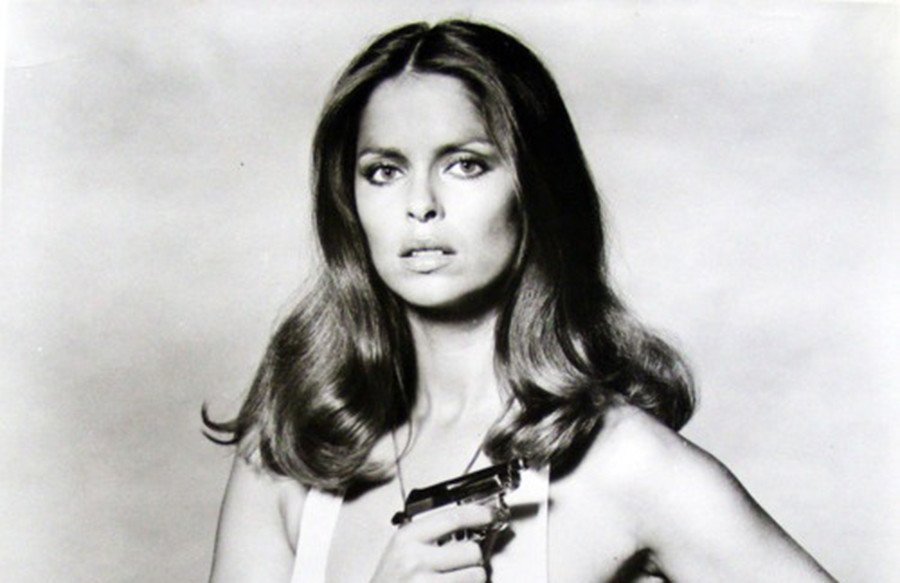 2. To counter the effects of Russian propaganda I suggest my fellow citizens update their preparedness kit with a pound of garlic, a silver dagger and a VHS tape of Ronald Reagan's 1984 "There is a bear in the woods"TV ad.
Signed,
Agent Cliff "Historic" Kincaid
The statements, views and opinions expressed in this column are solely those of the author and do not necessarily represent those of RT.
You can share this story on social media: