'Cameron's battle against EU like grappling with jellyfish'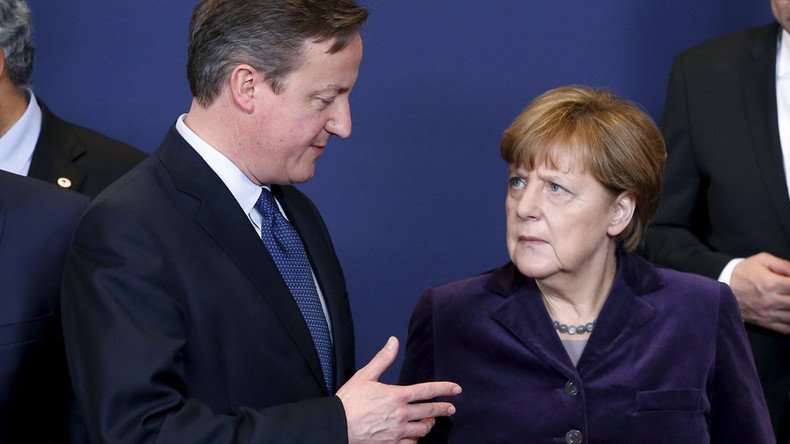 It's unlikely that 'lame duck PM' David Cameron, would get any concessions over the UK's EU membership, but he is still banging his head against that brick wall, says investigative journalist Tony Gosling.
EU leaders have gathered in Brussels for a summit to partly determine Britain's future within the union. Prime Minister David Cameron on Thursday pushed for changes to the terms of the country's EU membership saying that "there is a pathway to a deal in February." He also emphasized the importance of UK's demand to constrain access to in-work benefits for EU migrants in Britain.
RT: Would the EU be better to lose Britain altogether than sacrifice the main principles. Who's going to win in this regard?
Tony Gosling: ... You can almost pick a tramp from the streets of London – there are plenty more since Cameron came to power - and they probably would make a better job of this than David Cameron, because he first promised this referendum back in 2009, and still we're waiting.
Also we've got the situation back in May, when we had a general election that [François] Hollande and [Angela] Merkel made absolutely clear to Cameron - there would be no concessions, but he is still banging his head against that brick wall. No, I don't think he is going to get these concessions.
The battle is almost like he is grappling with a jellyfish, with the EU. They [EU] have already made these decisions. They are not known for being democratic – [Jean-Claude] Juncker and [Donald] Tusk. There is no democracy in the EU. They pay lip service to democracy, they have decided, what is going to happen.
Cameron's real problem here is that he is looking for this four-year ban on benefits going to migrants coming into Britain. The problem being that four years is just not enough. Those benefits are keep going up to about 40 percent of everybody that comes into Britain's pay packets.
We've got a massive problem here with the working poor on benefits. He's effectively saying that if migrants come to Britain, that they are going to be below the poverty line immediately...
And of course, we can't have that. Anybody in Britain that needs benefits is going to have to get them. We've already seen signs of this with things like tent cities springing up across the country...
RT: Are EU leaders growing tired of negotiating with the UK?
TG: It almost seems we are the basket case of Europe, doesn't it? And partly that is because we've stayed out of the euro and they wanted us in the euro. But we are in a similar position to many of the countries economically. We've got a massive property bubble. We've just heard here in Britain - it is so difficult to just to find somewhere to live. The house prices in Britain are now up to 300,000 pounds – that is $450,000 average to buy a house here in Britain. And that is what a classic bubble – massively over inflated house prices; no real market anymore. And that is propped up by the migrants...
Certainly from what I've seen at these negotiations, they aren't going to give him anything. And you can tell, can't you, because he is kind of a lame duck prime minister – he has announced that he is not going to be fighting the next general election, and that is pretty clear by his rather limp negotiating position that he is trying to put an oar in effectively for the cameras and for the press that he is going to be a tough guy. But actually he is on the back foot, Merkel and Hollande are really in charge here….
EU- Cameron negotiations: Political theater
Robert Oulds, chair of the Bruges Group think tank says the whole argument about migrants' in-work benefits in the UK is completely bogus.
RT: Would it be better to lose Britain altogether than sacrifice the main principles. Who's going to win in this regard?
Robert Oulds: ...The whole argument is completely bogus. It is a little more than a smoke screen to disguise what is really happening in terms of David Cameron's renegotiation, and the EU wanting a change in the terms of membership of non-eurozone countries and the creation of a two-tier Europe.
The very small issue of in-work benefits for migrants is a bogus issue that has not been on the political agenda of the UK until it has been invented by David Cameron. It is not hard to find an agreement upon it, because Germany already restricts migrants' access to benefits. There is also within EU a law –EU directive 2004/38 – that migrants are not meant to be a burden on social security system and can be deported if they can't support themselves. This whole issue to do with migrants' access to benefits, particularly in work benefits, is something that is being invented by the Prime Minister, not by Euro-skeptics...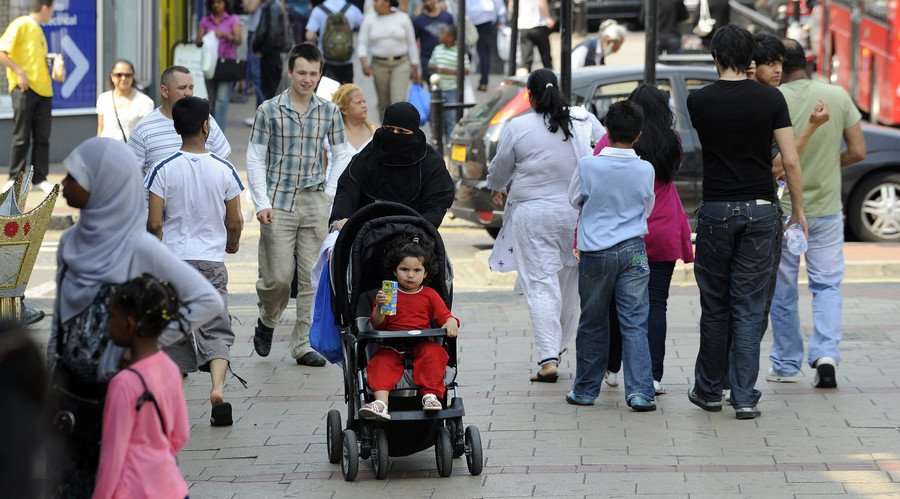 ...To manage expectations other EU leaders need to be able to show that Cameron is fighting hard and there is a big battle to be had and to be won...
It is a political theatre; it is the management of expectations. If David Cameron can present minor changes to Britain's terms of EU membership as a significant victory, they may appear bigger than what they are, and he will be loaded and applauded for negotiating success...
RT: There have been claims that EU leaders are helping Cameron to make it look as if he's making headway in the negotiations to help him sell the reforms at home. What do you make of that?

RO: The most fundamental issue is: can - in Britain - we elect people and dismiss those that make our laws? At the moment many of our laws, some would say more than half of our laws, come via the EU initiated by the European Commission, by people we have not elected and we cannot dismiss at an election. That is not democracy by anyone's standard. Britain should be an independent self-governing nation. Whilst we are in the EU, we cannot choose our own policies in the whole host of areas with our far more significant than migrants' in-work benefits.
The statements, views and opinions expressed in this column are solely those of the author and do not necessarily represent those of RT.
You can share this story on social media: