Russia confronts a warming planet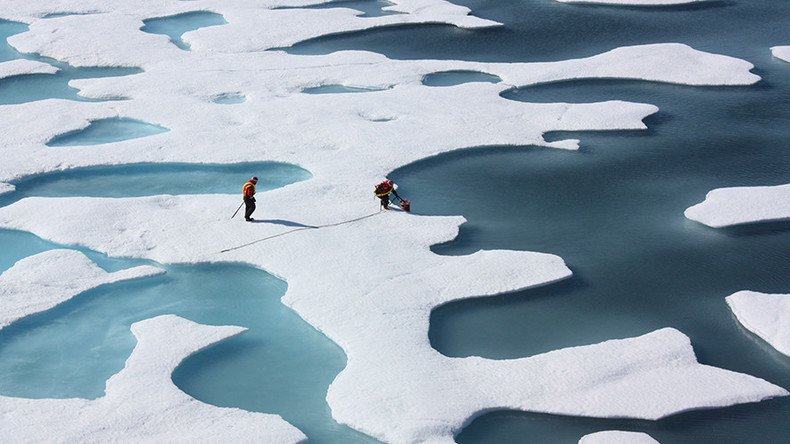 The UN Climate Change Conference in Paris marks a moment of truth as regards shifting from words to constructive solutions in this genuinely existential problem.
Russia for its part is taking active measures to address global warming and has more than fulfilled its obligations under the Kyoto Protocol.
Through the implementation of our Energy Efficiency and Energy Sector Development program we managed to improve our economy's energy efficiency by a third over 2000-2012, and we expect to reach a further 13.5 percent improvement by 2020.
The decrease of Russian emissions since 1991 has saved 40 billion tons of carbon dioxide from entering the atmosphere. By way of comparison, the total emissions of all countries in 2012 reached 46 billion tons. These improvements are achieved through the use of breakthrough energy-saving solutions, such as nanotechnologies, as well as modern regulatory measures.
Russia supports the world's community's long-term goal: to keep global warming within an increase of two degrees Celsius by the end of this century. In Paris, we are advocating a new, comprehensive and legally binding agreement for the post-2020 period. Such an instrument should unite efforts of all countries and in particular those with the highest emission levels. The agreement may become a solid foundation of a long-term climate regime, balanced in all its aspects. Environmental, economic and political considerations should be duly taken into account. Developed and developing countries should be treated on a fair basis and should together participate in the implementation of the new accord.
The new agreement should reflect the important role of forests as the main absorber of greenhouse gases. This is particularly important for Russia, which has immense forest resources and does a lot to preserve them.
Of course, not all countries are fully prepared to take efficient emission-cutting measures. That's why it is important to support developing countries' efforts to reduce harmful emissions. Russia will provide financial and other assistance to these countries, using the relevant mechanisms of the United Nations.
Finally, efficient tackling climate change is impossible without proper research. For this reason we have put forward an initiative of holding a UN-sponsored scientific congress on natural resources exhaustion and deterioration of human habitat, that will allow to put global warming into a broader environmental and social context.
The statements, views and opinions expressed in this column are solely those of the author and do not necessarily represent those of RT.
You can share this story on social media: