Why the Paris terror attacks didn't 'change everything'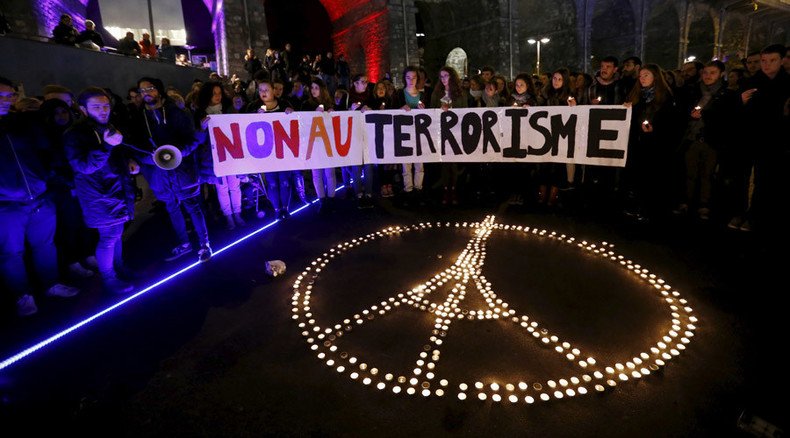 The established mainstream narrative tells us "Paris changed everything". Well, not really.
Let's start with the diplomatic front. Instead of the self-defined International Syria Support Group – composed of 19 political actors – meeting regularly in Vienna to implement a peace process in Syria, the priority now is war; a remixed war on terror not against al-Qaeda, but ISIS/ISIL/Daesh.
The UN Security Council already issued a de facto declaration of war on Daesh. It calls for UN members to "take all necessary measures" to defeat Daesh. Language was appropriately vague to ensure approval. Yet, post-Libya, everyone knows how the devil – especially in vague UNSC resolutions - is in the detail.
Vienna set an arbitrary target date of January 1, 2016 for the start of negotiations between Damascus and the "respectable" Syrian opposition about a political transition – with elections and a new constitution coming within 18 months.
The five permanent members of the UNSC also agreed to support a ceasefire in Syrian territory not controlled by Daesh. As if Daesh, for starters, would respect any ceasefire.
Then it gets even more surrealist. Jordan – run by 'Playstation' King Abdullah – was charged to draw up the top ten terrorist list in Syria.
At least the Obama administration finally relented and conceded that Jabhat al-Nusra, a.k.a. al-Qaeda in Syria, which the Beltway regards as "moderate rebels", is a terrorist entity as much as Daesh.
The latest Vienna communiqué is quite vague; article 6 stipulates that "Daesh, and other terrorist groups, as designated by the UN Security Council, and further, as agreed by the participants, must be defeated."
So what we have is only a top two terrorist list in Syria. And that's it. Nothing about Ahrar al-Sham, which is actively supported by US allies Saudi Arabia and Qatar, and given a pass by the US and Britain. Or the patchwork known as Jaish al-Fatah (Army of Conquest) – financed and weaponized by Saudi Arabia. Plenty of dodgy outfits linked to Ahrar al-Sham – a branch of the Muslim Brotherhood – have struck "pacts of non-aggression" with Daesh.
As for Jabhat al-Nusra, it has been manipulating the so-called "moderate rebels" of the Free Syrian Army (FSA) at virtually every major battle in Aleppo, Latakia, Hama and Idlib. In the perennially porous "rebel" alliance front, Jaish al-Fatah de facto congregates Jabhat al-Nusra and Ahrar al-Sham and provides them free access to [Free Syrian Army] FSA's made in USA weapons – especially anti-tank TOW missiles. Needless to add, the FSA has been weaponized by the US, Saudi Arabia and Qatar.
Last month, Saudi Arabia sent 500 TOW missiles directly to Jabhat al-Nusra. This means, according to Vienna, that Riyadh is weaponizing terrorists.
Any doubts about Ahrar al-Sham should be dispelled by the Syrian Kurds. The Syrian Kurdish Democratic United Party has been adamant that Ahrar al-Sham and Daesh are interchangeable, as all those outfits on the ground merge in an out. In the tremendously complex Aleppo theatre, for instance, Daesh and al-Nusra are totally interchangeable.
To believe that poor Jordan – an undisguised GCC [Gulf Cooperation Council] colony - is able to track all these movements and has any authority to establish a terror who's who is to take a page from the surrealist manifesto. Why Jordan? Simple: because the Saudis and the Qataris convinced the Americans about it.
So now we have Wahhabism, the ideological matrix of all strands of jihadism, dictating to the West who is and who is not a "terrorist". One can't make this stuff up.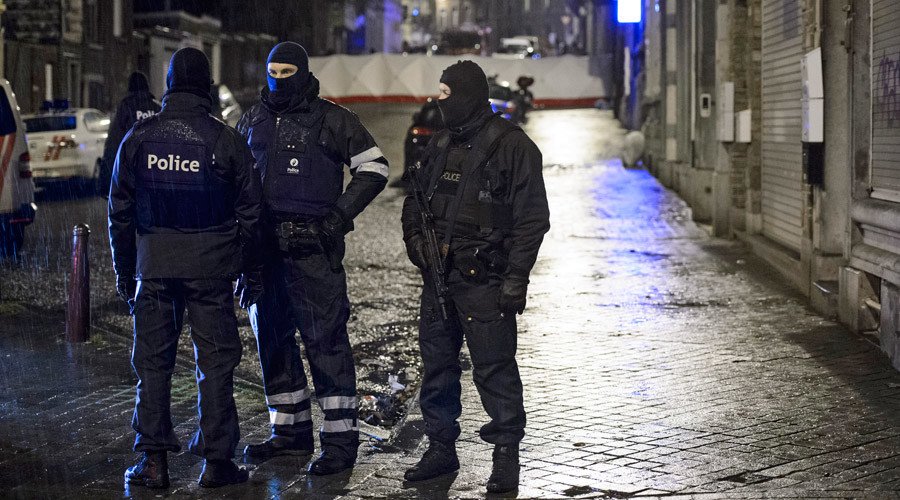 Pick your coalition
President Obama continues to insist "Assad must go". Not only this is beyond pathetic by now, but it also torpedoes any idea of a viable, ongoing Vienna "peace process". So it's back to facts on the ground, and the new – once again surrealist - variable: a Russia-France military coalition inserting itself in the tale of two coalitions. What we have is the NATO-GCC on their side, what I call the 'Coalition of the Dodgy Opportunists' (CDO); and the "4+1" coalition – Russia, Syria, Iran, Iraq plus Hezbollah - on a completely different side.
The zillion-dollar-question is whether we will eventually have a multinational Russian-led alliance against Daesh. Most certainly not. Because Obama will tell Francois Hollande in no uncertain terms this Tuesday that that's out of the question. So the likely scenario is the perpetuation of the strange tale of two coalitions. Washington will keep claiming the lead while Moscow will keep accomplishing the hard work.
And to think that unlike Britain, France seems to have understood, finally, what Russia has been doing; a – legal – intervention on the request of Damascus, to save an existing, still functional state and to smash for good any strand of Salafi-jihadism, as Russian intel knows all these outfits profess essentially the same ideology. And they are a threat not only to Russia – the famous "Aleppo is 900 km away from Grozny" syndrome – but to Europe as well, as the Paris attacks demonstrated.
Welcome to the Peshawar of the Middle East
President Putin has demonstrated graphically at the G20 in Antalya how Daesh is financed by sources, including G-20 nations. It doesn't take a PhD to figure out who these "G20 nations" are.
In Syria, air strikes alone simply won't do. Nor will NSA-style snooping. It takes a relatively sophisticated ground intel op. The key node is the Turkish-Syria border, especially the stretch between Gaziantep in Turkey and Jarabulus in Syria, currently controlled by Daesh.
This is the privileged spot where ISIS/ISIL/Daesh goons cross back-and-forth at will. Abdelhamid Abaaoud, the alleged "ringleader" of the Paris attacks, now dead - used this crossing point at least four times this year. There's even a name to go after: Abu Muhammad Al-Shimali, Daesh's "border chief" in charge of EU – and Caucasus - jihadi smuggling. It's simply absurd that no one – from Vienna to the UNSC – has put pressure on Ankara about this.
Kadri Gursel, writing for Turkish daily Milliyet in September 2013, already conceptualized it to perfection; the Turkish border from Hatay to Gaziantep is practically the Peshawar of the Middle East. He was referring to historic al-Qaeda's ability, since the 1980s, to cross back and forth between Afghanistan and Pakistan with Peshawar as their base.
Gursel essentially nailed it; while Turkey is 'Pakistanizing', Syria is under 'Lebanonization' (ethnic and sectarian polarization); 'Somalization' (collapse of the state); and 'Afghanization' (jihadi power).
'Afghanization' is self-evident in the whole area spanning Idlib to Aleppo. It is circumscribed by the Kurdish Rojava region in northeast Syria. But then it keeps stretching along the Euphrates valley, via Deir ez-Zor, all the way to Iraq's western desert.
Jihadis would never be able to 'Afghanize' this region near the Turkish border if they did not have at least logistical support from dodgy Turkish sources. For instance, Jabhat al-Nusra's rear base when they were fighting Syrian Kurds was Ceylanpinar, a Turkish town.
Syria won't be pacified if this jihad belt is not re-conquered. There are only two candidates to accomplish the task: Syrian Kurds and the Syrian Arab Army (SAA).
Foreign Minister Ahmet Davutoglu insists, "Turkey has no links" with Jabhat al-Nusra, which has swollen to 8,000 fighters, 25 percent of them foreigners drawn from Jihad Inc. Still, Ankara regards them as only "radical" – not "terrorist", even though they are, for all practical purposes, al-Qaeda in Syria. So, for all practical purposes, according to Vienna and the UN, by doing nothing Turkey is indirectly supporting terrorism.
The same, even worse, applies to Saudi Arabia. The priority for a fearful, paranoid Riyadh is the war on Yemen. Not Daesh. The Pentagon, directly or indirectly, obliges. Take the recent sale of 19,000 bombs to Riyadh for a cool $1.29 billion. There's no business like war business.
The Royal Saudi Air Force has been doing absolutely nothing against Daesh for months. GCC minions United Arab Emirates (UAE) stopped bombing Daesh last March. Terrorist list compiler Jordan stopped bombing Daesh last August. Very few people know about this because there was no formal or public announcement.
And of course there was no pressure to do so by 'His Masters' Voice'. The UAE and Jordan are instead pampered and eulogized in the West because they attempt to promote a sort of social network version of a kinder and gentler Islam.
Talk to the DIA
In the information war front, Paris has not changed anything. For Qatari regime media (Al Jazeera) and Saudi regime media (Al Arabiya), not to mention lesser Gulf petrodollar-dominated outlets, when Shia, Alawites, Christians or even Sunnis who live in "regime dominated areas of Syria" become "collateral damage", that's entirely normal.
Everything one needs to know – in only one document - about the proxy war in Syria still applies to the recently declassified secret US intel August 2012 report, which essentially lauds the prospect of a "Salafist principality" in eastern Syria and an al-Qaeda-controlled Islamic State in Syria and Iraq.
The Defense Intelligence Agency (DIA) in 2012 identified al-Qaeda in Iraq (before it metastasized into Daesh), as well as a bunch of Salafists, as the "major forces driving the insurgency in Syria."
And the DIA bluntly admitted that "Western countries, the Persian Gulf states and Turkey" were directly involved. As for the "possibility of establishing a declared or undeclared Salafist principality," the DIA actually explained the obvious; "this is exactly what the supporting powers to the opposition want, in order to isolate the Syrian regime, which is considered the strategic depth of the Shia expansion (Iraq and Iran)."
So here, once again, is a brief recap. Shock and awe 2003; the birth of al-Qaeda in Iraq; Camp Bucca; the Daesh metastasis; NATO-"liberated" Libya as a jihadi paradise. Without the US, Franco-British, Saudi, Qatari, Turkish financing and weaponizing of a mini-galaxy of Salafi-jihadi outfits who turned Syria into the new Afghanistan, all used as proxies/patsies to go against Damascus, Hezbollah and mostly Iran, we would not have had jihad in the streets of Paris.
Did Paris change anything?
The statements, views and opinions expressed in this column are solely those of the author and do not necessarily represent those of RT.
You can share this story on social media: