'Paris terrorism: Mainstream media's new hit song'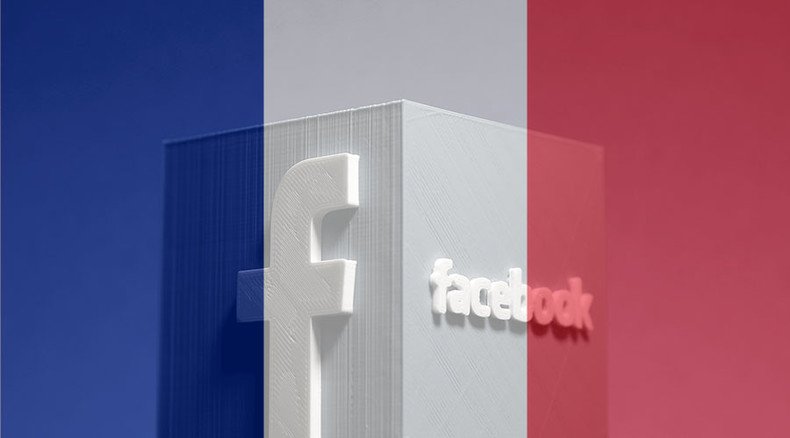 People look at news like a popular song. They know the hits. They don't know the catalog. I don't think people know anything about what is going on in the world, media and legal analyst Lionel told RT.
READ MORE: Dislike: Facebook wrongly removes post questioning partial coverage of Paris attacks
RT: Facebook has been widely criticized for offering users to change their profile pictures to a translucent French flag without offering to do the same in solidarity with the victims of similar tragedies elsewhere in the world. What is your opinion?
Lionel: I would answer that with the multiplicity of options and settings and all of the various settings that we have and color schemes, somebody would have said, "let's have something for every flag, or, better yet, let's have the option to include the flag of the countries of other terrorist activities." So, while I don't normally get upset with Facebook - because I can't be upset all the time - you have to ask in terms of sensitivity and in a social media platform: Why didn't somebody with some kind of connection to internationality say France is not the only site of terrorism? So, I would say if you want to be offended by this, don't be offended. But I think the point is well made that there should be other options of showing solidarity with other countries who are indeed the victims of terrorism.
RT: If you look at the social media people's sympathy for a police dog killed in an anti-terror raid today in Paris is overshadowing the Boko Haram terror attack in Nigeria on Tuesday, which killed more than 30 people. Why do people feel more sympathetic to a dog rather than dozens of innocent people killed in such a cruel way?
Lionel: I hate to break it to you; most people don't know anything about the world at all. All they knew was "Paris". That's it - "Paris". They don't know about Boko Haram, they don't know about other sides, they don't know about other terrorism. You have to understand – people look at news like a popular song. They know the hits. They don't know the catalog. I don't think people know anything about what is going on in the world. They couldn't tell you ISIS from ISIL, IS to Islamic State, Daesh to Al-Nusra, to Boko Haram… This is beyond their 'pay grade'.
LISTEN MORE:
The people – I can't speak for the world - but a lot of people don't know anything about this. It is a cause du jour. How many people put hashtag notes on their hands when Boko Haram grabbed those girls, including the First Lady: #bringourgirlshome. They don't know who Boko Haram is, they don't even know what they are talking about - Boko Haram, Proko Haram, is this a group? They didn't know it was a fad. People don't understand this – better yet – thank God, you are not doing any maps. Because I am trying to explain the people where this is, where ISIS is, Turkey and Syria, good luck with that one. I think around the world people are more internationally savvy. But for the mainstream media that I deal with - they heard "Paris, Paris, Paris terrorism" that's it. They don't say: "Were there other examples elsewhere …" No. This is a 'pop song'. It is a hit, it is a headline. They are conversant with the international cancer that is terrorism.
RT: Is there any chance of westerners' attitude shifting towards a more balanced level?
Lionel: The first thing that has to be done for – not only for westerners - but for social media and mainstream media is to explain to them that you cannot pick and choose aspects of this horrible story which you find interesting. It is a multivolume series. World War II was a multiple theater with multiple countries, wars, international confrontations involve different areas. And now it is even more complicated with tribes and with religions and subsets of religion… People still don't know who ISIS is. Going to mainstream media – what social media and mainstream media seem to want to focus on is the "snapshot," the tragedy: a person crying, roses, flowers that are laid at the sight of this terror, a filter change on your Facebook account, a #solidarity hashtag…
READ MORE: '#JeSuisNigeria anyone?' Web users condemn deafening hush on Nigeria bombings amid Paris attack buzz
Remember #jesuischarlie… You don't know how many people I heard, when they heard 'Je suis Charlie' for 'Charlie Hebdo', they saw 'Je suis' as 'Jesus' they didn't see the 'I')…
The statements, views and opinions expressed in this column are solely those of the author and do not necessarily represent those of RT.
You can share this story on social media: