'EU govts in difficult position: How to distinguish refugee from terrorist?'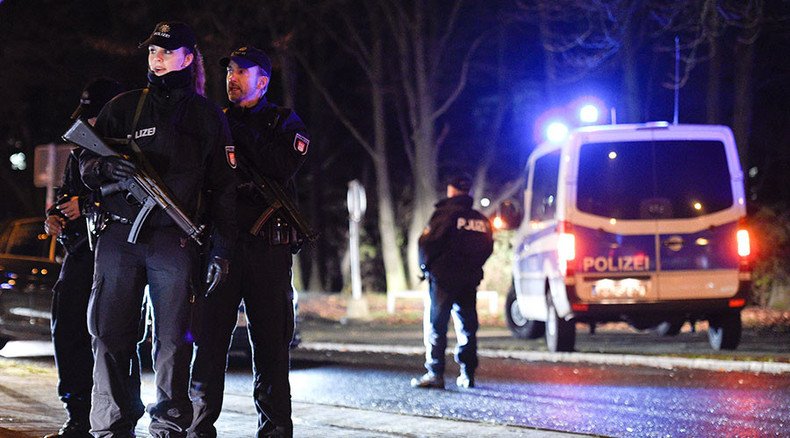 Some terrorists coming to Europe pretend to be refugees what puts EU governments in difficult position as they are legally bound to accept those who are fleeing from warzones, former CIA officer Philip Giraldi told RT.
A football stadium in Hanover was evacuated Tuesday over a security alert. A match between Germany and the Netherlands which German Chancellor Markel was supposed to attend was called off due to an alleged terrorist threat. The Hannover police chief said there was "concrete evidence" of a terrorist plot. However, a bomb wasn't found.
RT: Does the danger appear to be over?
Philip Giraldi: I think it is very clear what happens in situations like this: If you and I were to call German police and claim there was a bomb, they would dismiss it as a hoax call. But what we're seeing is that collaborators with the terrorists who have some inside information on the actual event that took place in Paris are using that when they call the police to verify the information that they are giving. That way the police have to respond to it. So what the terrorists will be able to do in the next couple of weeks is to have the French security people and the German security people constantly on their toes checking out possible incidents where terrorists are actually engaged in a terrorist act.
RT: There seems to be a growing sense of public panic. Isn't this exactly what the terrorists are trying to achieve?
PG: That is exactly what they want. They want to create as much confusion as possible. And of course they are succeeding in doing that. Every time they can come up with a plausibly convincing threat the police and security services and the local governments will have to respond to it. And that is exactly what they are trying to do.
RT: To what extent has the influx of refugees into Europe complicated the security situation?
PG: It could be complicating efforts to a considerable level. We don't really know to what extent the European authorities are able to check out these people who are claiming to be refugees. And we have to make the assumption that some of those refugees are terrorists who are pretending to be refugees. So it puts governments in Europe in a difficult position. They are legally bound to accept refugees. But how do you determine that someone is actually a refugee?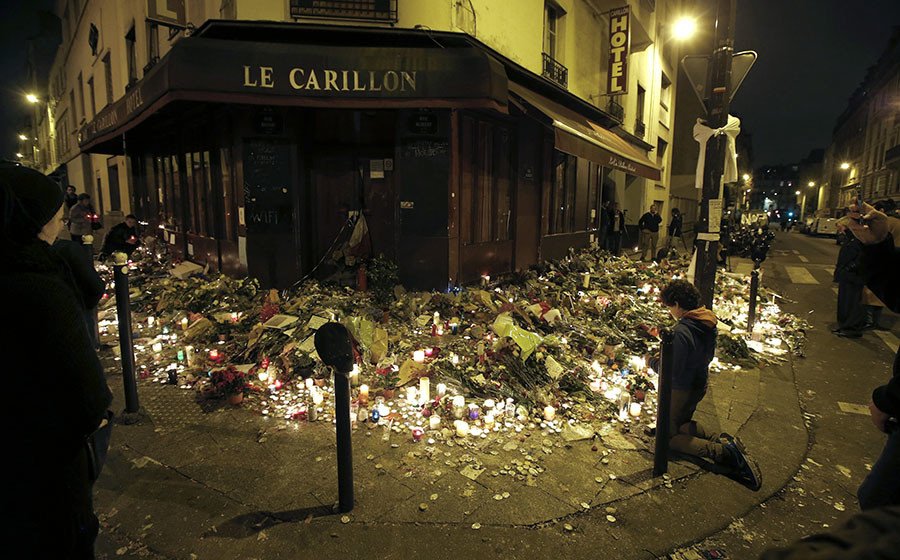 RT: The French Prime Minister admits there were intelligence failures leading up to the Paris killings. How would you assess Germany's abilities in dealing with such threats?
PG: Well, I think the French are probably preeminent service in continental Europe for intelligence. What the French are referring to is that like in 9/11 in the US, they failed to connect the dots between bits of information that they had here and there. So that happens – that is inevitable when you have a large mass of information. The Germans are not quite up to speed in terms of the French capabilities, I don't think. But they are still very well qualified.
READ MORE: Long-range bombers to fly anti-ISIS missions from Russia, Putin orders Navy to work with France
President Putin announced Tuesday Russia will work together with France in combating Islamic State.
Security analyst and former counter-terrorism intelligence officer Charles Shoebridge says tackling ISIS in Syria "requires coordination" between Russian and Western forces, while "any form of clash" should be avoided.
"What is very much to be avoided – is any form of clash, or lack of coordination between different air forces - particularly who are operating over the skies, as Syria has becomes quite a congested space when one thinks about the activities of the Syrian air force, who have been fighting ISIS for some time, the Americans are engaged in targeting ISIS in different parts of Syria. And for the last few months, for a few weeks at least, we've had Russian forces targeting different extremist groups on the ground in Syria, and now France who up till now has only conducted a very few strikes," he said.
"On top of that you've got drones operating from Britain, from France, from the US and no doubt from Syria as well as perhaps even from Iran, and definitely Russia is involved in reconnaissance. So it is very, very congested air space that absolutely requires some kind of coordination," Shoebridge added.
The statements, views and opinions expressed in this column are solely those of the author and do not necessarily represent those of RT.
You can share this story on social media: