'Entering EU for jihadists is as easy as a thief entering a house with an open door'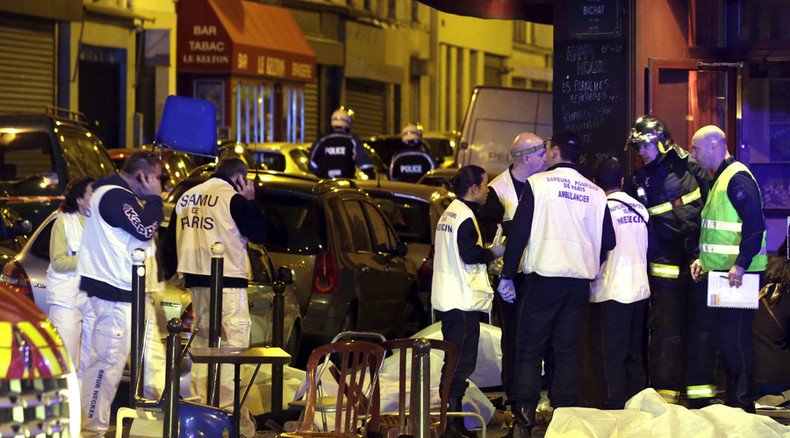 Terrorists can easily cross EU borders in uncontrolled places, and also the Schengen and Dublin treaties which require control of outside borders and registration of migrants are being ignored, said Petr Bystron, of the Alternative for Germany party.
RT: EU politicians, security experts and Islamic State itself have warned there will be extremists among the refugee influx. How easy is it for jihadists to enter Europe today?
Petr Bystron: How difficult is it for a thief to enter a house with an open door? This is the same situation we have in Europe now. We have the Schengen treaty that says we have to control our outer borders – we are not doing that. We have the Dublin Treaty which says the member states should register immigrants – they are not doing that. We have thousands of migrants going to Germany and to Sweden, and all the transit countries are letting them pass.
RT: The French government is considering extending the state of emergency to three months, while Francois Hollande has closed the country's borders. Are those moves enough at this stage? What else does France need to do?
PB: This is a logical first step to take control of their own borders. But on the other side, there are already thousands of immigrants in France and among them there is a number - and nobody knows how high it is - of jihadists. So the problem is much bigger than just to close the borders now.
RT: Taking into account that Germany is the main destination for thousands of Middle East refugees, how much do people there feel that there's a terror threat?
PB: This is a big problem especially after Angela Merkel said everybody is allowed to come in. We have partially no control, no registration on the border of Germany... So the situation is really critical.
RT: Why do you think EU border checks apparently failed to find possible ISIL fighters hiding among the refugees? Aren't they strong enough?
PB: There are some checks, but not on all the borders. ... You can easily pass the border in places which are not controlled.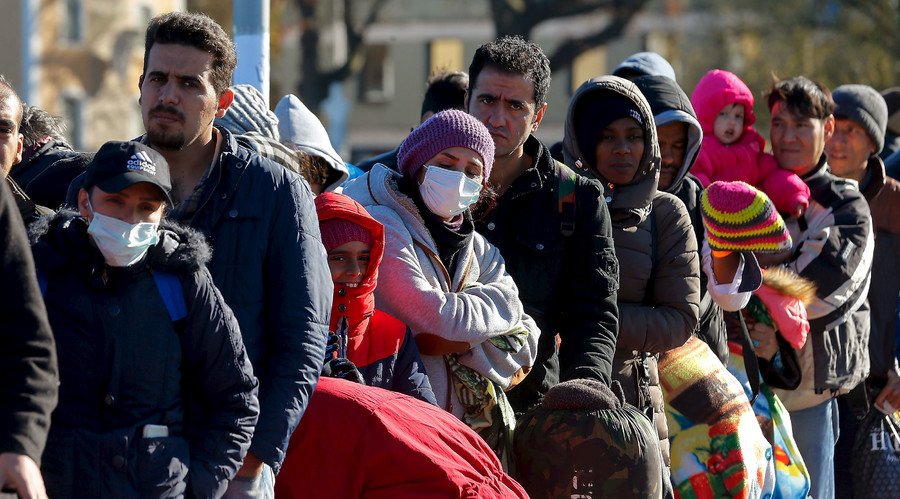 France unprepared for terrorist attacks
Sarah Fainberg from the Institute for National Security Studies said the French people still haven't developed "defense capacities" and "physiological mechanisms" required to deal with these extreme situations.
RT: Was French society prepared to this kind of event?
Sarah Fainberg: The scale of fear is very high because France - although it has experience with terrorist attacks back in the 1990's and 2000's – is completely unprepared to the scale and the violence of such an [attack]. One main question that arises - is the degree of civil resilience of French society, of the French population who haven't developed a kind of defense capacity and also physiological mechanisms that are required to deal with these extreme situations.
RT: Just days ago, Islamic State threatened to attack France. How did the country's security services fail to see this coming?
SF: First of all, there is a major difference between a lone wolf attack – meaning an attack carried out by a single murderer with a knife… - and in attack that has been planned, that has been prepared, that demanded a lot of logistical preparation. So yes, the main question today: is how come the French intelligence services missed this information and the kind of preparation that has been going on for months
One of the explanations could be the multiplicity of threats. You know that since the Charlie Hebdo [attack], five major terrorist attacks have been prevented by the French security service. You have to know that also more than 10,000 people are considered suspects by the French domestic intelligence service. Watching 10,000 people at the same time is not a simple issue to do. In addition to this, as the first results of the [investigation] have shown, two of the attackers were able to present themselves as refugees coming from Syria who went through Greece. Therefore, they played with this game of identities. We can assume that in many cases you had terrorists who came to Europe as false refugees from Syria.
RT: Do you think that Europe's 'open door' played into the terrorists' hands?
SF: This is not only Europe's open door policy. Yes, it has played into the hands of jihadists, but the main problem - and I am speaking here as a French and an Israeli citizen - is that of you don't have any basic security measures in centers that are heavily populated. If you are taking a train in Paris, Gare du Nord, your luggage will not be checked. If you enter the Parisian Charles de Gaulle airport, your luggage will not be checked at the entrance... This is a basic security measure that was adopted by the state of Israel that was adopted by the US right after 9/11. Despite Charlie Hebdo, despite the Hyper Marcher event, these measures were not adopted…
LISTEN MORE:
The statements, views and opinions expressed in this column are solely those of the author and do not necessarily represent those of RT.
You can share this story on social media: