Perfect storm: 'Paris massacre may enflame public opinion on migrant crisis, NATO interventions'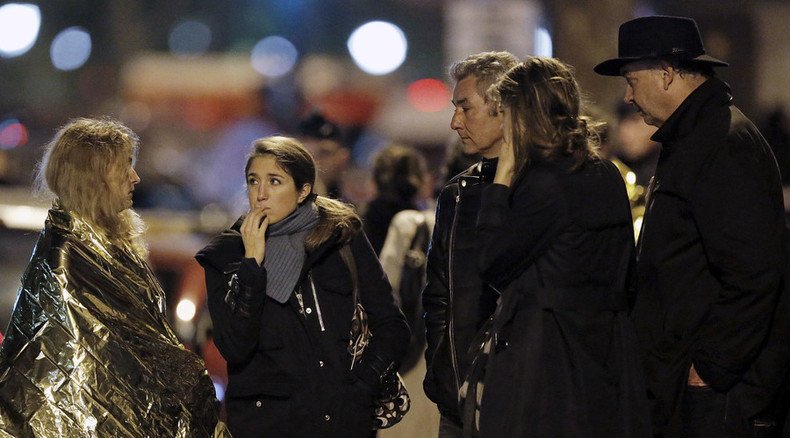 French President Hollande has declared a state of emergency across the country as Paris comes to grip with a series of terrorist attacks that led to the death of 127 people in the capital, which was placed under curfew for the first time since World War II.
RT interviewed several analysts for their opinions on what these deadly coordinated attacks in the French capital mean not only for the freedom of movement across Europe, but for the ongoing Syrian military operation, which has brought together various state actors - including the US and Russia - in an increasingly shrinking and volatile military theater.
Alain Corvez, Former Advisor to French Interior Ministry, provided insight into the question as to how it is possible that Islamic State has such a long reach - right into the very heart of Europe.
Corvez believes these attacks are "linked to the geopolitical system, and what we are doing in Iraq and in Syria is directly linked to attacks."
I think all of the specialists and experts on terrorism knew that such an attack was possible," he continued. "This is a world war against terrorists that we have to wage. And for the first time, President Hollande said we have to fight terrorism on a larger scale."
'France has been intervening in the Middle East since 1917'
Washington-based defense analyst Ivan Eland, asked whether this was the right time for nations to put aside their differences and join together in the fight against terrorism, he explained that it is important to consider the problem long-term it is important to ask "what are the root causes of this terrorism – we call them "blanket terrorism" – but there's many different groups in the world with many different causes and most of them tend to be local causes, which become international causes when Western countries, or other countries, intervene where they shouldn't."
"France has been intervening in the Middle East since after World War I, when Britain and France divided it; it was the colonial master in Syria and now it's taking a fairly assertive policy by bombing in Syria.
It's no secret – this is not random - that France is the target."
'ISIS most likely candidate'
Commenting on reports that one of the attackers was heard to scream out "For Syria," Brian Levin, from the Center for the Study of Hate and Extremism, said it suggests this very well could have been an operative from that theater, which could have been ISIS, which is the most likely candidate. But it could be Al-Nusrah, Al –Qaeda.
"There are a few terrorist organizations that have that level of coordination, and I think the first guess would be ISIS.
Levin suggested that the downing of the Russian flight over the Sinai, as well as the more recent bombing in Beirut, Lebanon, has been the work of the terrorist organization.
'Western media already decided it's ISIS'
Geopolitical analyst Patrick Henningsen took a more cautious view of the reports that ISIS was involved in the attacks, saying a proper investigation would be the best option.
I think it's really premature to be assigning any attribution or particular blame for this attack but of course as we know from the hyped-up media environment that we've gotten used to over the years that's all out the window.
I think right now you're seeing an absolute flood of speculation, hyperbole is bleeding all over the place… The Western media has already basically decided this is an ISIS attack. They've already gone on to speculate what's going to happen next with regards to ISIS in Syria and Iraq.
It's going to be very hard to stop this juggernaut from a public relations point of view, even though we'd like to see a proper investigation to know exactly what happened here in Paris but I dare say we might not be afforded that luxury."
The statements, views and opinions expressed in this column are solely those of the author and do not necessarily represent those of RT.
You can share this story on social media: