Jewish settlement construction in West Bank ruining Middle East peace process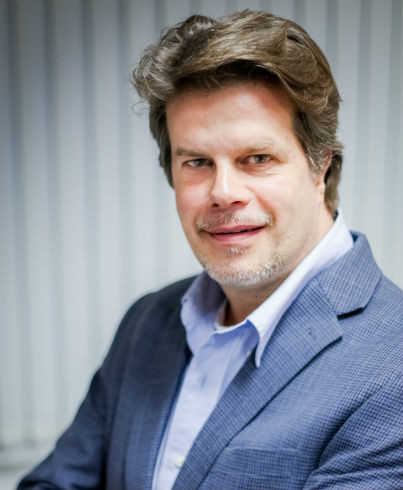 Robert Bridge is an American writer and journalist. He is author of the book, 'Midnight in the American Empire,' released in 2013. robertvbridge@yahoo.com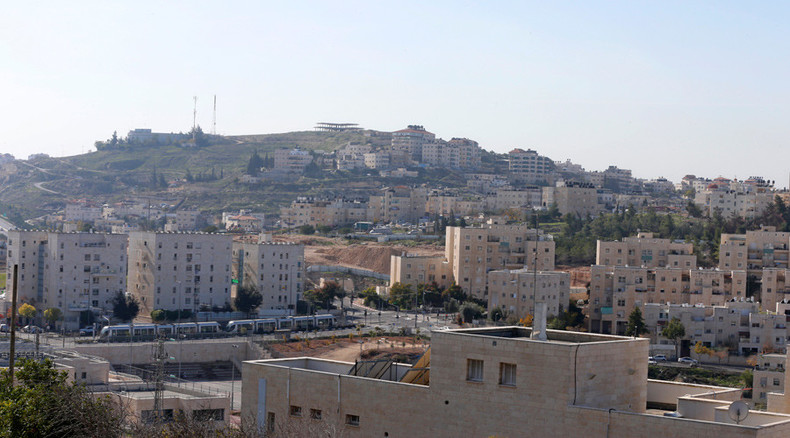 The passing of yet another year is approaching and yet another generation of Palestinian youth is entering adulthood with the painful knowledge that they are stateless subjects of a decades-long occupation.
If Israel was really serious about securing statehood for the Palestinians, who were forced from their homeland in 1948 when the State of Israel came into existence (an event Palestinians refer to as Al-Nakba, the 'Catastrophe'), the very first thing they would do is call for an immediate freeze on all new settlement construction in the West Bank.
Sadly, that has not been the case for many years.
Not only does settlement construction in the contested territories show no sign of abating, but Palestinians are denied permits to build in East Jerusalem. Meanwhile, the construction of a 700 kilometers (430 mi) barrier continues in the West Bank, severely restricting the movement of the Palestinian people (Between 2000 and July 2003, before the barrier was begun, 73 suicide bombings targeting Israeli civilians were carried out from the West Bank; such attacks are rare today).
Last week, Secretary of State John Kerry, speaking at the Harvard's Kennedy School of Government, made some surprisingly candid comments regarding the ongoing construction of settlements and the recent surge of violence: "There's been a massive increase in settlements over the course of the last years. Now you have this violence because there's a frustration that is growing, and a frustration among Israelis who don't see any movement," Kerry said.
READ MORE: Netanyahu under fire after accusing Palestinian grand mufti of inciting Holocaust
Kerry's comments echoed those spoken by President Mahmoud Abbas of the Palestinian Authority during last month's speech at the UN General Assembly. The issue of ongoing settlement construction ranked high on his list of reasons why he believes Israel is not serious about a two-state settlement, but merely buying time until, fait accompli, there is simply no more free land for the Palestinians.
"The core issue here is that the Israeli government refuses to commit to terms of reference for the negotiations that are based on international law and United Nations resolutions, and that it frantically continues to intensify building of settlements on the territory of the State of Palestine," Abbas said.
"Settlement activities embody the core of the policy of colonial military occupation of the land of the Palestinian people and all of the brutality of aggression and racial discrimination against our people that this policy entails..."
The US mainstream media, however, largely ignored that part of Abbas' speech, focusing instead on his comment that the Palestinians are no longer bound by the Oslo Accords.
Courtesy of The New York Times: "Mr. Abbas said that there was no reason that the Palestinians should remain faithful to these accords as long as the Israelis were not. Therefore, he said, 'we cannot continue to be bound by these signed agreements with Israel and Israel must assume fully all its responsibility as an occupying power.'"
Meanwhile, desperation is a grinding reality of life for the Palestinians. In an interview with RT, US political scientist Norman Finkelstein shed some light on the plight of the people without a country.
"It is an occupation that has now lasted nearly a half century; it began in 1967. So next year or the year after it is going to be 50 years – an occupation in which people effectively have no future – it is a futureless future. There's no hope, no prospects for living a decent life. For young people who are at the forefront of the current resistance, the unemployment in the West Bank is estimated about 30 percent for the age 20s cohort. But it is probably around 50 per cent."
Although many other factors are involved, the frustration of not having a national home of their own is certainly one of the main reasons for the deadly violence that has erupted between the Jews and Palestinians in Israel.
Israeli authorities reported five knife attacks Saturday, carried out by Palestinians. Seven Israelis have been killed since October 1 in attacks by Palestinians with knives, guns and vehicles, according to Israeli officials.
The Palestinian version of events show a different picture: According to WAFA, the official Palestinian news group, one of the killed Palestinians, Fadhil Qawasmi, 18, was shot and killed by a Jewish settler as he walked down the street. The settler pursued Qawasmi before shooting him dead as he tried to walk away, the news agency said.
Qawasmi was shot four times and "left to die by Israeli soldiers who prevented paramedics from administering medical assistance to him."
In another tragic incident, Haftom Zarhum, an Eritrean migrant, was killed by a mob that mistakenly thought he was a Palestinian attacker who had killed an IDF soldier. Zarhum was shot by a guard and kicked by bystanders.
Prime Minister Netanyahu condemned the death of an innocent man at the hands of a lynch mob.
"Someone who witnesses a [terror] attack needs to leave the scene and allow security and rescue forces to work," Netanyahu said at the start of a Likud faction meeting in the Knesset on Monday. "We're a nation of laws. No one may take the law into their hands. That's the first rule."
In another incident, an Israeli man stabbed a fellow Jew after misidentifying his victim as an Arab.
Sadly, such acts of senseless violence will continue until some sort of working agreement can be worked out between the people of Israel and Palestine. Their mutual fates are historically and geographically intertwined, and such a close relationship need not prevent them from resolving this seemingly intractable problem
Raising the Palestinian flag at the United Nations General Assembly, while a powerful and symbolic gesture, means nothing until the Palestinians are given a little earth below their feet they can call their state.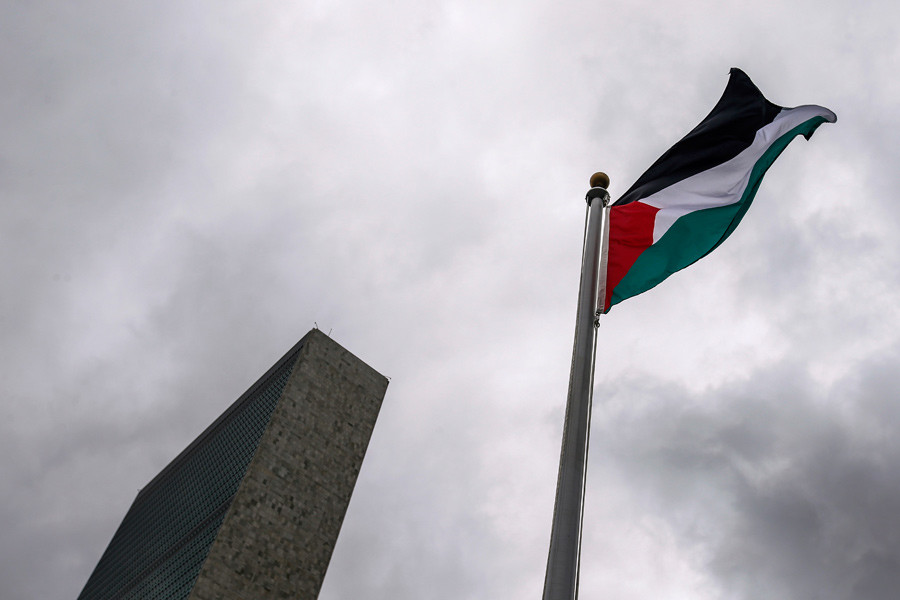 However, that long-awaited dream – like a balloon that a child has released on the wind – continues to drift further away with every passing moment until it is completely out of sight.
Until the Palestinians achieve some legitimate statehood it seems the violence and bloodshed on both sides of the conflict will never end.
LISTEN MORE:
The statements, views and opinions expressed in this column are solely those of the author and do not necessarily represent those of RT.