Why does Western public opinion support Russian ops in Syria?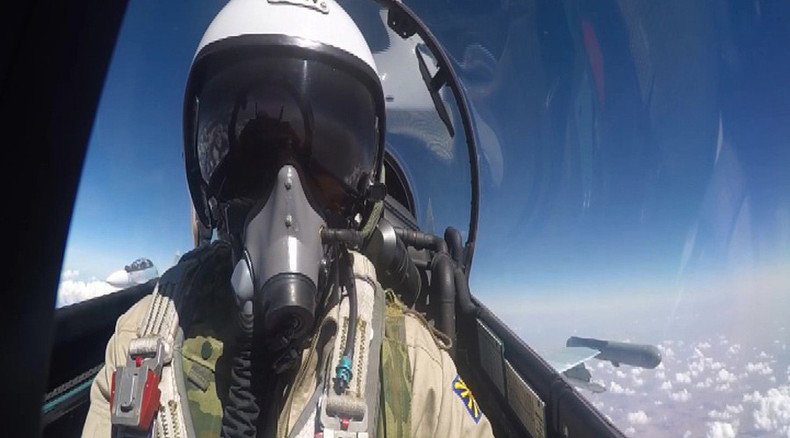 Polls have revealed the Russian military operation in Syria, which has been skeptically covered by the Western media, is supported by ordinary people in the US and Britain. Do these surveys reflect a general opinion, and why does it appear the public and media disagree?
While the Russian operation in Syria is met by a great deal of scepticism in the Western media the results of polls by the US Fox News Channel and by the UK's Express newspaper may seem a bit surprising. According to the polls, 70 percent of Americans feel the US administration doesn't have a clear strategy to handle the rise of jihadists in the country and that more than 70 percent of UK respondents support Russia's bombing campaign.
The interpretation of the poll results is that the effects of Russia's surgical attacks on ISIS have been successful, media and legal analyst Lionel told RT.
RT: The results of the Fox News poll seem to portray Moscow as being in control of the situation in Syria? Is that a fair point?
Lionel: I think the interpretation is that the effects of these surgical attacks on ISIS have been successful. I think that is what is critical to know here. People are applauding a decisive and apparently surgical attack on an international cancer known as terrorism. I am in New York and I was here on 9/11 and I remember that day. And I remember the smells, the sights, the sounds and the horror. And if anybody from any country, from any faction could have prevented that – could have stopped those people – could have prevented our day of horror, I would have applauded that move to the utmost… irrespective of who those people would have been to prevent, to ablate and to remove terror. So, I think many people are applauding as something decisive is being done to rid the world, we hope, of this cancer called terrorism.
RT: The majority of the poll also stated that the US President has no clear strategy for the Syrian crisis. What's your take on that?
L: I can't speak to whether people are even privy as to what is or is not our strategy. I will only tell you this, what everybody is saying and what I am saying is the old reiteration of that, I guess, the 4th BC Sanskrit phrase "The enemy of my enemy is my friend." And many people are just asking this question …"What difference does it make [by] who or how a terroristic cancer is removed?" …
LISTEN MORE:
RT: Those surveyed also said that President Putin has the upper hand in handling the Syrian crisis? Do you think that's linked to the Russian airstrikes?
L: It seems to me and too many people that the agreement was made that Russia in coordination with Syria would be going in to surgically target these people. And what seems to be a very fast and celeritous move on both parties' part - people are applauding that because it seems to be very effective. So, does it seem to be prolonged, does it seem to be going on for years, it seems to be decisive and we can only hope that this apparent success continues. And that this is ended immediately. No one wants any kind of war - especially, from the likes of ISIS.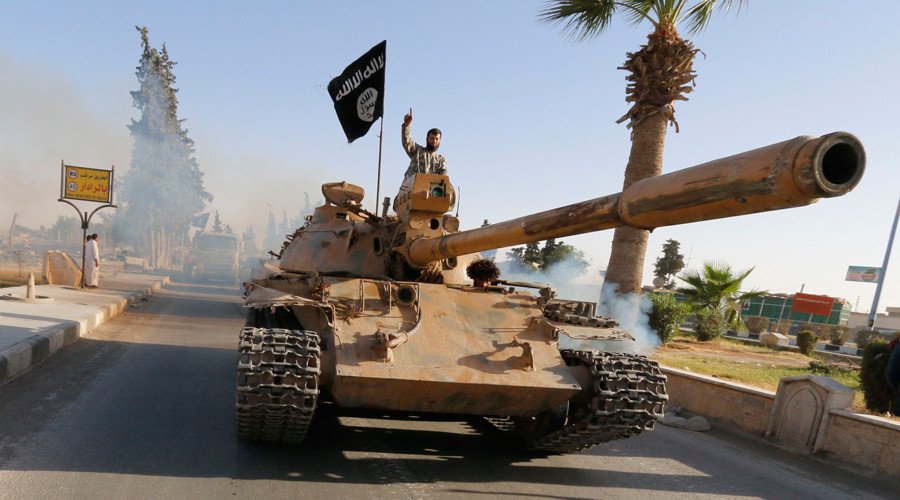 The MSM don't reflect public opinion; they are very much sort of 'elite' opinion, says Robin Tilbrook, leader of the English Democrats.
RT: It's only one survey. Does it really reflect opinion in the UK?
Robin Tilbrook: I think it does actually. I think a lot of people are supportive of the fact that at last something positive is being done to try to get rid of the Islamist insurrection that was taking place in Syria.
RT: There has been a huge campaign by the Americans and the rest of the allied countries with it. But it didn't go very far. What are you saying about it?
Robin Tilbrook: I think the campaign by the US and the UK has to a large extent been a sort of propaganda campaign. They were not actually doing anything positive. And also I think the strategy was very muddled and nobody knew who they were actually supporting or anything else.
RT:Western media have been skeptical on Russia's campaign in Syria. Why does this paper's readership disagree? Public aren't buying it, are they?
Robin Tilbrook: Exactly, the mass media don't reflect public opinion; they are very much sort of 'elite' opinion. They are often out of step with public opinion on a great many issues. This is one of those issues when the general public, I think, have much more common sense towards what is practical and sensible. I think it is fairly obvious the only practical and sensible approach to dealing with Islamists in Syria is to support the government.
RT: How has the Russian military op in Syria been portrayed in the media generally as you see it?
Robin Tilbrook: I think the way it is being portrayed and you see it very clearly with the broadcast media, BBC – they are very hostile to it and are making out that what is being done is mostly attacking the so-called moderate Islamist groups rather than ISIS and that it runs the risk of creating the escalation of war outside of Syria. I think people are quite confused as to where Turkey, for instance, stands on this. And I think if you actually look to what they have been doing lately, they've been stirring it and making it more difficult…
LISTEN MORE:
The statements, views and opinions expressed in this column are solely those of the author and do not necessarily represent those of RT.
You can share this story on social media: