One million dollar question: Can the US trust the 'Free Syrian Army'?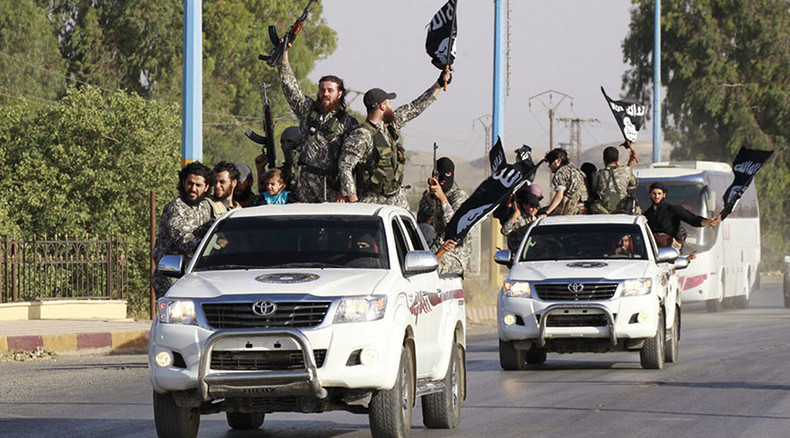 There is absolutely no way to guarantee or ensure that equipment does not end up in the hands of extremists because the US lacks real intelligent sources on the ground - they don't know who is who, says Said Arikat, Former UN Spokesman for Iraq.
Toyota has proven to be most popular vehicle with jihadists. Last year the US reportedly sent a fleet of Toyota trucks to militants from the Free Syrian Army. Many of the vehicles turned up in the hands of ISIL. On Monday a US military cargo plane air dropped around 50 tons of ammunition to insurgents.
READ MORE ISIS driving Toyotas a little too often, US Treasury wonders why
RT: Are you surprised Toyota trucks, which were supposedly supplied by the US to the so-called moderate rebels, ended up in the hands of terrorist in the region?
Said Arikat: Well, it is always interesting when you find out that equipment intended for, what the US all along said was the moderate opposition, ends up in the hands of the extremists, or the enemies of the US. So that is always an interesting notion, so to speak. On the other hand, it is really not surprising in the sense that we have seen this happen before. In the past the US dropped equipment to the alleged moderate opposition only to end up in the hands of extremists. In fact, probably groups that are listed by the US on the terror list like al-Nusra and others. In that sense, it's not surprising.
It is surprising, because they termed these trucks at the time apparently as non-lethal weapons while in fact, they have been used lethally in Afghanistan, for instance, in 1996. That is how the Taliban took over the country; they are really mobile and versatile. Spokesmen have always said they can be equipped with mounted machine guns and even … manpads (shoulder-launched surface-to-air missiles). So definitely they have a very military purpose that can be used effectively in the battlefield, while they are termed non-lethal. I don't know how this will impact whatever supplies the US is giving in the future.
RT: Is there any way to make sure and guarantee that this type of equipment wouldn't end up in ISIL's hands?
SA: No, there is absolutely no way to guarantee or ensure, as you said, that this type of equipment does not end up in the hands of extremists - Jabhat al-Nusra, Al-Qaeda, let alone ISIS, because, first of all the US lacks real intelligent sources on the ground - they don't know who is who. The US has trained thousands of fighters that ended up joining groups like ISIS and Al-Nusra. Most recently the train and equip program was abandoned because, at the end of the day, after spending $500 million the Pentagon realized that they only have like a handful of fighters- maybe five, according to General Lloyd Austin. So there is no way to know, and in fact a lot of it is guesswork- it is very difficult to spy – their best effort to do proper vetting. The US tries to screen those who join the so-called moderate opposition. But there is no way to go; because once they go into Syria – there is just a hydraulic effect. They go into other groups, and there is no way to trace them. The short answer: no, there is no way for them to know.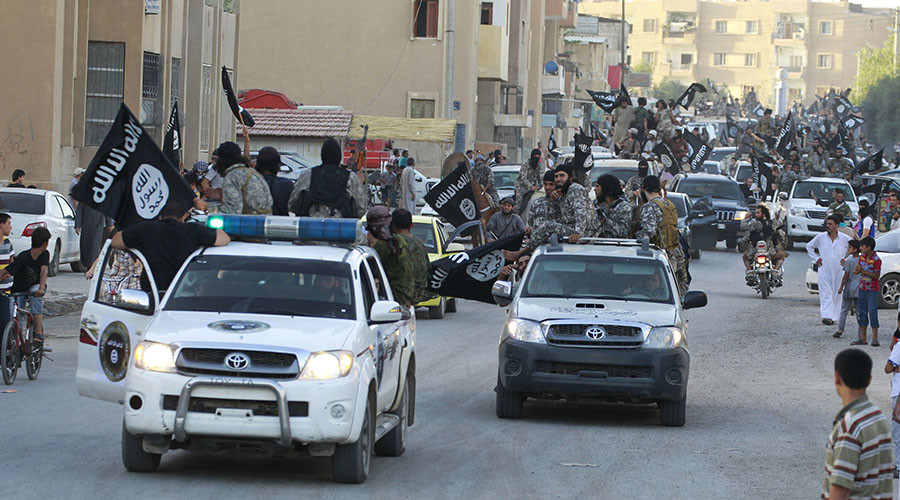 RT: Do you think the US can really rely on the so-called 'Free Syrian Army' they have been backing all this time, supplying them with equipment, and so forth?
SA: That is the million dollar question, because the US who has been training and equipping since 2011 in one form or another, have not been able to say: "This group - we can depend on and rely on this group." They always say the 'Free Syrian Army', for instance. Well, the 'Free Syrian Army' seems to have lost its luster. We don't know what is their size, what are their numbers, where is there command and control. The US has created, as you know, the new Syrian Force which they sent into Syria back in July only to be almost immediately decimated by Al-Nusra. And then again they sent in another 75 people only to have them join other extremist groups. It is very, very difficult to vet or determine who these groups are, because there are so many, and the US has not been able to, in any way, sort of organize a group that it can rely on, as reliable allies, those who advocate democracy and are willing to fight extremism.
LISTEN MORE:
The statements, views and opinions expressed in this column are solely those of the author and do not necessarily represent those of RT.