US sanctions against China over cyber-attacks 'would come at sensitive time'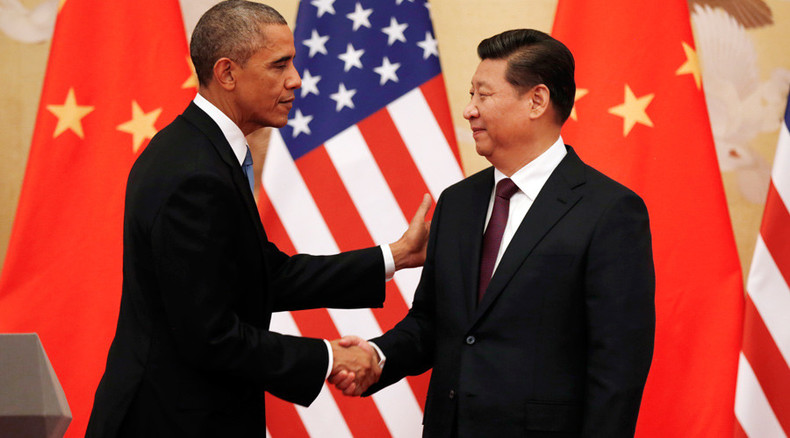 The Chinese leader Xi Jinping, who is about to make his first state visit to the US, expects pressure and criticism, as several presidential candidates have been accusing China of engaging in cyber-attacks, Joseph Cheng from Hong Kong City University told RT.
Washington is considering sanctions against China over cyber-attacks carried out by hackers allegedly linked to Beijing. The US frequently accuses China of major cyber-attacks on government targets.
RT: Hacking attacks are almost impossible to trace back to the source, so should unproven accusations serve as the basis for sanctions?
Joseph Cheng: Yes, you are right, because it is extremely difficult to secure evidence and pin down the culprits. It is very easy for the accused party to deny or to put the blame on individuals, rather than on government agencies. But certainly cyber space security and outer space security are very significant variables in securing military superiority in the near future, especially in the eyes of the leadership of both countries, and in the eyes of their military experts. There are strong suspicions between the two countries, especially with regard to hacking, cyber-attacks and so on. Cyber-attacks are also related to… high technology as well as economic and business secrets.
RT: The Chinese leader will arrive in the US next month. This seems like the worst possible moment to talk about sanctions, what do you make of the timing? What do you think Beijing's reaction will be if sanctions are introduced?
JC: I think there are two types of responses depending on the actual package of sanctions. Naturally Beijing will deny that that it engages in cyber space attacks and hacking, and so on. They will also accuse that the US itself have been engaging in such activities, and they will also formulate its own package of sanctions corresponding to the package imposed or announced by the US.
The Obama administration more than a year ago already imposed sanctions on four military offices in China, freezing their visas for traveling abroad and freezing their assets overseas. This is certainly not expected to lead to serious confrontations between the two countries. But as you said, sanctions come at a very sensitive moment, because President Xi Jinping is about to visit the US and at the same time we see that several presidential candidates, especially Republic candidate Donald Trump have been attacking China. So President Xi certainly expects a lot of pressures, a lot of criticism during his visit to the US, because this is presidential.
The statements, views and opinions expressed in this column are solely those of the author and do not necessarily represent those of RT.
LISTEN MORE: