'Quite ridiculous': Al-Qaeda-connected man enters UK on Afghan passport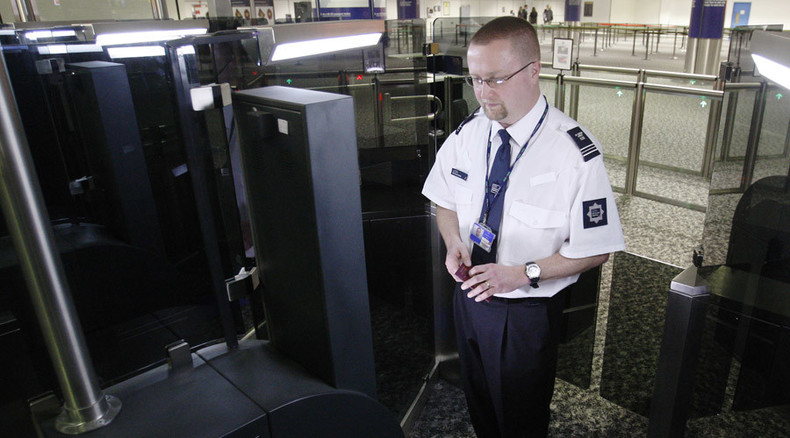 There is a clear inconsistency and contradiction in some immigration policies the UK government is trying to apply; it lacks clear guidelines and there is also a lapse in the security procedures, political commentator Bidit Dey told RT.
The UK Border Control Agency has been unable to stop a man from entering the country, despite accusing him of having Al-Qaeda links. Known only as M2, the man returned to London using his Afghan passport and now is embroiled in a legal battle with the government as it tries to deport him.
RT: So the UK is toughening its border control with France, but letting through a man accused of links with Al-Qaeda. How could this possibly happen?
Bidit Dey: Absolutely, it's quite ridiculous, but I'm not entirely surprised with this development as the UK government hasn't shown enough ability and potential to apply some of their policies. There is a clear inconsistency and contradiction in what they are trying to apply and what they are actually capable of doing.
RT: Could you explain how this happened? Was there a lapse in security or some sort of legal limbo the government finds itself in?
BD: It's kind of both. Of course they couldn't assess and preempt that this could happen in the first place. When the person contacted some British government officials, he was told not to travel, but in fact he [had] a passport with indefinite leave... So the government wasn't clearly sure about whether or not he could still have the legal right to return to the UK. There is a problem in terms of their lack of clear guidelines and also they were not prepared what to do. There is also lapse in the security procedure.
RT: What happens next? This man is presumably being detained, how long will we have to wait for this resolution, do we know?
BD: Absolutely. It's going to be a long, tedious legal battle which will take years. The man also will be in a serious sort of problems because he has not been allowed to contact people, so there is at the same time a human rights violation. At the same time the government is in total disarray with regards to how to tackle this issue.
RT: How serious is this issue? Is this something that should be tackled in isolation or along with putting up border fences and sending more troops to Calais?
BD: What I believe with regard to tackling terrorism - the government must do more do deal with the homegrown problems. There are many pockets within the UK where we can see in the recent past: There are Islamic State [IS, formerly ISIS/ISIL] sympathizers, and they have got direct and indirect networking and collaboration with Al-Qaeda based outfits. For instance, IFE, which has been identified as an Al-Qaeda or terrorist sympathizer for years. But some of the key persons of IFE are close to the establishment and these sorts of organizations have received a lot of support and patronization from the UK government and various political parties. Under this sort of extremist outfits within the UK haven't been tackled in the strictest manner. It's not useful to just stop some people from coming over to the UK; it won't be much effective, I believe.
The statements, views and opinions expressed in this column are solely those of the author and do not necessarily represent those of RT.