Bad Moon rising: Americans bracing for September shocker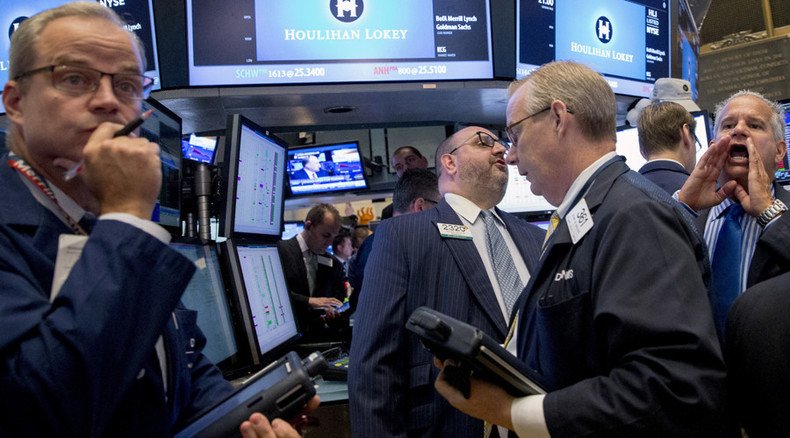 Across the vast expanse of the internet, everyone from professional economists to armchair theorists are sounding the alarm that next month may hold some ugly surprises for the global economy.
Despite exorbitant executive salaries, record earnings on Wall Street and a surging dollar, an increasing number of forecasters are warning the feel-good data is severely skewered - a bit like a new coat of paint that used-car dealerships use to conceal the fact that a car's engine is shot. Indeed, many experts are giving the rickety US-made jalopy just months before the big collapse begins.
Gerald Celente, the founder of Trends Research, who predicted the "panic of 2008," says the economic earthquake will send reverberations around the world.
"You're going to see a global stock market crash," Celente told King World News. "There's going to be panic on the streets from Wall Street to Shanghai, to the UK down to Brazil."
"You're going to see one market after another begin to collapse."
Doug Casey, a successful investor and the head of Casey Research, saw little to be upbeat about in the current economic climate.
"With these stupid governments printing trillions and trillions of new currency units," Casey, describing the US Federal Reserve's quantitative easing program, told Reason magazine in a recent interview, "it's building up to a catastrophe of historic proportions."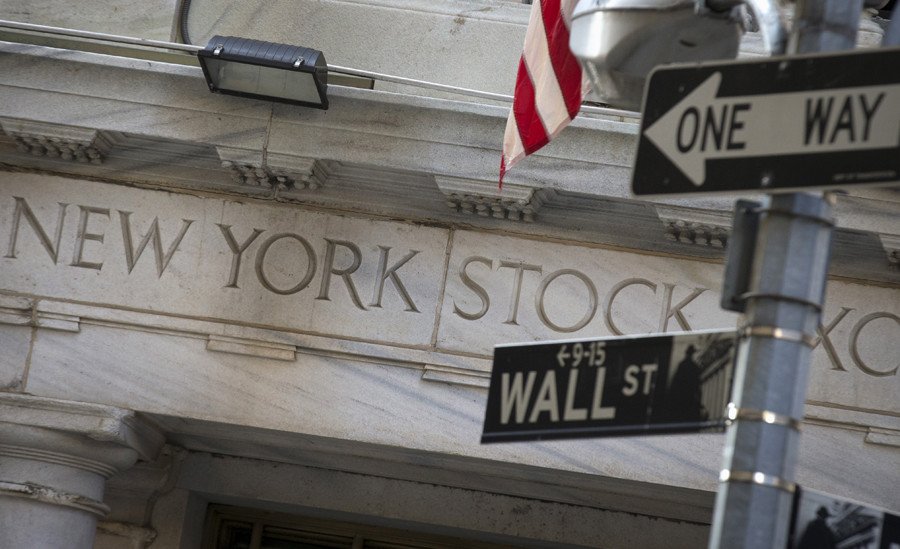 And he certainly does not advise keeping much money in any financial institution.
"Most of the banks in the world are bankrupt," he said.
In a recent conversation between senior analyst Larry Edelson and Mike Burnick, the Research Director for Weiss Research, Edelson made a stunning prediction, even providing an exact date for what he predicts will be a "rollercoaster ride through hell."
"On October 7, 2015, the first economic super cycle since 1929 will trigger a global financial crisis of epic proportions. It will bring Europe, Japan and the United States to their knees, sending nearly one billion human beings on a roller-coaster ride through hell for the next five years. A ride like no generation has ever seen. I am 100 percent confident it will hit within the next few months."
And there are dozens of other such apocalyptic predictions on the health of the global economy that it leaves one feeling dizzy and desperate - something like watching an approaching tidal wave in the full knowledge there is no hope of outrunning it.
Meanwhile, confidence in the US economy among Americans dropped sharply in July to its lowest level in 2015, according to a new US Economic Confidence Index rating released by Gallup earlier this month.
Perhaps the non-stop onslaught of super-negative news – everything from the Greek tragedy to the Chinese currency devaluation – has got Americans convinced the global economy has entered dangerous waters. Indeed, scratch the shiny surface of the US economy and the wear and rust is immediately apparent.
Jeff Berwick, Canadian entrepreneur and editor of The Dollar Vigilante, recently told Gordon T. Long in an interview: "There's enough going on in September to have me incredibly curious and concerned about what's going to happen."
- Jade Helm 15, an ultra-secret (i.e. no media presence permitted) US military exercise spanning seven Southwestern states is expected to end of September 15; five closed WalMart stores, ostensibly for plumbing work, in the vicinity of the exercises has raised fears that the sprawling facilities will be able to double as some sort of detention centers following the collapse;
- Pope Francis is scheduled to address the 70th annual UN General Assembly in New York on September 25; will the Bishop of Rome be in town to offer a divine blessing to Wall Street, which may require a real miracle to escape the fallout from the next downturn?
- Last but not least, the US Federal Reserve will hold its Federal Open Market Committee (FOMC) on September 16-17, where it is anticipated that Fed chair Janet Yellen will announce an interest rate hike, the first in years, which experts say could possibly trigger economic panic.
Indeed, the hysteria over next month has reached such a fever pitch that even seasoned experts are cracking open their dusty Bible for signposts.
The seventh year of the Biblical agricultural cycle - as set down in the Torah – just happens to fall on September 15, 2015. This is a real millennial event, with a so-called tetrad of blood moons (four consecutive lunar eclipses) all falling on Judaic religious days. For those who track such astrological occurrences, a number of major events have occurred at the end of the "7-year business cycle," as it is now commonly known.
In 2008, for example, the world suffered its worst financial crisis in decades, while in September 2001 the United States experienced the worst-ever terror attack on its territory, as well as a massive sell-off on Wall Street when markets reopened on Sept. 17.
Whatever the case may be, Americans – increasingly wary of the weak underbelly of their economy - are gearing up for fireworks in September. But even if nothing happens, all that prepping and stockpiling – much like in the runup to the overhyped Y2K non-event - will certainly boost economic performance across the board.

At this point, the US economy can use all the help it can get - even if it comes courtesy of a possible conspiracy theory.
The statements, views and opinions expressed in this column are solely those of the author and do not necessarily represent those of RT.
The statements, views and opinions expressed in this column are solely those of the author and do not necessarily represent those of RT.
You can share this story on social media: