RT charity: RAOKs rule!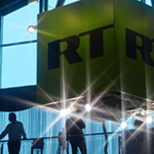 RT has been running charity programs aimed at helping disadvantaged children and other people in need. For the past 10 years we have been friends with two orphanages and took part in many charitable initiatives. We are happy to share our experience in charity work and the amazing stories of people we met on this path.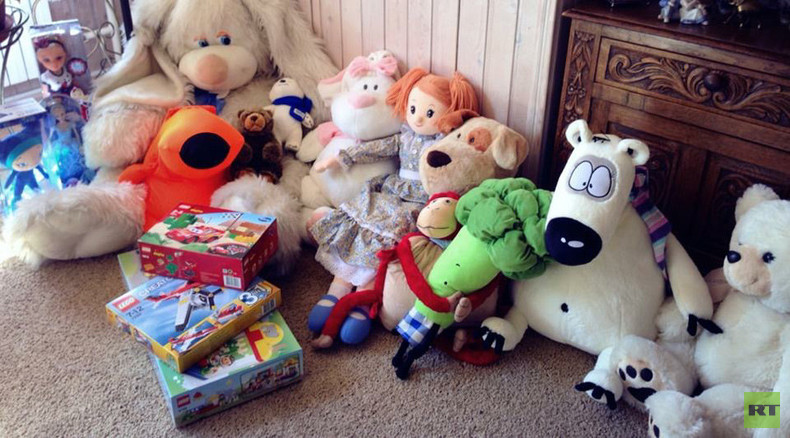 Spontaneous acts of kindness – the sharing that inspires and encourage other people to join in the good cause - make up the core of charity.
I want to tell you about some handmade wonders I've witnessed in connection with our charity project helping the orphanages in the Tula Region.
A friend and colleague Vera got married a couple of years ago. After her wedding she brought a full car load – both the trunk and the back seat piled up to the roof – of toys and games for kids. I asked her where all this treasure came from, and her answer was simple: "We asked all our wedding guests to bring toys for the orphanage instead of flowers. Flowers die in a week and cost a bunch, so why not use the money in way that will benefit someone?"
Now, I have not heard of too many brides doing that. Flowers always seem to be a non-negotiable asset, but Vera has set her priorities straight. Her happy day became a generator of happiness to disadvantaged orphans. Do I need to say the kids were exhilarated?

Charlotte Lomas-Farley used to work as a correspondent at RT. She called one day to say that she had run a half-marathon in Amsterdam to raise funds for our orphanage project. Months of training, setting up a campaign, just making sure you are entered in the run and taking the trip to the other side of the continent – that's all hard work. I can only admire the dedication put into it. The money Charlotte raised was used to buy new furniture for the dining area in an orphanage – six tables with four chairs each, plus a large table with a corner couch and chairs.

Now we are collecting school supplies and other necessities for the orphanages. A dance studio I take classes in decided to help – they are organizing a show with popular local dancers and taking school supplies as a fee at the entrance. People have already started bringing supplies to the studio – it turns out lots of people want to help, but don't really know how exactly they can do it. Seeing an outlet and the support of someone they trust can work wonders!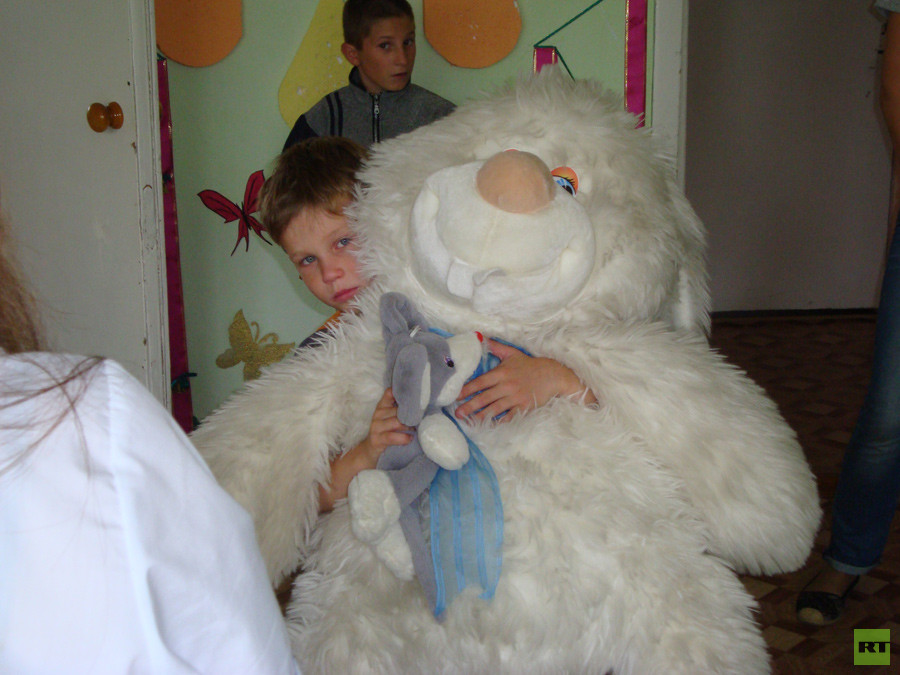 There is a commercial project in Moscow organizing culinary workshops for children and adults. One day they set up a workshop and baked goods fair for families, and all the proceeds were donated to our charity project – they money bought a new freezer and a washing machine for the rehabilitation center for children we are friends with. The owners of the business just called me out of the blue and said they want to participate – how could I say no?
Another great example of unexpected and wonderful help came from an online shop. We ordered a lot of clothing for children aged three to seven, of varied sizes and colors, and the manager of the online store called to make sure we hadn't made a mistake in the order. When they learned we are ordering undies and PJs for orphaned children, they instantly gave a huge discount and sent several boxes of clothes as a gift, asking us to tell them every time we visit so that they can send more useful things to the little ones.
This list could go on and on. A fashion magazine, an embassy of a Middle Eastern country, a bag design company, an IT integrator, lots of other companies and individuals working their magic to make the lives of disadvantaged and orphaned children better. I salute and admire all of them and how they changed the world for the better.
Tina Berezhnaya, RT charities coordinator
If you are interested in lending assistance to children in need, please click here for more information.
The statements, views and opinions expressed in this column are solely those of the author and do not necessarily represent those of RT.