'Deadly Saudi bombing possible start of resistance movement against regime'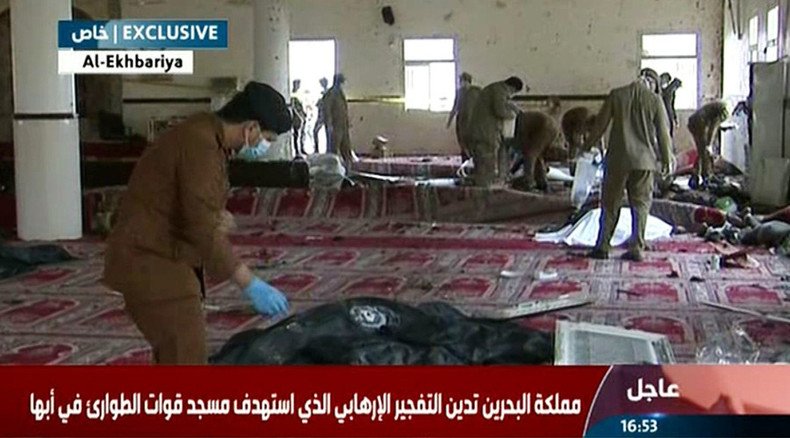 The latest attack in Saudi Arabia could be the beginning of a resistant movement against the current regime, as well as with Yemeni hostilities carried out by the House of Saud, Catherine Shakdam, Beirut Center for Middle East Studies told RT.
At least 15 people were reportedly killed in an attack on a mosque in Asir province in Saudi Arabia yesterday. A suicide bomber struck a mosque used by the army. The Interior Ministry claims the attack was carried out by Islamic State (IS, formerly ISIS).
RT: Do you think this was Islamic State again?
Catherine Shakdam: I don't think so. I think it has more to do with the beginning of resistance movements against the Saudi regime, inside of Saudi Arabia rather than just some form of ISIS backlash. Because of where the attack actually took place - in Asir, which is a southern province of Saudi Arabia; we had province right next door to it, in Jizan, where tribes have already declared that they were against the Saudi regime and that they would organize resistance movements against them and actually fight them and reject the legitimacy.
I think that what we're seeing today is really just an extension of this. And it has a lot to do with the Yemeni war. I'm not saying that the Yemeni are responsible - not at all. What I'm saying is that because of this war a lot of people now within the kingdom are going to react against Riyadh and trying to organize a resistance movement against them, against this dictatorship. And they are reacting. I think even though it was an attack directed against a mosque, it has more to do with who they were targeting - and it's really just security forces rather than just civilians. So it is not to be confused with the type of the time that we have seen previously, for example, in Qatif, where Shia mostly was directly targeted. It is kind of a different type of attack here.
READ MORE: ISIS claims responsibility for Saudi suicide bombing
RT: Compared with other countries in the region, Saudi Arabia was seen as relatively safe from terror attacks until recently. Do you see such attacks becoming more frequent in the future?
CS: It is a possibility. And only because the Saudi have actually funded… terrorism, for decades. You can trace it back to the 1960s when they first allowed elements from the Muslim Brotherhood to come into exile in Saudi Arabia - they were welcomed them with the open arms. And this is today coming back to bite them. All those funds that have been allocated to radical movements across the Middle East and even beyond this. They have tried to open up, I would say, radical fronts in America, in Europe and all over the world. And today those elements that they have leaned on to maintain a strong hand on the Saudi people is actually coming back to haunt them. And they are paying the price today.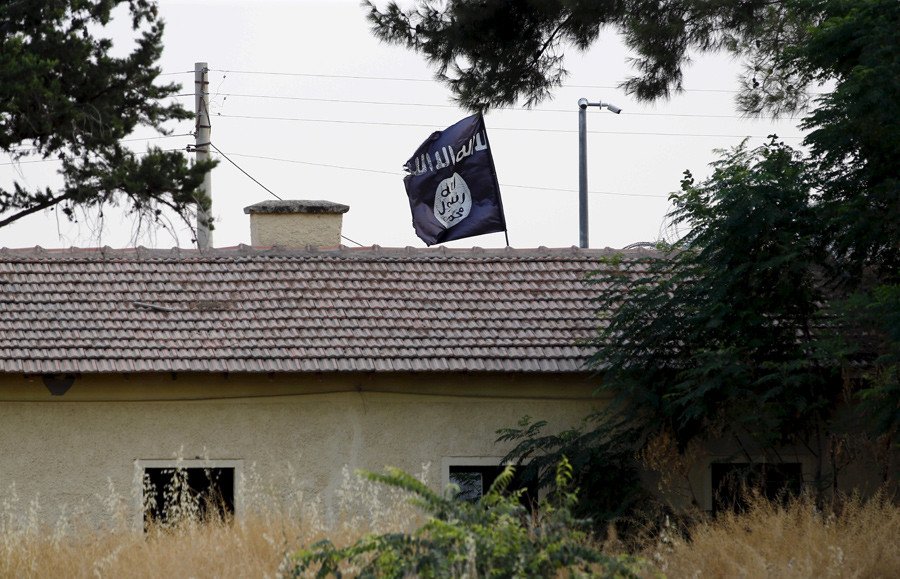 READ MORE: Saudi Arabia sends reinforcements, dozens more tanks to Yemen
RT: Let's take a broader look at the situation in the region and the role Saudi Arabia has been playing in Syria - supplying arms to the rebel forces there. How has that affected the rise of radical militant groups, including IS?
CS: The Saudi have been instrumental in everything. I would actually argue that they have inspired terrorism, and Wahhabism is actually where it all started. When it comes to Saudi Arabia there is a difficult position for the monarchy, because even though they have leaned again on the Wahhabi to assert their power, the Wahhabis have become a liability to them.
The Wahhabis are becoming more extreme, more radicalized, and they are looking for a new front. They are looking to launch this grand crusade across the Middle East. Therefore, they are looking towards Al Sauds thinking they would like them to be even more violent in their support of their crusade. So if they could manage to deflect the Wahhabi before with Syria, Iraq, and all those fronts that they opened up in the Middle East, it is starting to come back to them. ISIS already said that they wanted to invade Saudi Arabia. I think it could become a very real possibility now.
The statements, views and opinions expressed in this column are solely those of the author and do not necessarily represent those of RT.
LISTEN MORE:
The statements, views and opinions expressed in this column are solely those of the author and do not necessarily represent those of RT.
You can share this story on social media: