'ICC should step in, deal with war criminals in Libya' – HRW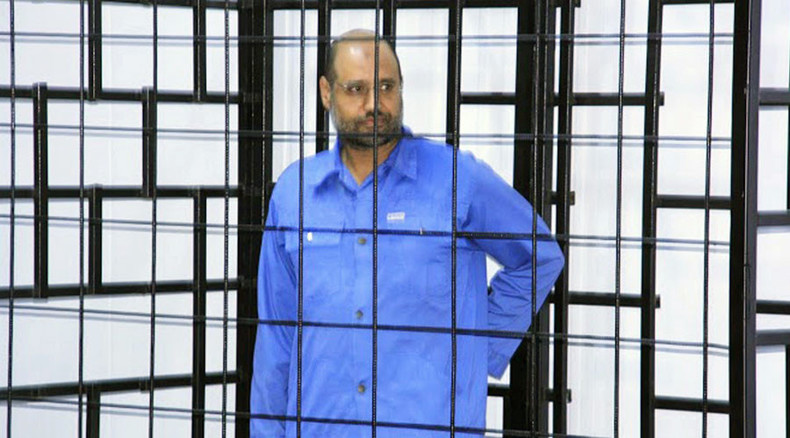 Libyan courts are on the verge of collapse, so it's time for the International Criminal Court and the international community to look at the prosecution of the war criminals, Hanan Salah, Human Rights Watch spokesperson on Libya, told RT.
RT: How do you see this interrogation video? Is it a standard practice to you?
Hanan Salah: ... Of course we have viewed the video as we have to unfortunately review many such videos coming out of Libya. And we are very concerned, as we have said in our public statement last night, about the treatment of detainees in Libya, and in particular of the treatment of detainees that are currently being held at al-Hadba facility, which is a high security prison that is under the control of an armed group that is aligned with one of the conflict parties... and where some of the former Gaddafi officials including one of his sons is currently being held.
Particular video that was leaked to the media yesterday of course raises concerns and gets us very worried as human rights organization to see that prisoners are being ill-treated in a prison, are being possibly ... or forced to confess. There was the use of physical force against several prisoners including Al-Saadi Gaddafi. Of course that raises the concerns of the treatment, as I said, of all the other prisoners that are currently being held in this particular facility.
RT: Just a week ago another Muammar Gaddafi's son Saif Gaddafi was sentenced to death by a militia court. How fair was the trial in your opinion?
HS: Theoming out of this video definitely ties back into how the situation is in that particular place. We are doubly concerned because…32 former Gaddafi officials were sentenced just last week, nine of which were sentenced to death. That is a very heavy sentence, the heaviest sentence that the court can impose. The majority of these officials are being held in that same prison under these same authorities.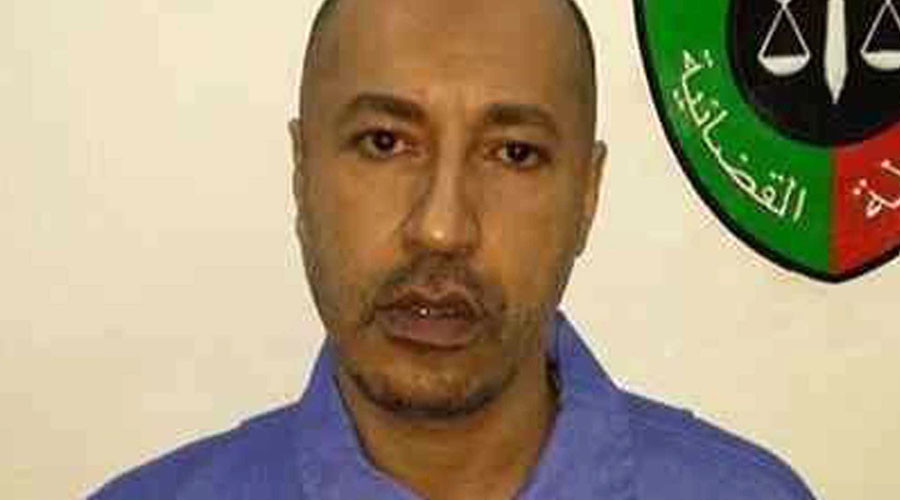 Human Rights Watch has been tracking and documenting this trial since its inception over a year ago. And we have been of course visiting these detainees since they were detained - that goes back to two or three years ago in some cases. Human Rights Watch is mainly concerned about due process violations. We have documented very great due process violations during this entire process that really puts into question the results including the nine death sentences that were passed. I think our main concern was the access of detainees to lawyers at all times during the process and unfettered or confidential access to their lawyers- that is something that we do not think the authorities managed to grant to detainees.
The other issue is of course the treatment of detainees. We have had serious allegations of ill treatment and a long-term solitary confinement within the same facility. We also have concerns about the political situation in the country and the ability of the judges and the lawyers to be able to conduct a trial according to fair trial standards when we have de facto two governments that are vying for legitimacy in the ongoing armed conflict.
RT: Is there something that Human rights Watch can actually do?
HS: There is no simple answer, and let's be honest about that - there is no 10 points that the UN or anybody can do in order to save the situation in Libya. I mean, the Libyan conflict parties are embroiled in a very complicated armed conflict around the country. I think there are several things that can be done. A: given that domestic courts are on the verge of collapse or have collapsed in many parts of the country, I think it's time for the International Criminal Court and the international community to look at an international prosecution of the war criminals and of those who have committed serious crimes. I think that is one of the main issues that we have been calling for.
The other issue concerns the repute of the Security Council. The Security Council is able to and has a process in place to be sanctioning some people who have committed the most serious crimes. All of these mechanisms are in place, but we haven't seen that that has actually been imposed. And I think that should be the next step.
The statements, views and opinions expressed in this column are solely those of the author and do not necessarily represent those of RT.