'Goal of Libyan militia: no fair trial for Gaddafi officials'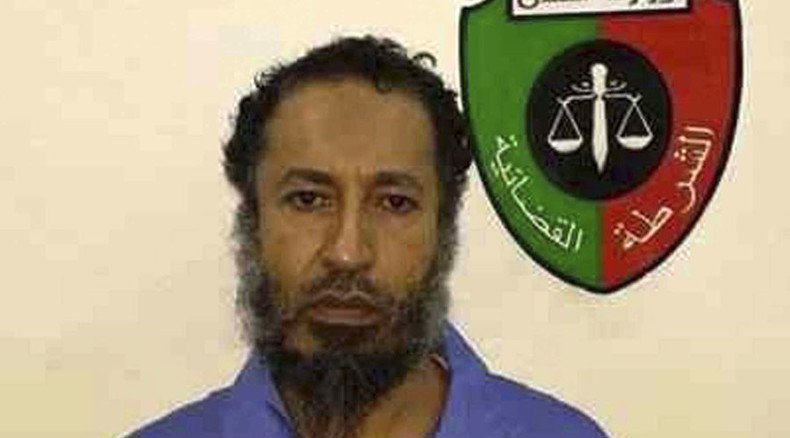 One of most violent and racist militia groups, which has killed some members of Muammar Gaddafi's family and has allegedly tortured his son Saadi, demonstrates no one from Jamahiriya's former government can receive a fair trial in today's Libya, Abayomi Azikiwe from the Pan-African News Wire told RT.
A video has emerged online allegedly showing a blindfolded Saadi Gaddafi, one of the sons of the ousted Libyan leader Muammar Gaddafi, being beaten by militia guards in Tripoli. Human Rights Watch and participating lawyers condemned the process, saying many of the defendants were denied legal counsel.
READ MORE: Saadi Gaddafi torture video shows name guarantees 'maximum mistreatment' & no justice – lawyer to RT
RT: The emerged video allegedly shows Saadi Gaddafi being blindfolded and beaten by militia in Tripoli. Do you think his life could be in danger?
Abayomi Azikiwe: It is definitely in danger. A number of members of the late Muammar Gaddafi's family have been killed by these rebel organizations in Libya. It is not surprising that he has been tortured by this militia group which originally was based in Misurata, one of the most violent and racist of the militias that surfaced during the 2011 war. And it just goes to show that no one from the previous government of Jamahiriya can receive a fair trial in today's Libya, which has no consistent or objective judicial system. You have two competing regimes at least. There are other fiefdoms in the country as well as Islamist extremist organizations such as IS and others that are also carrying out terrorist operations against the people in Libya, as well as foreign guests in Libya.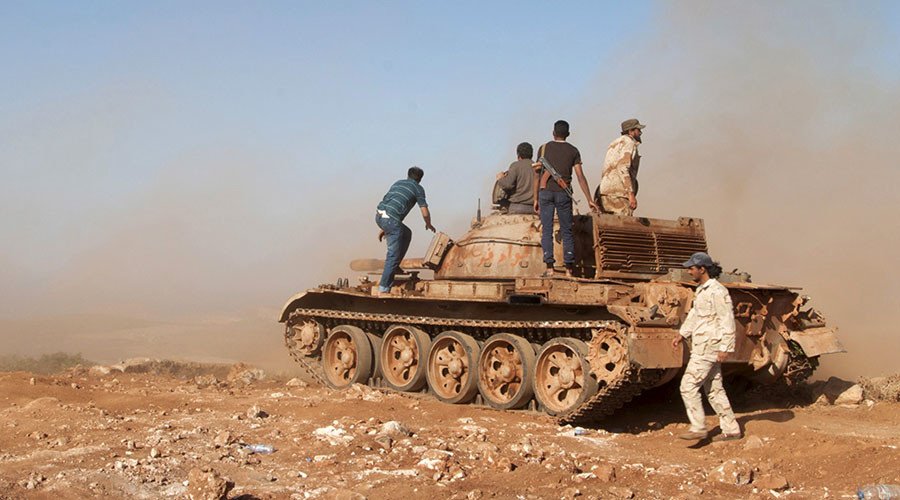 RT: Do you think that the international community should take action to help Saadi Gaddafi?
AA: Depends on what you mean by the international community. If you're talking about the US, if you're talking about Canada, the EU - these are the same imperialist powers that fabricated the false stories and the pretext for the massive bombing of Libya in 2011, the supporting of these militias which now are in control, or purport to be in control of the country. So they are not going to do anything to foster justice, or any type of reasonable legal proceedings inside the country. The International Criminal Court in essence signed off on the notion that these militias, these rebels can provide a fair trial to the Gaddafi family. The whole notion of even them being in Libya facing and being subjected to this type of treatment is clearly based upon political objectives. They want to destroy any potential of putting Libya back together as a unified sovereign and respected state throughout Africa, as well as throughout Middle East.
READ MORE: Libya rendition, torture evidence should be heard in secret – UK govt
RT: How much did NATO's bombing campaign in 2011 contribute to the current situation the nation is in?
AA: It contributed everything, even prior to the bombing that began on March 19, 2011- the Obama administration that signed the secret order - it was published in the New York Times some months later - that deployed hundreds of Central Intelligence Agency's [CIA] operatives to Libya to lay the groundwork for the destabilization that took place in 2011 and it has continued over the last four years. So they are responsible for fabricating the notion that there was gross human rights violation going on in Libya. Today thousands of Libyans are being killed on a daily basis. We see the treatment of expatriates in the Mediterranean area where the human traffickers are being allowed to herd thousands of people onto vessels; several thousand of them have died already in the Mediterranean just during 2015. So the current instability and the current unrest, and divisions and wholesale slaughter that are taking place now in Libya lays right at the feet of world imperialism- i.e. the US and its allies within the EU, and their surrogates throughout the Middle East.
The statements, views and opinions expressed in this column are solely those of the author and do not necessarily represent those of RT.
The statements, views and opinions expressed in this column are solely those of the author and do not necessarily represent those of RT.
You can share this story on social media: