Dutch Safety Board requests RT help in obtaining MH17 fragments after viewing channel's documentary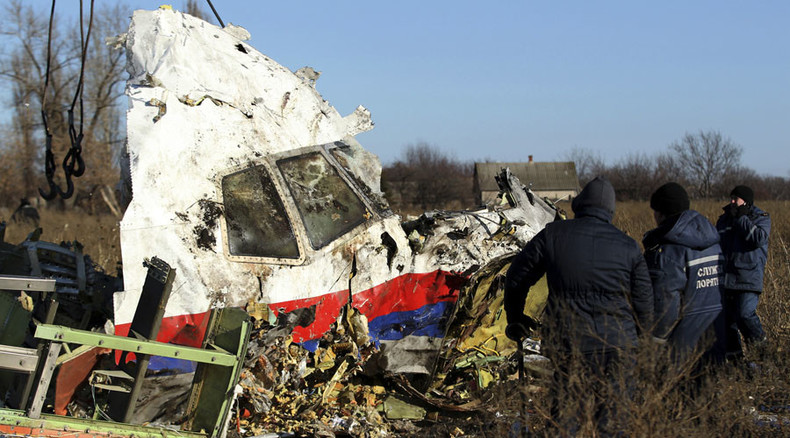 The Dutch Safety Board (DSB), an agency that is leading the investigation into the crash of Malaysian Airlines flight MH17 in Eastern Ukraine, has reviewed RT's documentary "MH17: A Year Without Truth" "with great interest" and requested the channel's help in recovering the parts of the aircraft shown in the film.
RT's MH17: A Year Without Truth documentary proved to be of particular interest to the Dutch investigators, as it featured video footage of the parts of the aircraft that still remain at the crash site. Upon seeing the film, the Dutch Safety Board reached out to the network and appealed to RT for help in retrieving parts of the plane's cockpit.
"With great interest we watched your documentary 'MH17: a year without the truth.' In this film, RT shows parts of the cockpit roof, which were found near Petropavlivka. We would like to gather those pieces [and] bring them over to the Netherlands so the Dutch Safety Board can use them for the investigation and the reconstruction," wrote Sara Vernooij, spokesperson for the Dutch Safety Board.
MH17: A Year Without Truth, which premiered on RT on July 17, 2015 – the first anniversary of the tragedy – tracks the course of the ongoing investigation into the possible causes of the crash, and features testimony from experts and from the relatives of those who perished in the disaster.