How Humberside police, CPS & UK govt conspired to cover up racist killing of Christopher Alder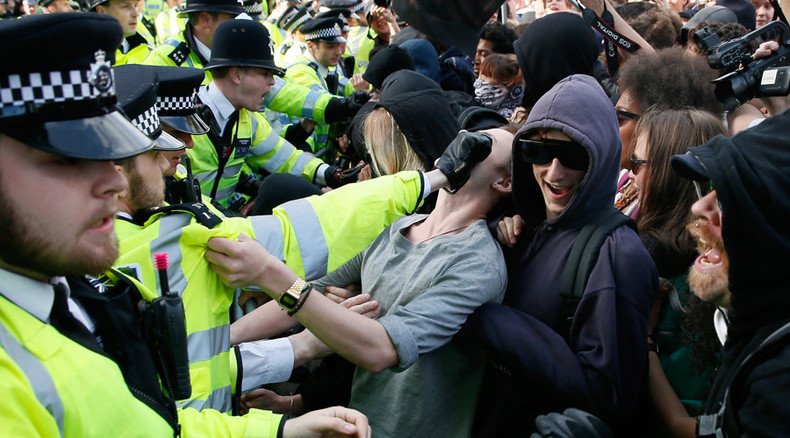 When a family member is killed, it is devastating for anyone. When that family member dies at the hands of the police, it is also likely to be the start of an overwhelming struggle to establish the truth.
Every obstacle will be put in the way of a successful outcome of this struggle, and those who seek justice are likely to find themselves subject to a vindictive campaign by the police. Nothing illustrates this more clearly than Janet Alder's almost two-decade long campaign to establish what happened to her brother Christopher.
On April 1, 1998, Christopher Alder was on a night out in Hull. The 37-year-old was a former paratrooper who had served in the Falklands and Northern Ireland, and had been decorated for his service; he had two children, and was in training for a new career in computer programming. Later that night, however, outside the Waterfront nightclub, he got into a fight. After being punched in the face, Christopher was briefly knocked unconscious and lost a tooth. An ambulance was called, and Christopher was taken to Hull Royal Infirmary, accompanied by police officers. His injuries were not deemed life-threatening, and he was discharged, after which the police drove him to the police station.
Exactly what happened in that police van during the short one-mile journey remains shrouded in mystery; indeed it has never properly been investigated. What we do know is that by the time he arrived in the police station, he was unconscious again, had lost another tooth, and had received two additional injuries (a cut to the lip and a cut above the eye). He was then dragged into the custody suite with his trousers round his ankles and his belt missing, and left face down and handcuffed on the floor. No attempt was made to put him into the recovery position, and CCTV footage shows officers standing around chatting as he gasps for breath, still unconscious. Within 12 minutes he would be dead, with officers making racist comments and monkey noises over his corpse. It was a level of contempt that has characterized the state's attitude towards Christopher and his family ever since.
Christopher's sister Janet began campaigning for justice for her brother just three months after his death. Her tireless efforts have served to keep the case in the public eye, thwarting the police's attempts to brush it under the carpet, and have resulted in some astounding revelations and admissions. Yet, to date, justice has still not been done; the police who caused his death have never been properly held to account or punished for their actions, whilst Janet has borne the brunt of a vindictive campaign against both her and her brother's memory which continues to this day – but which began immediately after his death.
In the days following Christopher's death, six officers raided his flat. The flat was then sealed off for two weeks whilst the police laboriously itemized and mapped out every item in the home. Needless to say this is not usual procedure for dealing with a possible murder victim; indeed, an official report by the Independent Police Complaints Commission (the IPCC) later noted that it was "more in keeping with what might be expected if Mr Alder were a suspect rather than a victim." What seems likely is that this raid, far from having anything to do with investigating Christopher's death, was rather a desperate attempt to find something - anything - that could be used to smear his name. For this is usual procedure: one only has to recall the lies that were put out following the executions of Mark Duggan and Jean Charles de Menezes to realize that the smearing by police of their victims following a death in custody is standard practice.
The raid, however, turned up nothing.
So the next step, it seems, was to smear his family. An investigation by the IPCC in 2006 revealed that following Christopher's death, Humberside Police had dredged up social service records dating back to the births of all the Alder children – Christopher, Richard, Emmanuel, Stephen, and Janet, who were brought up in care. The IPCC report noted that the records "did not seem to have any relevance" to the case; it did not speculate on what the real purpose of obtaining the records might have been.
So the police were certainly busy in the aftermath of Christopher's death. What they were not busy doing, however, was investigating the actual circumstances of his death.
Given that Christopher died at the hands of Humberside police, the investigation into their role in his death was carried out by West Yorkshire police. However, they proved unable – or more likely unwilling – to follow even the most routine of procedures. Whether he had been assaulted by any of the officers he encountered that night was never investigated. Worse, all the evidence which would help to establish this was allowed to be destroyed. The police van was cleaned, blood samples and clothing – both Christopher's and the officers' – were destroyed without being tested, and CS gas canisters from the police van were disposed of. Christopher's missing belt and tooth were never located.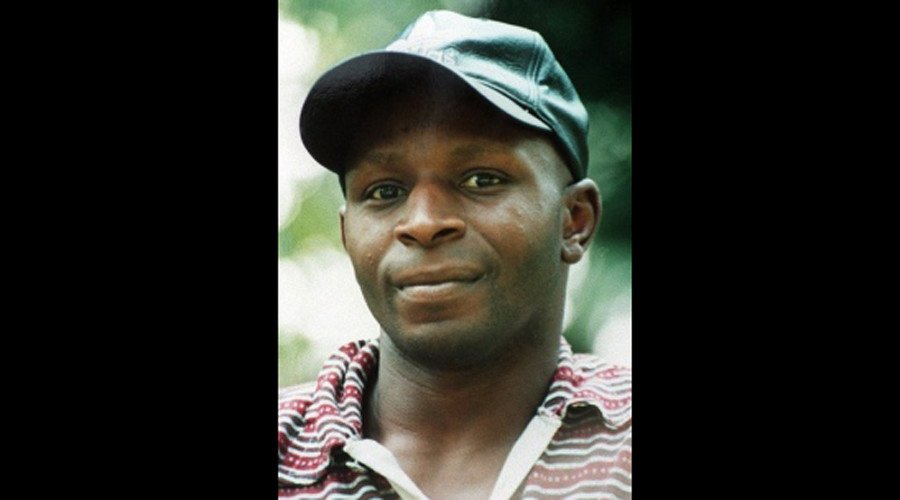 Humberside police, meanwhile, were mounting a prosecution of their own. Jason Paul had been involved in the fight with Christopher that night; initially trying to break it up, he ended up punching Christopher after receiving blows himself. Yet despite the pathologist's conclusion that this punch had played no role in Christopher's death, when Jason went to the police station to assist with the inquiry the following day he was arrested on suspicion of murder. He was eventually charged with "GBH with intent." It would not be until three months later that the spurious charges were finally dropped. Jason Paul eventually mounted a successful civil court case against the police, which found that he had been falsely imprisoned and the prosecution had been malicious. The jury unanimously agreed that it was "more likely than not that the police charged [Mr Paul] with causing GBH with intent to deflect potential criticism of the [actual] circumstances of Christopher Alder's death." Police were ordered to pay £30,000 damages.
Whilst the police were busy destroying evidence, pursuing their scapegoat, and digging for dirt on their victim, the work of actually investigating Christopher's death was, from the start, left entirely to his family and their supporters.
An early victory for the family, however, came in 2000 at the inquest into Christopher's death. Despite the refusal of any of the officers involved to answer questions, and despite the forensic experts' work being severely hampered by the police's destruction of crucial evidence, the jury concluded that Christopher died from "positional asphyxia" due to neglect – that is, his death was directly caused by the position he was left in by the police. The result was a unanimous verdict of unlawful killing. Such verdicts are extremely uncommon. Of 509 suspicious deaths in custody between 1991 and 2014 investigated by the Institute for Race Relations, only 12 resulted in verdicts of unlawful killing; often, the coroner will not even allow such a verdict to be considered. So this was, in the words of Janet Alder's lawyer Ruth Bundey, a "high point" in the campaign – and it paved the way for a prosecution of the five officers involved in Christopher's death. But the trial would prove to be a travesty.
Prosecutions are even more uncommon than unlawful killing verdicts; indeed, the Butler report, published just a year after Christopher's death, had explicitly criticized the Crown Prosecution Service (CPS) for their reluctance to prosecute police officers. What Christopher's case seems to demonstrate, however, is their absolute determination that when prosecutions that do go ahead will have no chance of a successful conviction. As Janet said of the case, "The CPS did the job of the defense – they eradicated any evidence of police wrongdoing."
The trial began in 2002, four years after Christopher's death. The officers were charged with gross negligence, manslaughter and misconduct in high office. But as Janet explained to me in 2011, "I'd wanted [the CPS] to investigate why he'd received additional injuries and lost an additional tooth on transit to the police station; why his belt was missing and his trousers were down; why their van had been cleaned, their clothes dry-cleaned, and CS gas canisters destroyed. But on all those things, the CPS totally ignored me…They had never ever even considered whether an assault by the police officers could have caused Christopher's additional injuries. I was very very shocked at that."
It got worse: "The evidence that incriminated these police officers was not even put into the case." The audio of the monkey noises, for example, was never presented in court. But that was not where the problems ended. Even where evidence was submitted, it was submitted in a way that ensured it could not be used: "When it came to the medical evidence for gross negligence and manslaughter, they conflicted the evidence. The evidence to suggest that Christopher would have died [even if his injuries had been treated] was put together with the evidence collected by the family to say that he would have survived."
With the evidence conflicted in this way, the judge concluded he had no choice but to throw it out. The trial had collapsed before it ever really got under way, as a direct result of the CPS's handling of the evidence – and all five officers were acquitted. As Janet put it: "I always felt, from the beginning, that this case was set to fail. It basically proved me right. And because this case didn't get past the halfway stage - which I believe the CPS were well aware it would not - the police officers once again were able to evade answering any questions whatsoever."
The following year, an internal disciplinary hearing was held – the police investigating themselves once again. All five were cleared of any wrongdoing and allowed to take early retirement. Despite the inquest's ruling that the police had unlawfully killed Christopher, all involved had walked free, without ever having had to answer questions about their conduct except in private to their own colleagues. As Janet told me, "There is absolutely no disciplinary system for when somebody dies at their hands - no accountability whatsoever."
Janet was undeterred. Together with lawyer Ruth Bundey, she mounted two further court cases: one at the European Court of Human Rights, and a civil case against the CPS for their mishandling of the prosecution. Then in 2004, the Home Office ordered the IPCC to conduct a review of the whole investigation into Christopher's death. Its findings, published in 2006, were damning, highlighting "serious failings" in three areas: "i) the individual conduct of four of the police officers involved, which amounted to serious neglect of duty; ii) subsequent mistakes by senior police officers in their response to investigating a death in custody; and iii) major systemic failures including the presence of negative racial stereotyping in the treatment of Mr Alder, the poor level of working practices between police and medical staff regarding transfers of responsibility for care, and failings in the police disciplinary system."
Thus the IPCC had not only reiterated the inquest finding that the officers' neglect had directly caused Christopher's death, but also slammed the investigation and effectively rendered the verdict of the internal disciplinary hearing null and void. Yet, bizarrely, other than recommending an "unreserved apology" to the family, the report suggested that no further action be taken against the police.
A full five years later, Judge Penelope Belcher finally heard the civil case Janet had brought against the CPS. This case proved what Janet had always suspected – that the CPS had never bothered investigating what happened to Christopher in the police van. As Janet explained, "In the civil case, I asked the CPS whether an additional assault could have caused the additional injuries, and they said yes. So I asked them if they had investigated this, and they said no. I asked why not, and they said they thought the investigating officer was going to ask those questions."
In other words, even when collecting evidence for a prosecution the CPS were scared to step on the toes of the very police they were supposed to be prosecuting, preferring to leave the "difficult questions" for the police to ask themselves. In her summing up, the judge concluded that she shared "Miss Alder's concerns as to the possibility that racial discrimination played some part in the actions of the police officers on the night that Christopher Alder died" as well as "her concerns as to the standard of the investigation undertaken by West Yorkshire Police into the actions of the Humberside officers."
Once again, officialdom had admitted that racism played a part in Christopher's death and that the death itself was never properly investigated. But there was still no suggestion that the perpetrators of any of this should actually be brought to justice.
Then, eight months later, in November 2011, Janet's case was finally due at the European Court, eight years after she had first lodged it. The British government had fought tooth and nail against the case being heard. But then, on the eve of the case commencing, the government issued an extraordinary statement admitting that the police had breached articles 2,3 and 14 of the European Convention of Human Rights in their treatment of Christopher – that is, they had breached his right to life, to freedom from torture, inhuman or degrading treatment and to freedom from discrimination. The British government was effectively admitting its own police were guilty of a racist killing, and that this had never been properly investigated. One might have thought such an admission would be the trigger for a proper investigation to actually be finally carried out. It was not. Once again, despite what was now a fourth official admission of wrongdoing, killing and cover-up, no action was taken.
But the full scale of the police's contempt for the Alder family was still to be revealed.
In 1999, Nigerian-born Grace Kamara died in Hull of natural causes. Immediately, her close friend Christine Omoregie began the laborious process of applying for visas for Grace's family in Nigeria to attend the funeral. Inexplicably, the visas were subjected to endless delays. "I spent about £3,000 trying to get relatives over," Christine later told BBC News, "and waited a decade for a visa to be granted." It was not until 2011 that Grace Kamara's relatives finally had their visa approved. Twelve years after her death, her family prepared for the burial, scheduled for November 4, 2011.
Grace's body was to be buried in an open casket; it is part of Nigerian custom that the family see the body at the funeral. After initially attempting to frustrate the family's requests to see the body, however, the Council eventually made a terrible admission. Grace's body was not, in fact, in the mortuary where it was supposed to be. It had been buried in Christopher Alder's grave: back in 2000, the Alder family had been given the body of 77 year old Grace Kamara and told it was Christopher; and they had buried her in his place. The Home Office, it seems, had collaborated in covering this up ever since with their interminable visa delays, presumably in the hope that Kamara's family would either die off, or accept a closed-casket funeral after so much time had passed. Indeed, when Alan Johnson – Home Secretary during the repeated visa denials – was interviewed about the affair on ITN, his usual unflappably slick and confident persona was transformed into a twitchy and defensive bundle of nerves. Every fiber of his body screamed: "Rumbled."
A criminal investigation was ordered, to be carried out this time by South Yorkshire police. It concluded in May 2013 that mortuary workers did indeed have a "case to answer," and had missed at least 10 opportunities to report what had happened. But in October that year, the CPS announced it would not be prosecuting anyone. A review of the decision was ordered: so the CPS dutifully "reviewed" the decision, only to repeat their original conclusion in March 2014.
Coverage of the scandal at the time tended to describe it as a "mix-up" and a "mistake," which only came to light when Christopher's body was "discovered" in the mortuary in November 2011. We now know this is false. Once again, it fell to the family to discover the truth. A Freedom of Information request to the Human Tissue Authority, lodged by Janet Alder, revealed that Christopher Alder's body had the correct documentation attached to it all along; it was even signed off under his name when it had been moved to another mortuary in 2005. It had not been mysteriously "discovered" in 2011; the authorities had known exactly where he was from the start. Janet has her own explanation: as she told Press TV last year, "I don't believe it was a mistake. I believe it was a punishment to me personally for fighting against the system."
It is a harsh verdict, but one that is supported by further revelations over what exactly had been happening to Christopher's body all this time. In August 2014, Humberside police took the unusual step of referring itself to the IPCC when a number of officers claimed Alder's body had been used for some form of police training. Further investigation revealed that 59 officers may have been shown Christopher's frozen body during the time he was in the mortuary. The IPCC declined to investigate, saying it was a matter for Humberside police themselves to investigate. The same force, that is, that killed Christopher in the first place and then spent years gloating over his dead body.
For Janet, however, there was more to come. In 2013, it emerged that the Metropolitan police had kept the family of murdered teenager Stephen Lawrence under illegal surveillance. In response to the scandal, all police forces were ordered to check their records for evidence of surveillance relating to the investigation. That was when it emerged that Humberside police had been illegally spying on both Janet Alder and her lawyer. This, however, was not a shock for Janet so much as a confirmation of what she had always suspected.
The IPCC this time did deign to investigate, and issued their findings to the CPS in May. It is now in the hands of the CPS whether to prosecute. Don't hold your breath. As Janet told me: "I don't expect anything from these people now. All I want is to expose them."
The statements, views and opinions expressed in this column are solely those of the author and do not necessarily represent those of RT.
The statements, views and opinions expressed in this column are solely those of the author and do not necessarily represent those of RT.
You can share this story on social media: