'If Israel force-feeds prisoners, protests will become louder' – HRW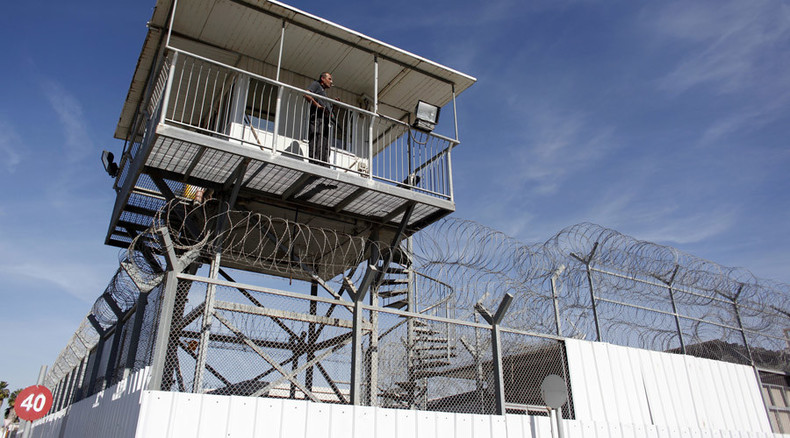 Instead of force feeding prisoners in order to silence the protest on their conditions the Israeli government should let them have a fair trial and due process, says researcher for Human Rights Watch Sarah Saadoun.
Israel's parliament has passed a law allowing the force-feeding of prisoners on hunger strike and granting guards the freedom to resort to the controversial practice. The stated purpose of the law is to reduce harm to prisoner health, although the UN's Human Rights Commission regards force-feeding as a form of torture.
READ MORE: Israel moves to legalize Gitmo-style force-feeding of hunger strikers
RT: What is your reaction to the law that has been passed today?
Sarah Saadoun: The law passed [on Thursday] allows Israel to force-feed hunger striking prisoners when a doctor determines that there is imminent serious risk of deterioration to their health. This is far short of what human rights law requires which prohibits force-feeding as long as a prisoner is competent, meaning that as long as it's the prisoner's choice is not to eat food. So this is obviously something that we are very concerned about.
RT: The law says that reasonable force is allowed if the prisoner refuses food. How is reasonable force defined here?
SS: This is something that's not clear from the law itself. I don't know how they will define it. I know that - at least in media reports - the Israeli Medical Association is concerned that this would include restrictions on the movement of prisoners, including shackling. But under human rights law any force-feeding of prisoners amounts to inhuman treatment which is prohibited under international human rights law. The reasonable force is a secondary problem but the force-feeding itself is a violation.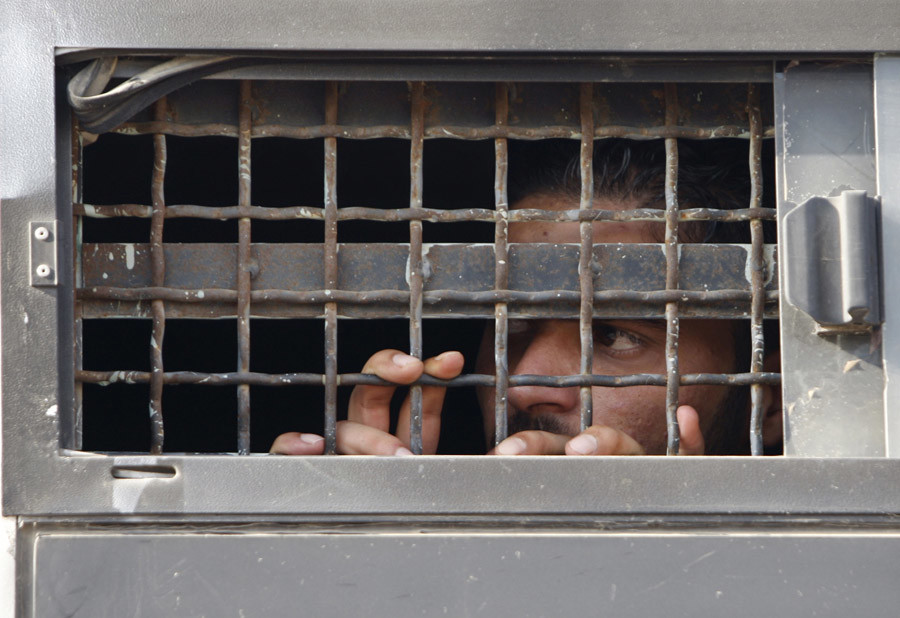 RT: Is Human Rights Watch going to put pressure onto the Israeli government? Is there going to be a backlash against this law?
SS: I do think that the law is intended or at least appears to be intended to silence prisoners who are protesting their conditions and I do believe that if Israel does in fact force-feed prisoners who are protesting their conditions, including indefinite detention, it will actually make the protests that much louder. When reports come out that these prisoners have been force-fed it will only serve to highlight their plight, particularly those prisoners who are sitting in indefinite detention meaning that they have not been charged with any crime or brought before for any trial. There are currently around 400 administrative detainees in Israel and many of the hunger striking prisoners are administrative detainees.
RT: Do we know why the Israeli government has made that move now?
SS: It's something that comes in the wake of the release of Khader Adnan who was released on July 12. He was released after serving - I believe his tenth round of administrative detention - meaning he was never actually tried with any crime, but has sat cumulatively for years in Israeli prisons. He was on a hunger strike for 55 days and because of his condition it put pressure on Israel to release him which they did a few weeks ago. The minister of public security made a statement that this law is intended to avoid having prisoners use hunger striking as a way of getting out of prison. So it very much comes within the context of the recent hunger strikes. It's not just Khader Adnan, he is the most famous case, but there are several others. I would say to the minister of public security: The right thing to do would be to charge these people with a crime, let them have a fair trial and due process. And that should be what determines whether or not they sit in jail, not force-feeding them in order to silence the protest of their conditions.
The statements, views and opinions expressed in this column are solely those of the author and do not necessarily represent those of RT.
The statements, views and opinions expressed in this column are solely those of the author and do not necessarily represent those of RT.
You can share this story on social media: