Let's turn the tables on trophy hunters – and get justice for Cecil the Lion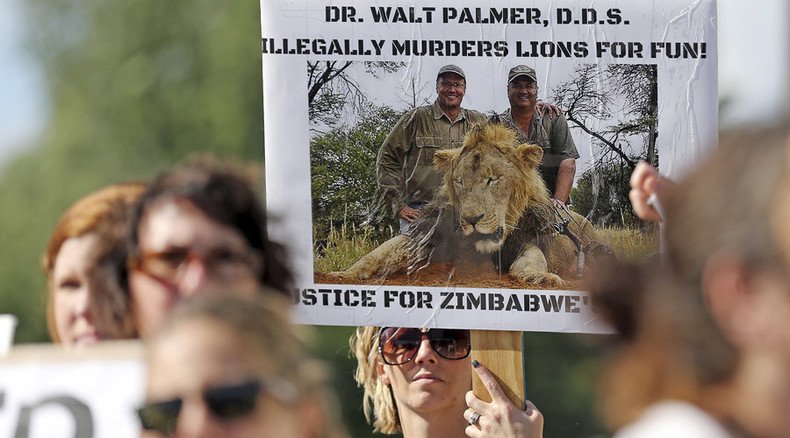 There has been global outrage over the brutal killing of Cecil, the best-loved lion in Zimbabwe, who was killed in the cruelest way imaginable by American trophy hunter Walter Palmer.
The anger that so many people have expressed on social media is entirely justified – for if we can't get angry over the senseless killing of a magnificent animal like Cecil, who has the same right to life as we do, then there really is something wrong with us.
The hunter has now become the hunted – and Palmer, a Minnesota dentist, who has a long history of slaughtering animals for "sport," now knows what it is like to be pursued. The fierce public reaction to Cecil's killing has inevitably been criticized by some elite commentators, who believe the whole thing has gone "over the top." But I believe that if those "Oh, I do like to be so contrarian" commentators had actually been to Hwange and seen lions like Cecil in the wild, as I did last November, they wouldn't be so condescending toward those who think differently and be engaging in "whatabout-ery."
I despaired of humanity when I heard about the truly depraved way in which Cecil was killed – he was lured out of Hwange with drugged meat, shot with a bow and arrow, tracked for 40 hours while dying and then shot and decapitated – but my faith in my fellow human beings has been restored by the reaction to his death.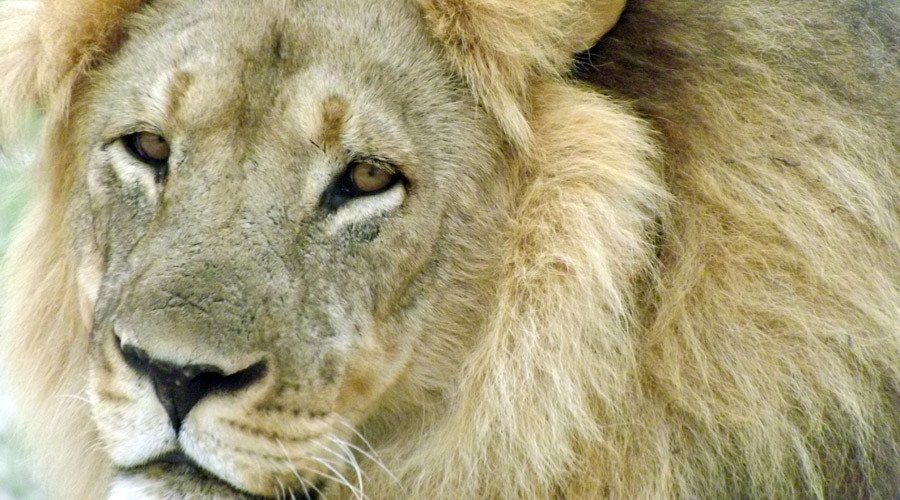 The afternoon in which my wife and I literally came face-to-face with the lion we now believe to have been Cecil was one which we will not forget for the rest of our lives. We were on a game drive in southeast Hwange in late November. It was a cloudy afternoon, and not too hot by Zimbabwean standards. We marveled at the incredible wildlife we saw: elephants, zebras, wildebeest, wild dogs and a variety of fascinating birds. Then our driver spotted a lion.
We drew up right close to the animal, who was lying on a large termite mound. We could not believe just how close we were able to get to him. The gentle nature of Cecil – a popular favorite with tourists, who was quite happy to sit there and pose for photographs, makes his killing all the more despicable. Cecil was the wild lion who was anything but "wild." My wife and I will never forget our brief encounter with him. He could have got up and attacked us and our traveling companions if he had the intention, but he just sat there, calm and content. Cecil threatened no one – yet this beautiful creature with his all-knowing eyes and lovely black mane – was killed in the cruelest way imaginable. What Walter Palmer did was not just a crime against nature – it was a sin.
The question now is: How can we challenge the anger we feel over Cecil's gruesome death, into positive action which can protect other lions from suffering a similar fate? Supporting and joining campaigns to ban the trophy hunting of endangered species in Africa is the first thing we should be doing.
Cecil would still be alive today if lion hunting was illegal in Zimbabwe. Lions are protected in national parks, but not in some places outside of them – so the strategy for hunters is to entice the animals out of the park, which is what Palmer did. Overall, on around 17 percent of Zimbabwe's land, trophy hunting is legal. A total of 49 lion "trophies" were exported from Zimbabwe in 2013.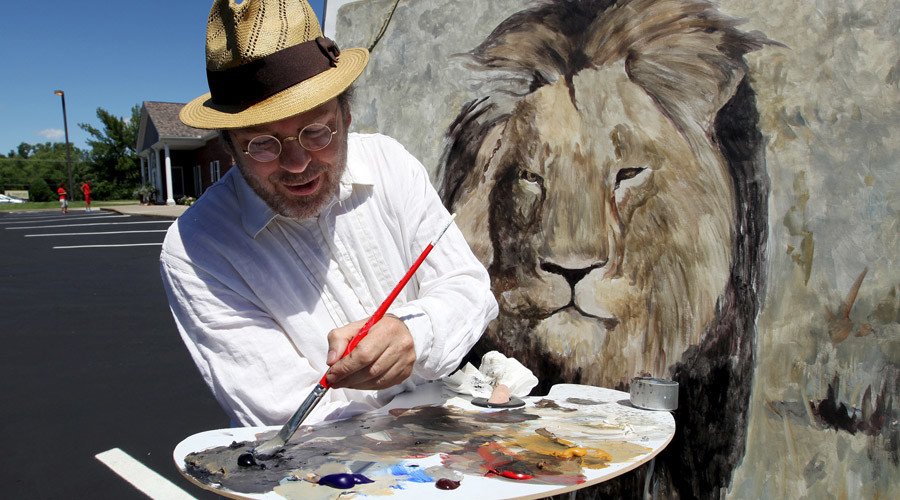 The argument for allowing licensed hunting of lions is that the money raised can go to conservation. It's an approach that is even supported by the World Wildlife Fund and the World Bank. But it's a shortsighted approach that – together with habitat loss – is leading to the extinction of the species. Lion numbers in Africa have plummeted in the last four decades. In 1975, there were around 250,000, but now only between 25,000 and 30,000 remain. With numbers so low, the so-called "conservation by the gun" strategy makes no sense at all. Scientists have predicted that unless urgent action is taken, African lions could be extinct by 2050.
Botswana shows us the way to go. There, all trophy hunting was banned in 2014.
Zambia did ban trophy hunting of big cats in 2013, but is to allow it again from next year. Hopefully the publicity surrounding the killing of Cecil will prompt a rethink in Lusaka.
Walter Palmer may have paid the Zimbabwean authorities $55,000 for a hunting permit, but just think how much tourist revenue Zimbabwe – and other African countries that allow hunting – will lose in the years to come, if lions and other endangered species become extinct. Trophy hunting is calculated to be responsible for just 1.8 percent of tourism revenues. In Zimbabwe, trophy hunting contributes just 0.29 percent to GDP. Far more people want to come to Africa to shoot its wonderful animals with a camera, and not with a gun or crossbow. We're living in 2015, not 1925.
A petition entitled "Demand Justice for Cecil the Lion" that urges Zimbabwe's President Robert Mugabe to ban trophy hunting in his country has received over 816,000 signatures at the time of writing.
Let's hope that President Mugabe does the right thing – he'll be applauded around the world if he does. And let's face it: Zimbabwe could do with some good publicity at the moment.
Other action needs be taken, too.
We need international bans on the importation of hunting trophies. Given how many rules and regulations the EU passes, it beggars belief that there is no ban on importing lion trophies – in fact in February the EU actually changed import permits to verify that importing lion trophies was legal. No ban exists either in the US, the country that accounts for 64 percent of the market for lion parts. The problem is that although lions are clearly endangered they are not yet listed as such under the US Endangered Species Act.
The Born Free Foundation, which has been campaigning for the listing of the African lion, has called for US citizens to write to the US Fish and Wildlife Service, to urge them to list the lion and end trophy imports.
"This may also mean other hunters willing to pay tens of thousands for a lion or other large game hunt may be more reluctant in the future if they are unable to take the 'trophies' home," the Born Free Foundation says.
Legal moves against "big game hunters" should be considered, too, by animal welfare and animal rights organizations.
We talk about Palmer "killing" Cecil the lion, but shouldn't we really be using the word "murder" to describe the pre-meditated, pre-planned destruction of such a majestic animal?
In a landmark judgment last December in Argentina, which I reported on here, a judge ruled that a 29-year-old Sumatran orangutan called Sandra – who had been in captivity in a Buenos Aires zoo for 20 years – was a "non-human person" and as such was entitled to more freedom.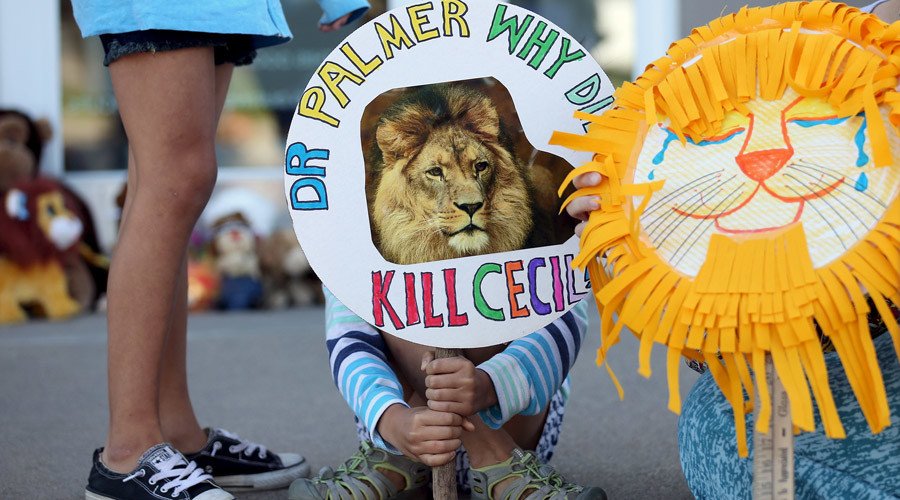 "Another great decision. the world is finally waking up," tweeted actor Peter Egan, UK ambassador for Animals Asia.
If orangutans can be given some legal rights as sentient beings, why not lions?
Once it can be established in courts that rights apply to animals, as well as humans, then we can legally regard those who senselessly kill large animals, such as elephants and lions, as murderers.
It's a good thing that public opinion globally has turned against those who slaughter the world's most magnificent animals for "sport." The Daily Mail reported that a petition urging 19-year-old huntress Kendall Jones to remove her Facebook page, on which she had posted pictures of the rare animals she had killed, received 40,000 signatures in just one week.
Jones faced a barrage of criticism again earlier this year when she set up a grotesque online competition to find the "hottest" male hunter, in which men posed with wild animals whose lives they had prematurely ended.
The Mail reported that Facebook had to remove pictures of dead elephants, lions and hippos from the site.
Jones, now 20, claims to be the youngest person to have killed the "Big Five," which include a white rhino, a lion, a Cape buffalo, a leopard and an African elephant aged just 14. Jones has yet to comment on the killing of Cecil the Lion.
There was outrage too when another female hunter, Teressa Groenwald-Hagerman, posed proudly next to the dead elephant she had killed in Zimbabwe – as the first recorded woman to shoot an elephant dead with a bow and arrow. Groenwald-Hagerman killed the poor animal for a bet and she described the weapon she used as "awesome."
We must not forget too how badly the public image of Spanish king Juan Carlos was tarnished when it was revealed he had gone on an expensive elephant hunting trip to Botswana in 2012. Two years later, he abdicated.
There have also been calls for a wealthy British banker and former director of the Bank of England, Sir Denis Scholey, to be stripped of his knighthood after pictures were published of him posing by a lion he had killed in Zambia in 2011 on a "trophy hunting" holiday.
The petition calling for Scholey to have his knighthood taken away from him had received almost 360,000 signatures at the time of writing.

Today, social media makes it harder for the hunters to evade responsibility for their actions – as Walter Palmer has found out.
A White House petition calling for the Minnesota dentist to be extradited to Zimbabwe to face justice for killing Cecil the lion reached its goal of 100,000 signatures in just one day. There have also been calls for Palmer to face prosecution in America.
Palmer has to be held to account for what he did to poor Cecil, but more needs to happen if we're to save Africa's lions from the depraved people who derive pleasure from killing them. Let Cecil, the friendly, gentle lion who did no one any harm, be our inspiration to save Africa's lions and the continent's other endangered species.
In the words of conservationist Will Travers, president of the Born Free Foundation: "Cecil's tragic and meaningless destruction may just be the catalyst we need to take action to end lion trophy hunting and, instead, devote all our energies to conserving a species which, perhaps more than any other, represents the wild soul of Africa."
MORE:
The statements, views and opinions expressed in this column are solely those of the author and do not necessarily represent those of RT.
The statements, views and opinions expressed in this column are solely those of the author and do not necessarily represent those of RT.
You can share this story on social media: