Saudi airstrike on Yemen residential complex has 'all appearances of war crime' - HRW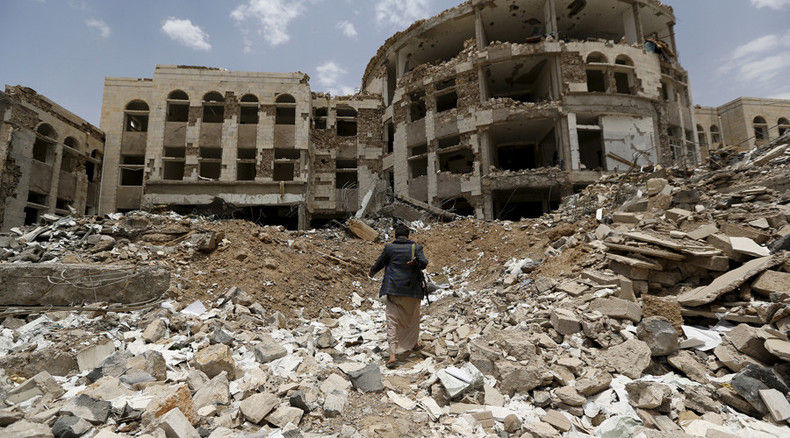 The latest Saudi airstrike on residential compounds in the Yemeni city of Mokha is an apparent war crime as people living there have no connection with any part of the conflict, says Ahmed Benchemsi of the Middle East and North Africa division of Human Rights Watch. This was a deliberate attack which can't be considered a mistake, he adds.
Human Rights Watch (HRW) has slammed a Saudi-led air raid in western Yemen last Friday as an apparent war crime. According to the group 65 civilians were killed when warplanes bombed two residential compounds in the port city of Mokha. Activists say there was no evident military target and called again for a probe into the Saudi air strikes.
READ MORE: HRW brands Saudi-led airstrike 'apparent war crime'
RT: The report calls the strike a war crime - will anybody be held accountable, do you think?
Ahmed Benchemsi: It's called an apparent war crime because it's still pending an investigation but it has all the appearances of a war crime. Our team from HRW was there on the ground about one day and a half after the attack and we were able to confirm independently that there were at least 65 victims in this attack, including 10 children, more than 40 people were wounded, many of them in a critical condition including an 11-year-old girl. Yes, this was an attack against a residential compound of a factory, an electrical plant. The residential compound was just the people who were living there, were just workers, engineers, technicians, people who have absolutely no relation with any armed part of any conflict, and yet they were targeted by the air strikes. So it has all the appearances of a war crime.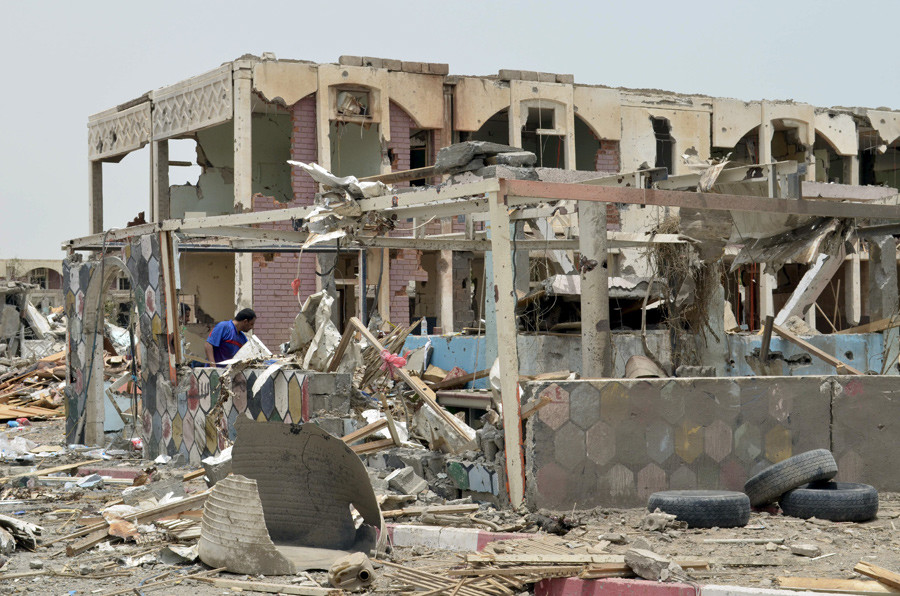 RT: This is hardly the first time an international organization has drawn attention to civilian deaths caused by Saudi-led airstrikes in Yemen. Will Riyadh ever be moved to change its approach?
AB: It's not for us to answer this question actually, you should ask them. However, under the rules of war any part that is in an armed conflict must investigate any allegation of a war crime and the Saudis should investigate that. If they don't, we at the HRW are calling the UN to do it and specifically the Human Rights Council of the UN. So there should be an investigation, that's what we are calling for.
RT: How effective are the coalition airstrikes on Yemen proving?
AB: I don't know if we can talk about effectiveness but when it comes to civilian casualties there is a pretty horrific record. It's not for us to speak about military strategies or military effectiveness. What we do is human rights monitoring and when it comes to the human rights record and civilian casualty record it's been horrific so far. Since the airstrikes started we have more than 1,600 civilian deaths and the number is according to the UN Office of the High Commissioner for Human Rights. That's an appalling record as far as we are concerned and as far as human rights monitoring is concerned.
RT: Is the humanitarian situation going to improve in war-torn Yemen any time soon?
AB: We can only hope so. What is certain is that human rights groups will continue monitoring the conflict and raising alarms whenever a horrific incident like this happens. As for this compound what we observed is that it's not something that can be considered a mistake or a target that was confused with another target. It's nine bombs that struck a civilian residence one after the other with an interval of a few minutes between each so it was apparently intended to hit that objective and not another one. That's why we call it an apparent war crime and that's why we call for an immediate investigation about this incident.
The statements, views and opinions expressed in this column are solely those of the author and do not necessarily represent those of RT.
LISTEN MORE: