'UK exaggerates Russian threat to boost defense budget'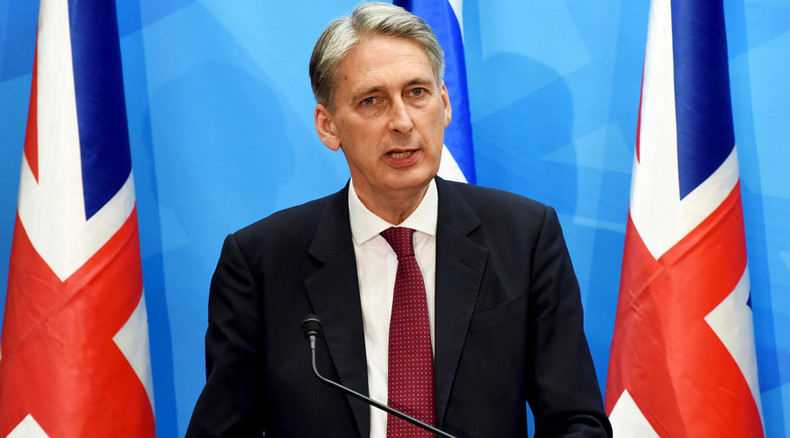 The British government exaggerates the threat from Russia to defend the UK defense budget, Martin McCauley, Russia expert at the University of London told RT. That boosts the chances of the defense budget staying the same, or not being cut much, he added.
British Foreign Secretary Philip Hammond has outlined what he takes to be the two biggest threats to the country's security - Islamic State and Russia.
RT: Is the British foreign secretary right to bunch Russia and Islamic State together as comparable threats?
Martin McCauley: No, that is an exaggeration because Russia is nothing like the military threat that IS is. IS is really terrorism, therefore, potentially a threat in Britain today, where Russia is not. But of course ... from the American point of view if you look at the 2015 National Strategy of the US they put Russia also at the very top, with Iran-two, North Korea- three, and China- four. They say the reason for Russia being at the top is it has a potential, because it has a nuclear potential to destroy the US. It is the only country on the planet which could wipe out the US. Therefore they put Russia at the very, very top.
READ MORE: 'Cumbersome' democracy gets in the way of war with Russia & ISIS, says Hammond
Philip Hammond is basically saying the same thing: Russia has a potential to wipe out Britain, because Britain would have no response to the incoming nuclear missiles; the Russian military is much bigger than the British armed forces, and so on. So he's putting it there only as a potential threat, it's not a real threat... He's got a very difficult row to hoe because the Chancellor [George Osborne] wants every department to cut their budgets, and he wants to defend the defense budget. And the way you defend the defense budget is by saying: "There is a threat out there- it is a big bad bear out there on the horizon, we must arm ourselves, and be prepared to fight him if he comes our way." Therefore, you exaggerate the threat coming from Russia, so is to boost your chances of your military budget staying the same, or not being cut very much.
RT: So rather than being clumsy rhetoric in lumping Russia and Islamic State together, this is a deliberate ploy, this is political posturing...
PH: This is political posturing because everyone knows that Russia is not going to launch an attack on Britain. It only has a potential. But Islamic State is much more of a threat, because you have young jihadists leaving Britain and going to fight in Syria, Iraq and so on. And there is a potential for IS activities in Britain. It is more than a potential threat, it is a real threat.
The statements, views and opinions expressed in this column are solely those of the author and do not necessarily represent those of RT.