Afghanistan-Taliban talks: 'Terrorists or not, labels less important than stopping war'
The only way to bring the war in Afghanistan to an end is some form of negotiation that will let the Afghan government and the Taliban work out something that benefits the Afghan people, says Peter Mark van Buren, US Foreign Service veteran and author.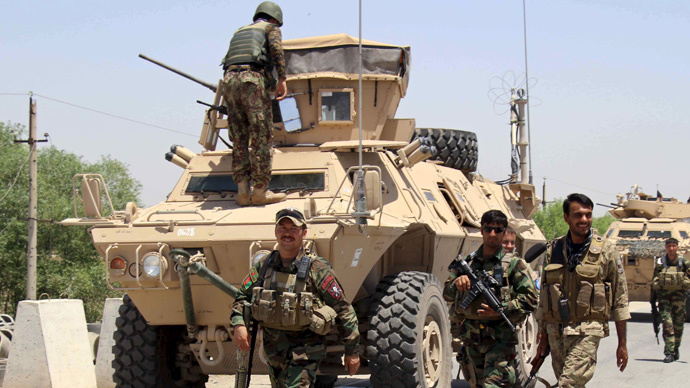 Peace talks between Afghan officials and the Taliban are expected to start again after the Islamic holy month of Ramadan ends, after holding their first official meeting last Tuesday. The historic negotiations are taking place after more than a decade of internal conflict. Washington and Beijing have welcomed the Taliban peace talks and sent observers to the meeting.
RT:Why is the Afghan government negotiating with Taliban terrorists in the first place?
Peter Mark van Buren: As a diplomat, or a former diplomat, I think it's critical that people do talk. Look, this war has gone on for fourteen years between the US, the Taliban, the Pakistanis, the Afghans - the whole gang. There has got to be a way to bring it to a conclusion, and since the US has failed militarily to bring it to a conclusion, really the only answer now is some form of negotiation. Terrorist or not, the labels are less important than the idea of stopping this war.
RT:The talks in Pakistan were said to have been very constructive, with negotiators reportedly even hugging each other afterwards. Can this diplomacy really bring peace to Afghanistan?
PB: I think the word "peace" is a little ambitious at this point of time. I prefer the word "resolution". We are going to have a hard time saying this is a war that was won, or a war that settled something or concluded in some way either positive or really negative. The war is going to go on, just in a different fashion. But I think what we need now is to speak of resolution, a way for the US to disengage, a way for the Afghan government and the Afghans in the Taliban to talk to one another and try to work something out that will benefit the Afghan people.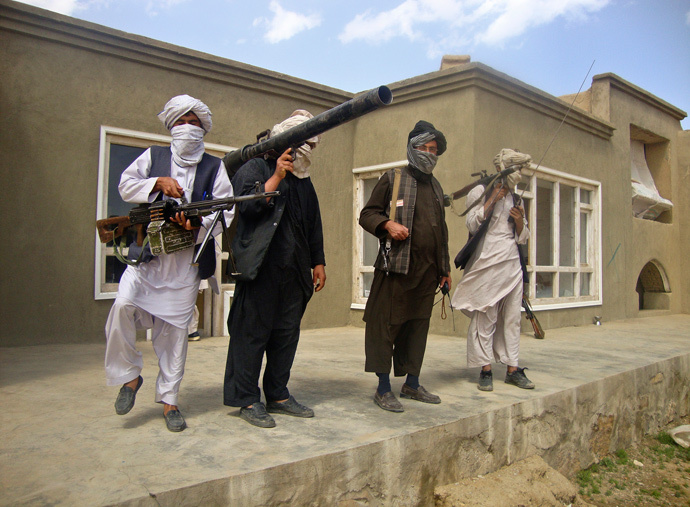 RT:US-led occupation forces ran the show in Afghanistan for 13 years. Were they even trying to make peace with the Taliban?
PB: It's a good question and one that I think people like you and people like me have been asking for all these years. We're going to have to take a deep breath and say that it's good that the negotiations have started, even though history would judge poorly the fact that it took all these years and all these deaths to get us to this point.
RT:What about a military solution here? Has the US finally understood it's not going to work?
PB: It took Washington a good part of those years to realize there is no military solution, but I'm sad to say it took Washington even more time to understand that it was going to have to negotiate with the people who are on the battlefield. I think that mindset of having to negotiate with "the enemy" was really a harder victory to achieve in Washington than the idea that the military solution wasn't going to work.
RT:Could talks with the militants have started sooner?
PB: Absolutely. They could have started much sooner, they could have started back in 2001. The US initial push into Afghanistan was actually very successful. The Taliban was driven out of all the major cities, they were driven up into the mountains, into the caves, into hiding and at that point of time I think there was in fact a negotiated political solution that might have avoided all the years of war. There were points no doubt along the way when some type of negotiations may have been possible. That's all water under the bridge; it's blood on everyone's hands but again we are going to take a deep breath and say "Thank goodness, we finally got to the point where we are sitting down at a table rather than facing off across the battlefield."
READ MORE: ISIS leader in Afghanistan, Pakistan killed in drone strike – Afghan official
RT:There's also the threat posed by Islamic State in the region. There are reports that the group's leader for Afghanistan and Pakistan has been killed in a US drone strike. The terrorist organization has said it wants to expand in the area. Who's there to stop them?
PB: Islamic State has something to do with it, but perhaps in a different way. Certainly no one wants to see IS entering the conflict in Afghanistan. More people with more guns are not going to make anything better. But I suspect part of the motivation is to allow the US to focus more on IS in Iraq, in Syria and other parts. The Afghan war is over; everyone knows that, it's a matter of figuring out the right way to bring America's role to some form of resolution.
RT:Could IS be possibly welcomed in Afghanistan?
PB: IS has the potential to establish a foothold there. Keep in mind Afghanistan shares a huge border with Pakistan with Iran with all sorts of places, infiltration is not going to be physically a very difficult thing, and the Taliban have often welcomed outside help in their struggle. But at the end of the day I don't think the Taliban have mush interest in sharing power with IS, I don't think the Taliban would have much tolerance for IS setting up any kind of permanent shelter there and I don't think the Taliban at this point see themselves wanting to give away their successes against the US by giving America yet another reason to kick the war in Afghanistan up a notch. I suspect IS's welcome in Afghanistan would be relatively short, if at all.
The statements, views and opinions expressed in this column are solely those of the author and do not necessarily represent those of RT.
You can share this story on social media: