NSA data gathering too big to be efficient: 'Like having to drink ten liters of water at once'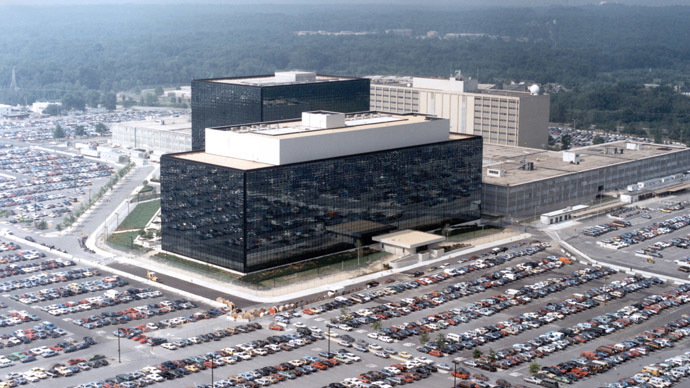 Bulk data collection has a very limited use and the US intelligence agencies' problem is that they are gathering too much information to be able to use it effective, says former CIA and State Department official Larry Johnson.
The US Foreign Intelligence Surveillance Court ruled that the bulk collection of American citizen's data could be resumed. Earlier the court passed a bill which ended bulk collections of telephone metadata - the Freedom Act – which also assumed a six month transition period to let the NSA move to the new rules.
RT:It's been just a month since the Patriot Act expired, ending bulk data collection. What is behind this ruling, do you think?
Larry Johnson: I think it's merely a technicality; the judge's ruling and I believe that the law, the Freedom Act, that was passed would allow a six month period for the bulk data collection to continue while the NSA came up with an alternative to the bulk collection. So it was viewed as a stopgap measure.
RT:Is there any evidence that bulk data collection has improved national security in the US?
READ MORE: License to snoop: Court revives NSA spy program through December
LJ: Not really. I think in the aftermath of an attack like what happened on 9/11 2001 the government wants to do something to pretend, to reassure the public that it's doing everything it can whether it's actually useful or not. In my experience the bulk data collection has some very limited use and the problem for the US intelligence agency is they are gathering so much information they have too much to have an effective use of it. It's like having ten liters of water and have to drink it all at once. It's much easier to drink half a liter of water than ten in one sitting.
RT:Does this contradict the Freedom Act which seemingly does not permit bulk data collection?
LJ: There is apparently a clause in the Freedom Act that allows for this interim period for the intelligence agencies to come up with an alternative and it was pegged at a six month period. But I do think that we have seen at least a bit of a turn in the US where there is a growing majority willing to impose limits on what the government can do for collecting this information. And I welcome that.
RT:What are the chances of NSA continuing the data collection after this six-month period?
LJ: They are going to try to do so; I have no doubt about that. The ruling boils down to whether the executive, the President, the courts and the Congress will try to impose any kind of restrictions, limitations or hold anyone accountable. Regrettably up to this point that has not been the case. People have been able to basically violate the Constitution with no consequences imposed upon them.
The statements, views and opinions expressed in this column are solely those of the author and do not necessarily represent those of RT.