1 in 46 million: Vanechka has one of the rarest immune deficiencies on Earth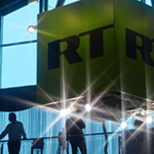 RT has been running charity programs aimed at helping disadvantaged children and other people in need. For the past 10 years we have been friends with two orphanages and took part in many charitable initiatives. We are happy to share our experience in charity work and the amazing stories of people we met on this path.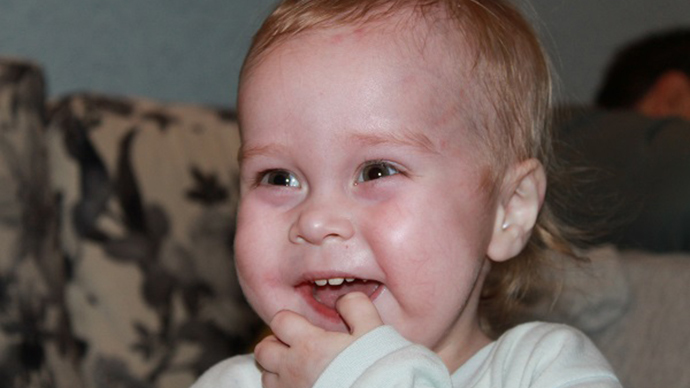 Once you commit to helping children in need, you stop seeing children as "yours" and "other children." The fate of every single kid in desperate need of help becomes your problem, your task, and your mission.
Our friends from the Help A Child.RU charity foundation are the most devoted guardian angels for many children that have no other hope. They come from poor families that cannot afford the medical bills for treating rare diseases affecting their children. But as long as there is a cure, there is hope. Money is just a means of fighting the illness, and often the only means to help. Now the foundation is raising funds to help little Vanechka from Ukraine – the sweetest little boy with one of the rarest immune deficiency conditions on Earth.
IPEX syndrome – immunodysregulation polyendocrinopathy enteropathy X-linked syndrome – is the attack from the body's own immune system against the body's organs and tissues. It is caused by a dysfunction of the FOXP3 gene responsible for binding specific regions of DNA and controlling particular genes' activity, those regulating the work of the immune system. It happens solely in X-chromosomes, and it affects mostly men who genetically have only one X-chromosome (for women to contract the condition both X-chromosomes must be infected, and it happen extremely seldom). Symptoms of the decease vary – mostly it causes skin inflammation, nail dystrophy, alopecia (loss of all hair), food allergies, and severe enlargement of the secondary lymphoid organs. So far only about 150 instances of IPEX syndrome have been recorded. And since the condition is so rare it is quite hard to diagnose, and no clinical tests to evaluate FOXP3 function are now available.
Meet little Vanechka from Zhitomir, Ukraine. By the age of two years and five months he had been hospitalized 15 times, had one surgery and had narcosis to go through his tests 14 times. His weight is barely 8 kilos (17.5 lbs). In his short life he spent more time in an IC unit than in his mother's arms. Over two years he was traveling from hospital to hospital where no one could diagnose his illness, and multiple other co-occurring dseases were treated with heavy medication as separate conditions. Only after the family found the means to pay for a clinic in Israel was IPEX syndrome confirmed.
So far the only treatment found for this immune disorder is a bone marrow transplant, a difficult and expensive procedure. The Help A Child.RU foundation has started a fundraiser to help save this charming little boy: $203,194 is needed to pay for the surgery and post-op treatment. You can help by donating on this page.
Tina Berezhnaya, RT charities coordinator
The statements, views and opinions expressed in this column are solely those of the author and do not necessarily represent those of RT.