Could Israel use dirty bombs?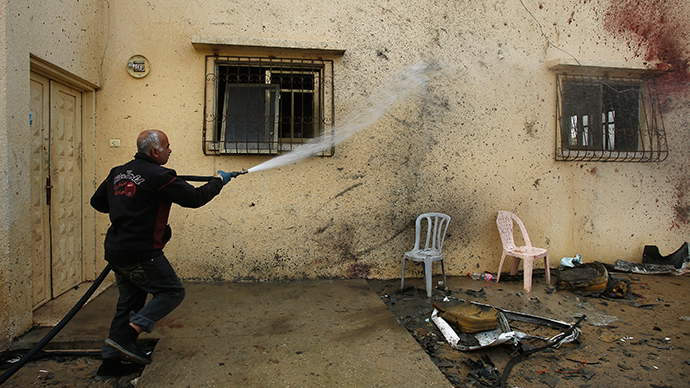 Israeli Middle East commentator Meir Javedanfar and political scientist Kaveh Afrasiabi shared their strongly differing opinions on the latest report in the Israeli newspaper Haaretz.
According to the article there are fears that Israel has been testing radioactive 'dirty bombs.' These kinds of weapon are intended to contaminate large areas with radiation, and can potentially have a long-lasting impact on the hit zone.
RT:The report claims Israel has dirty bombs for defense purposes only. Might this include preemptive strikes against countries like Iran?
READ MORE: Israel tests 'dirty' bombs in fear of enemy attacks – report
Meir Javedanfar: Of course the state of Israel has never ever threatened to use any such weapons, Israel doesn't even admit to having nuclear capabilities; it is something that has been reported only by foreign organizations. All that we understand is that the chances of Israel using such a weapon are almost zero. Israel's alleged nuclear program is for defensive purposes only...
We [Israelis] are very worried if ISIS one day gets their hands on a dirty weapon they would use it against us, make no mistake. I think it's very logical to be prepared for such a scenario.
It doesn't matter if you're Jew or Muslim; it doesn't matter if you're Sunni or Shia - this is an organization which would use such a weapon. You can't use such a weapon back against them because ISIS leaders don't care about their own population. So the least you can do is to be prepared.
RT:Do you think these allegations are correct? Do you think Israel is testing dirty bombs?
MJ: All I have is the same report that you're reading from. If that report is true, Israel would only do this for defensive purposes, because if they do offensive testing of dirty bombs right now, it would carry a very high price for the state of Israel because right now we're trying to convince Iran to stop its nuclear program. For Israel to go and test such weapons for offensive purposes it would be very counterproductive and very expensive... At the same time this is not about Iran, this is much more about ISIS; this is much more about Jihadi organizations.
RT:Israel is one of the staunchest critics of Iran's nuclear program. Isn't that a little hypocritical, if it really is secretly testing dirty bombs?
MJ: ...The enemy in question is probably going to be the Jihadi organizations. Even in Israel we don't think that Israel would use such weapons.
One of the reasons [there is ] this belief why the Americans invaded Afghanistan in 2001 after the September 11 attacks was because it is believed that [Osama] bin Laden was developing biological weapons; he was working on it, or he had plans to work on it. And this was something that they had to stop. And I think that is something that the states of Israel, Russia - and even Iran - have in common- all of us have to be prepared for the day if somebody like ISIS gets its hands on a dirty weapon, we could all be victims.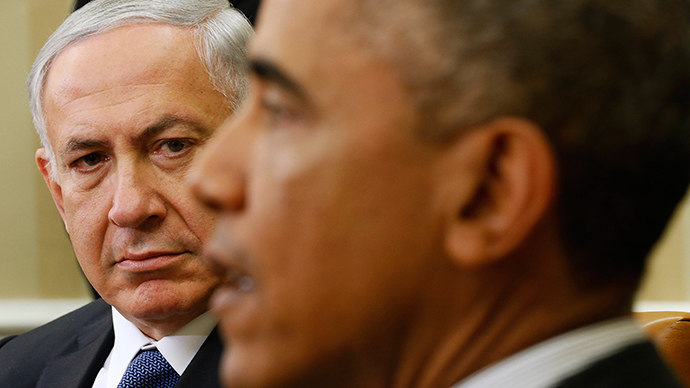 RT:There is a danger of arms escalation in region. If that is proved that Israel is experimenting with these dirty bombs, some countries might want to do the same thing, mightn't they?
MJ: It really depends on what you use it for.... This was not aimed at any of our neighbors, we were not threatening anybody, we are not calling for anybody's elimination, as the Iranian regime is doing to us. But you have to be realistic, this is not simulation.
RT:If this news is proved how, do you think it is going to go down in Iran?
MJ: I think this is something that Iran and Israel have in common: We are both potential victims of ISIS. ISIS is an extremist Sunni organization; so-called Sunni, I'm not sure they are real Sunnis; they are against Shia. When they take over Shia areas they are looting, they are burning, they are massacring and ethnic-cleansing Shia. Once they are finished with the Shias, the way they see it, the next target is the Jews... Both of us have to be prepared for the doomsday scenario... that if one day [ISIS] gets its hands on a chemical or biological weapon, first Iran would be the target, and then the state of Israel.
Kaveh Afrasiabi, political scientist, doesn't agree with Meir Javedanfar's viewpoint that the chances of Israel using dirty bombs "are almost zero."
RT:The dirty bombs are reportedly intended for defense purposes only. Israel has the right to defend itself, doesn't it?
Kaveh Afrasiabi: Well, so do all the other nations. I respectfully disagree with [Mr. Javedanfar] because you can't find any nuclear weapons state that publically states that its weapons are for offensive purposes, everybody says it is for defensive. So if Israel detonated these dirty nuclear bombs, it's in violation of its own commitments and the comprehensive test treaty, which it is a signatory, although it hasn't ratified. And I think it is a trial for a bigger test, and Israel is waiting to see the reaction by the international community to see if there is any will to stand up to it, and unfortunately there hasn't been any. We saw that the US recently blocked the Middle East summit on nuclear disarmament - WMD-free in the Middle East - to appease Israel. A month later we hear this news that Israel has detonated not one or two, but 20 bombs. And I really question the timing of it coming on the verge of the deadline for the nuclear talks in Iran. One wonders if it's part of ferocious Israeli propaganda effort to torpedo those talks.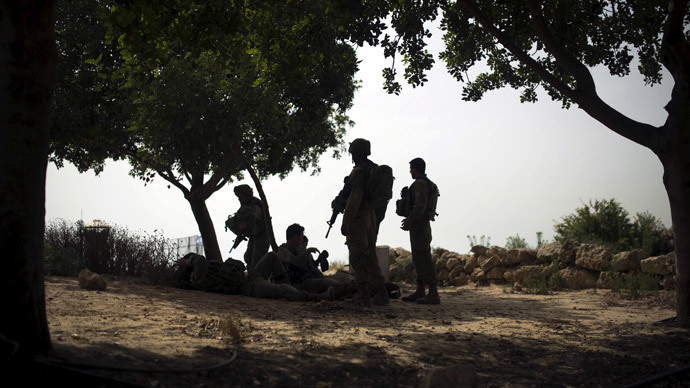 RT:Do you think this test poses any real threat to Israel's perceived enemies in the region?
KA: Of course, if Israel has tested these nuclear bombs, and has the capability to deliver them, as we all know they do, then that poses a clear and present danger to its Arab neighbors and beyond. And I really believe that Israel poses a nuclear threat to Iran and its allies in the region.
RT:If those weapons were being tested in Iran we would probably know what the international reaction would be. What do you expect the international reaction to be to Israel?
KA: This reflects the tremendous double standard that is operative in the international community that consistently turns a blind eye to Israel's nuclear status and its refusal to allow the slightest inspection of its nuclear facilities. A part of that hypocrisy was demonstrated by the head of the UN's Atomic Agency, Mr. [Yukiya] Amano, who about a year and half ago praised Israel's nuclear air force instead of pressuring them to open up these facilities.
I really think that the time has come to stop Israel with kid gloves and put it into an exceptional bracket above international law, above proliferation concerns, and so on. At the time when Iran, which is a party to the non-proliferation treaty, has allowed the most extensive inspection of civilian nuclear facilities is under international sanctions and all the related pressures, and even military threat.
So the time has come to stop this hypocritical double standard on the part of the international community, and especially the Western states led by the US, which is the main defender and protector of Israel and its nuclear status.
The statements, views and opinions expressed in this column are solely those of the author and do not necessarily represent those of RT.