China: Silk roads and open seas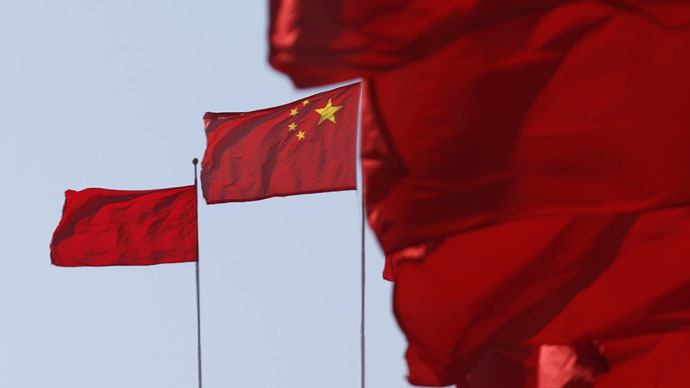 Beijing's disclosure earlier this week of its latest military white paper, outlining a new doctrine moving beyond offshore defense to "open seas" defense, predictably rattled every exceptionalist's skull and bone.
Almost simultaneously, in Guangzhou, the annual Stockholm China Forum, hosted by the German Marshall Fund and the Shanghai Institute for International Studies, was mired in deep thought examining the vast Eurasian integration project known in China as "One Road, One Belt".
What is also known as the New Silk Road project – displaying all the romantic connotations of a remix of a golden era – is not only about new roads, high-speed railways, pipelines and fiber optics, but also about a naval network from East Asia all the way to the Middle East and Europe.
So Chinese maritime expansion in the "open seas" – from the South China Sea to the Western Pacific and the Indian Ocean - had to be intimately tied to protection of the Maritime Silk Road.
Got deal, will travel
As the maddeningly complex One Road, One Belt network takes form, not a week passes without China clinching pipeline/power station/fiber optic/ manufacturing plant deals to accelerate Eurasian integration – from Pakistan to the Central Asian "stans", and including everything from a road/railway linking Western China to the Arabian Sea to naval hubs on the way to the Horn of Africa.
The business logic behind this flurry of infrastructure deals is sound: to absorb China's enormous excess industrial capacity. This process is of course enmeshed with Beijing's complex energy strategy, whose main mantra is the famous "escape from Malacca"; to obtain a maximum of oil and gas bypassing waters patrolled by the US.
As Beijing "goes West" – the natural consequence of an official policy launched in 1999, but at the time mostly concerning Xinjiang – it becomes increasingly more open to the world. Just check the array of East and West nations that joined the Chinese-led Asian Infrastructure Investment Bank (AIIB).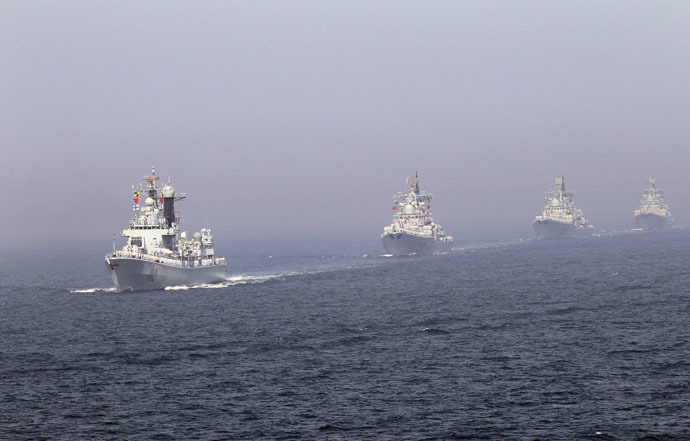 Close cooperation between BRICS members China and India will be absolutely key for the success of Eurasia integration. It's already happening via the BRICS bank - the New Development Bank - that will be based in Shanghai and headed by an Indian banker. It's not by accident that India is also a founding member of the AIIB.
AIIB's first president will be Jin Liqun, a former deputy finance minister and former vice-president of the Japanese/American-led Asian Development Bank (ADB). Complaints by the usual suspects that AIIB will be a secret Chinese club are nonsense; the board making decisions includes several developed and developing world powers.
Across Eurasia, AIIB is bound to be the place to go. No wonder the Japanese, feeling excluded, were forced to raise the bar, announcing Tokyo is willing to commit a whopping $110 billion to finance infrastructure projects across Asia until 2020. The talk of the town – actually many mega-towns - across Asia is now all about the "infrastructure wars".
Dreaming of going West
It's fascinating to remember that what I called the Go West Young Han story of China's expanding its trade/commercial clout actually started back in 1999. The first stage was a wave of factories moving from Guangdong province to the inward provinces. After a few years, in the Guangdong Triangle Area – which is now much wealthier than many an industrialized nation - product life-cycle timeline entrepreneurs embarked on frantic technology acceleration. Within the megalopolis of Shenzhen, the authorities actually push lower tech companies to move out of the downtown core area.
In terms of container ports, of the top 10 largest global ports no less than seven are based in China. That's a graphic indication of China's overwhelming predominance in maritime trade.
In terms of management, the 125 plan – that is, the 12th Chinese 5-year plan – expires in 2015. Few in the West know that most of the goals encompassing the seven technology areas China wanted to be leading have been achieved and in some cases even superseded. That technology leap explains why China can now build infrastructure networks that previously were considered almost impossible.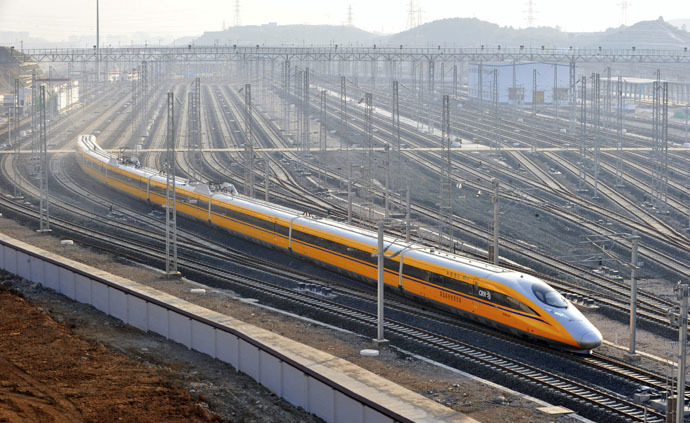 The next five-year plan is bound to be even more ambitious. It will focus, among other items, on Beijing's drive to build a wave of huge new cities, a by-product of China's restructuring of its economic model.
The China Dream, a new book by Professor General Liu Mingfu - a top military analyst - offers the Big Picture as China's infrastructure drive across Eurasia gathers pace. A clash with the US is all but inevitable.
The Pentagon's non-stop rumblings about the South China Sea are just the tip of the (lethal) iceberg; after all Washington considers it an American lake.
Li, as well as other leading Chinese analysts, would like to think Washington eventually finds a modus vivendi with the emerging superpower – as in relinquishing sovereignty, much as the British Empire did to the United States in the early 20th century.
That's not going to happen. For the foreseeable future, according to the Obama administration's own "pivoting to Asia", announced in 2011 at the Pentagon, it will be hardcore containment. That might work only if BRICS member India is totally on board. And that's quite unlikely.
In the meantime, Washington will continue to be submerged by this type of paranoid analytics, perpetrated by a former strategic adviser to the top US/NATO commander in Afghanistan.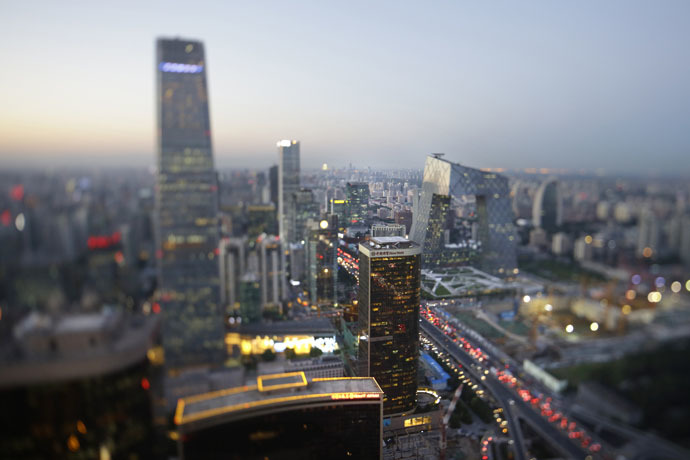 Check that sphere
The crucial point, already absorbed by the overwhelming majority of the Global South, is that China's One Belt, One Road strategy is all about trade/commerce/"win-win" business; nothing remotely similar to the Empire of Bases, the never-ending "war on terra", "kill lists", and bombing recalcitrant nations (usually secular Arab republics) into "democracy."
The immensely ambitious One Belt, One Road project, coupled with the Chinese Navy protecting its national interests in the "open seas", fit into President Xi Jinping's Chinese Dream in terms of a business master plan. The best way to build a "moderately prosperous society" is by building modern infrastructure internally and by reaching out to the world externally.
Once again, China will be exporting its massive surplus industrial capacity, will keep diversifying its energy sources and will extend its commercial influence from Central Asia all the way to Europe via Iran, Turkey and Greece.
China has the funds to solve one of India's absolutely intractable problems - the rebuilding of its creaky infrastructure. The optimal scenario sees these two BRICS nations involved in deal after (infrastructure) deal, side by side with BRICS member Russia and "rehabilitated by the West" Iran. This means everything revolving around the New Silk Road(s) directly affecting no less than one-third of the world's population. Talk about a "sphere of influence."
There has been many a rumbling in Washington, ruling no one is entitled to a "sphere of influence" – except the US, of course. And yet Beijing's economic, financial, diplomatic and geopolitical drive to unite Eurasia is the ultimate bid for a global sphere of influence. Against it, the usual Western, Roman-based Divide et Impera tactic may finally not work.
MORE:
The statements, views and opinions expressed in this column are solely those of the author and do not necessarily represent those of RT.
The statements, views and opinions expressed in this column are solely those of the author and do not necessarily represent those of RT.
You can share this story on social media: