​Ireland can't declare 'neutrality' as US military aircraft land at Shannon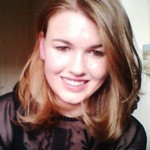 Danielle Ryan is an Irish freelance writer based in Dublin. Her work has appeared in Salon, The Nation, Rethinking Russia, teleSUR, RBTH, The Calvert Journal and others. Follow her on Twitter @DanielleRyanJ
Published time: 28 May, 2015 14:44
Edited time: 16 Nov, 2015 12:49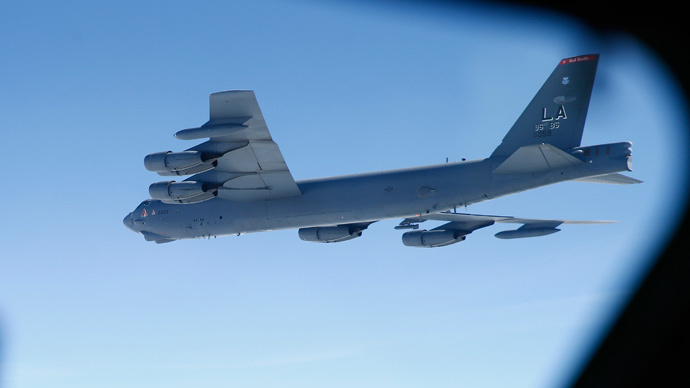 Ireland declares itself a neutral state. At least that's how it presents itself to the world. So why then have over 2 million US soldiers since 2001 passed through the country, potentially carrying weapons and munitions?
This policy of Irish 'neutrality' has traditionally been highly valued by Irish society. A poll conducted by the Peace and Neutrality Alliance in 2013 found that 78 percent of Irish people supported the government's policy of neutrality.
Yet, how does that explain the 2.5 million American troops that reportedly passed through Shannon Airport on Ireland's West coast between 2001 and 2014? And how exactly does the Irish government get away with maintaining its so-called policy of neutrality, while at the same time facilitating US military aircraft on their way to war zones?
It's an interesting story and the answer lies in the legal murkiness of Ireland's neutral status; a murkiness which one could confidently suggest is intentional.
Ireland's neutrality is a long-standing tradition, but the policy has not been enshrined in the country's constitution. This gives the government significant elbow room to bend the meaning of the word and to come up with its own definitions and 'interpretations' of what it means in practice. The considerable semantic gymnastics at play here have only one purpose: To facilitate the US military's use of Irish airspace and Shannon Airport.
Defining 'participation'
In 2003, retired Irish army officer Edward Horgan sued the government for its decision to allow Shannon Airport to be used by US military aircraft involved in the Iraq war. Horgan's case was partly built on what he claimed were breaches of Article 28.3 of the Irish constitution, which states: "War shall not be declared and the State shall not participate in any war save with the assent of Dáil Éireann [parliament]."
What constitutes "participation" in war therefore became the subject of contentious debate.
While the judge in the case ruled against Horgan, arguing that the definition of "participate" was something to be determined by parliament, he also argued, perhaps more significantly, that given Ireland's declared status of neutrality, the government was in fact breaching international neutrality laws. In particular, Article 2 of the Hague Convention.
He said the court held that there was an "identifiable rule of customary law in relation to the status of neutrality where under a neutral state may not permit the movement of large numbers of troops or munitions of one belligerent State through its territory en route to a theatre of war with another."
Given that judicial opinion, the consensus among members of government who oppose the use of Shannon by the US military is that the Irish government's 'interpretation' of neutrality is not one that is compatible with international law.
Semi-neutrality?
So what specifically is the Irish government's understanding of neutrality? Put simply, it believes that allowing military aircraft to land and refuel on its soil en route to war does not amount to facilitation of or participation in war and is therefore not a problem. According to the state, aircraft that land at Shannon must be unarmed, carry no weapons, ammunition or explosives and the flights in question must not form part of any military exercises or operations.
But that's where it gets really interesting.
Parliamentary inquiries have revealed that between 2008 and 2014, approximately 13,000 US military aircraft passed through Irish airspace, of which about 2,000 landed for refueling at Shannon. During the same period, a further 12,000 chartered aircraft - many of which potentially carried US troops - flew through Irish airspace. It is estimated that of these about 4,000 landed at Shannon. Those figures do not include any American aircraft that may have had their transponders switched off. One estimate puts the total number of US military aircraft flying through Irish airspace between 2001 and 2015 at more than 50,000.
Is it conceivable that not a single one of those flights carried ammunition, weapons or formed part of military exercises? Maybe. But there are plenty of people who don't believe it — and with good reason.
The search for proof
In July 2014, two independent members of the opposition, Deputy Clare Daly and Deputy Mick Wallace, were arrested at Shannon Airport for attempting to board and search two US military aircraft parked on the tarmac. They were approaching a Hercules C130 transport aircraft and were noticed by Irish Defense Forces guarding the plane. The pair was subsequently convicted on charges of breaching airport by-laws and fined €2,000 each.
TDs Clare Daly and Mick Wallace speaking in Galway about Irish complicity in war at #ShannonAirport. pic.twitter.com/SwkgdbCY48

— Shannonwatch (@shannonwatch) February 16, 2015
But why go to such extreme measures? Certainly it was obvious they would be arrested.
"It was a sort of last resort," Daly said. "We had spent three and a half years chasing the four ministries: Defense, Foreign Affairs, Transport and Justice for accountability in terms of what was going on."
Daly and Wallace have regularly called on the Irish government to have the planes searched at Shannon. But the government has repeatedly refused to conduct searches, arguing that "trust" and "diplomatic assurances" by the US government are good enough.
"They are purposely turning a blind eye. They don't want to search [the planes] because they know what they will find and then the game will be up," Daly said.
Daly, Wallace and campaign groups like Shannonwatch completely reject the notion that neutrality is a policy that can be maintained with half measures. "You're either neutral or you're not," she said. "It's not just non-participation, it's also not favoring one side. Under international rules of neutrality we have a duty to not facilitate belligerents on their way to war."
Wallace recently introduced a bill which would enshrine Ireland's neutrality into its constitution, but given that such a constitutional amendment would open the government up to even more serious legal challenges, there is little appetite to take the proposal seriously.
Wikileaks, rendition and torture
Shannonwatch, the organization which closely monitors all US military activity at Shannon, has presented reams of evidence to the government, which it says supports its contention that US officials are lying about the flights landing on Irish territory.
But aside from transporting troops — and potentially weapons — through the airport, there's an even more sinister claim that planes carrying out so-called extraordinary rendition operations are using Shannon. And there's significant evidence to suggest that may be the case.
Flying the flag of peace at Shannon Airport, as Gardai block access for peace campaigners #USMilitaryOutOfShannonpic.twitter.com/wTLVlg1n6K

— Shannonwatch (@shannonwatch) May 11, 2015
A Wikileaks cable from 2004 reveals that then Prime Minister Bertie Ahern took his concerns about rendition flights to a meeting with the US ambassador, US Senator John McCain and US Senator Lindsey Graham. Ahern told the officials that the use of Shannon was "beginning to worry people" and asked for confirmation that the US was not using the airport as a transit point for prisoners. Betraying his public confidence, the Wikileaks cable describes Ahern asking the ambassador: "Am I all right on this?"
It doesn't sound like a question one would need to ask if they were fully confident of the answer.
The CIA torture report released by the US Senate intelligence Committee last December is another cause for concern. John Lannon of Shannonwatch said it was "very likely" that prisoners who were tortured were transported through Shannon, precisely because the oversight there is so lax.
One man in particular, Ramzi bin al-Shibh, who was moved between Afghanistan and Morocco in 2002, was tortured for five months. The plane used to transport him landed for refueling at Shannon on its way back to the United States. This alone, Lannon says, makes Ireland complicit in torture.
Another Wikileaks cable reveals that ministers were at one time so suspicious that Shannon was being used for rendition flights that government lawyers were telling them that they were likely to be in violation of the legally binding UN Convention against Torture. And yet, still no searches were carried out and the government continued to rely on "diplomatic assurances" — as it does to this day.
The Irish government, it would appear, is simply content not knowing what is going on. It seems a calculation has been made that it's a safer bet to turn a blind eye and retain some semblance of plausible deniability than to ruffle American feathers by asking inconvenient questions.
Terror threat, media coverage and double standards
It may not always be the safer bet, however.
Shortly after the January attack on Charlie Hebdo magazine in Paris, radical Muslim cleric Anjem Choudary told an Irish radio station that Ireland was a legitimate target for a terror attack specifically because of the US military's use of Shannon.
"You allow the Americans, who are the biggest butchers in the world, to stop at Shannon Airport to refuel and go on to kill people in Muslim countries," he told the station.
The comments received a fair bit of attention in the Irish media, probably due to the dramatic appeal, but they probably should have sparked a real public debate. Unfortunately, it's not entirely surprising that they didn't, given that the Shannon controversy in general has not drawn much serious attention from the largely NATO-friendly Irish media.
The media's lack of interest in Shannon becomes all the more galling when you consider some of the more recent events that have captured its attention. An incident involving a pair of Russian military jets flying near the West coast of Ireland (in international airspace) without their transponders turned on, being one particular incident that caused a ruckus.
"Total double standards," Daly said. "Government deputies who never bat an eyelid over the use of Shannon by the US military were demanding speaking time to raise this appalling [Russian] 'incursion' following the media hype."
Lannon agreed: "I would be fairly sure, although I don't have direct evidence of it, that all of the US military planes that have come through Irish airspace didn't have their transponders switched on —it's absolutely hypocritical of them to question what the Russian planes were doing while not questioning what those US planes were doing."
Given Choudary's comments, and indeed the fact that it has been established that Ireland is in violation of customary neutrality laws, it is no longer enough for the government to simply act like Shannon is a minor irritation. Likewise, the media have a responsibility to treat this issue with the seriousness and thoroughness it deserves.
If that long overdue debate is had, the Irish government will ultimately be forced to make a decision: enshrine neutrality in domestic law, or give up the act. You can't have it both ways.
The statements, views and opinions expressed in this column are solely those of the author and do not necessarily represent those of RT.