'Shaker Aamer lost 13 years in Guantanamo Bay!' British MPs lobby US for his release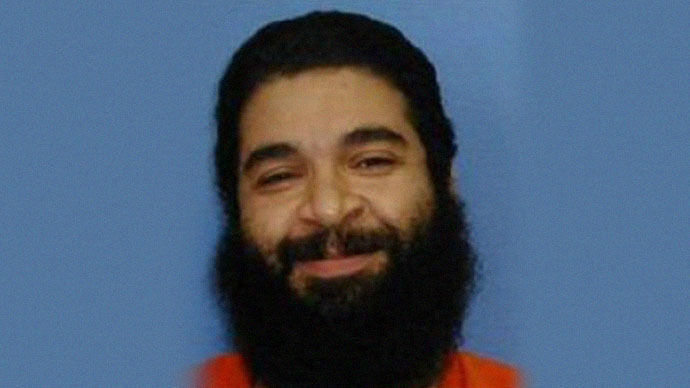 All political parties in the UK – regardless of their opinion on other matters – believe that Shaker Aamer, who has languished in Guantanamo Bay for 13 years, must be released, Jeremy Corbyn, British Labour MP, told RT.
Aamer, a father of 4, is a Saudi citizen and UK resident who has been held in Guantanamo Bay since 2002 without any formal charge, trial and appropriate explanation. He was suspected of having terrorist links. A delegation of four British MPs, including Jeremy Corbyn, has recently been in Washington DC (May 19-21) in an effort to convince US officials to expedite Aamer's release.
RT:Are you satisfied with the results of your trip to Washington, and how the discussions about Shaker Aamer went?
READ MORE: 'He was never a threat to any country': UK MPs in US to lobby British Gitmo prisoner's release
Jeremy Corbyn: Yes, we had very good meetings with a number of senators including Senator Dianne Feinstein and Senator [John] McCain, as well as Senators [Patrick] Leahy, [Joe] Manchin and [Dick] Durbin, and a very long discussion with the State Department. Essentially our point is that Shaker Aamer has been in prison since 2001, never has been through any judicial process, twice cleared for release by President [George] Bush and later by President [Barack] Obama, and is still in custody. His family are all British nationals; he has never seen his younger son. The British Parliament voted unanimously that he should be allowed to return home, we would support his return home, so we went to the US to make that case.
RT:The US and the UK are allies on many levels. Why do you think it is proving challenging to get Shaker Aamer released, when normally the two countries cooperate quite well in other areas?
JK: That is the crucial question. A number of other people have been cleared for release to different jurisdictions around the world. Fifteen have already been released to the UK - British nationals who were in Guantanamo Bay. His case is that he is a British resident, not a national, his passport is from Saudi Arabia. He has no wish to return to Saudi Arabia.
My question was: does the Saudi Arabian government want him? We were told "apparently not." There is a new process being introduced which will make releases from Guantanamo Bay more difficult – a new bill that is going through the Senate at the present time and the House. We want him to be put in the next group that have to go through what's called a '30-day consultation' process before the president can sign the release order.
This affects ever single one of us, those who have an opinion, those who challenge the government, those fighting... http://t.co/bVGElnX8kE

— Save Shaker Aamer (@SaveShaker) 24 мая 2015
The pressure we put on was that the British Parliament (all parties) unanimously agreed that Shaker Aamer should be allowed to return to Britain. We think that is a very powerful statement. We will follow this up with letters and if necessary further delegations. But we made as strong a case as possible. Four MP's went, two from each of the main two parties in Britain with wildly varying political views on everything else, but absolutely united on the case of Shaker Aamer's right to return to his place of residence - that is Britain.
RT:Since Shaker Aamer never stood trial and was never charged, what is the key reason given to you by Washington to explain why he's still being held?
JK: There won't be any problem with him getting back into the UK. The British government does support the campaign for his release. It has been raised by the Prime Minister [David Cameron] with the president; it has been raised by the Foreign Office with the State Department. There is no shortage of support for Shaker. I can only guess that somebody, somewhere along the line in somebody's security services wants to delay his release. He is one of the few English speaking people that was in Guantanamo Bay. He has been taken part in hunger strikes. It is not surprising that he is angry about his continued detention in Guantanamo Bay since he has never been through any judicial process. He lost 13 years of his life in that particular place and he's never seen his youngest son. I think anybody would be angry in that situation.
He does now have legal representation, legal support. Our visit was organized by Reprieve. We've done a great deal of good work on all these matters. And I just hope that we've managed to persuade sufficiently ranking people in the US political system of the fundamental injustice of his continued detention, and I hope we will get him released.
RT:There have been reports that Shaker Aamer could reveal some very unpleasant things about his stay in Guantanamo. Do you think that could be the reason he is being held all this time?
JK: I think that we've all heard a great deal about the horrors of Guantanamo Bay, the situation there, the conditions there, the treatment of people there, and that his experience - no doubt a very dramatic one - is going to be broadly similar to those of other people that have been released from Guantanamo Bay. So I think it's just a question of putting [on] all the political pressure we can.
The reason we wanted to go and make the case was that the British government had responded to questions in the House saying they supported his release. Maybe some people thought this was just a public stance and they weren't serious about it. I have had meetings with the Foreign Office, we've raised the matter with Prime Minister [David Cameron], we've raised it at every conceivable level. We are very convinced that there is a strong body of opinion in Britain that wants him to come back that is shared across all parties in Parliament. We don't agree on very much else, but we do agree on the case of his return.
No doubt there are elements in the security services on both sides of the Atlantic that would rather people weren't released because they will be able to describe in an articulate and detailed way what life was like in Guantanamo Bay. It's a legal vortex that must be opened up in some way.
RT:What other efforts do you think need to be undertaken to finally bring Mr. Aamer home?
JK: We've had a delegation, we've made the strongest case we could; we have a very strong parliamentary group on it, we are doing report back meetings to colleagues in Parliament on how our delegation went; we are following it up with quite detailed statements to all the senators that we met and to the State Department. If this doesn't work then we'll go back, we'll keep on with this pressure. We are not going to go away; we are not going to give up until Shaker Aamer is home.
The statements, views and opinions expressed in this column are solely those of the author and do not necessarily represent those of RT.