Please don't forget Nepal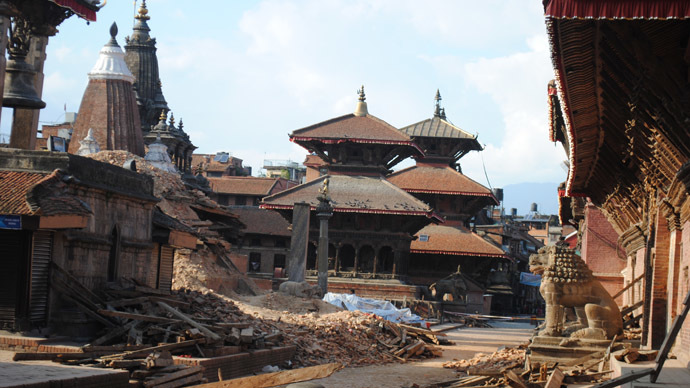 Stark photos, CCTV footage, harrowing headlines; the media brought attention to the earthquake that hit Nepal in April. Initially, journalists and aid began pouring in, but now when the locals need help the most, news coverage and aid has dwindled.
The initial stage of panic and chaos is mostly over. Most people have cremated their relatives; those with homes have moved back.
But the victims who have lost almost everything – their homes and loved ones - cannot figure out where to begin to rebuild a life. Those in remote areas with no access to roads because of landslides suffer more than others. They are still grieving, while trying to get food.
In Sindhupalchowk, the area hit most severely with the highest death toll of over 1,500 people, I met Lal Bahadur Tamang whose wife died, buried under their collapsed home. The one remaining piece of clothing on his body torn as he pulled her out of the rubble, and he trekked down to the market place, around 45 minutes on foot, to buy a t-shirt for 400 rupees (4 dollars) with the remaining cash he had. Tears glistened in his eyes as he spoke about cremating his wife, but he showed no other emotion. Three days after her death, he stood in line for some noodles and rice that we delivered to the village. He needed to survive.
My grieving was different. I lost no family member, but felt empty when I saw the remains of my beautiful city, Kathmandu in front of my eyes. It wasn't until five days passed, that I felt ok about using a smiley face on Twitter or Facebook, and even then I paused. It felt wrong to smile, to like something unrelated to helping victims of the quake on Facebook or even wishing someone a happy birthday.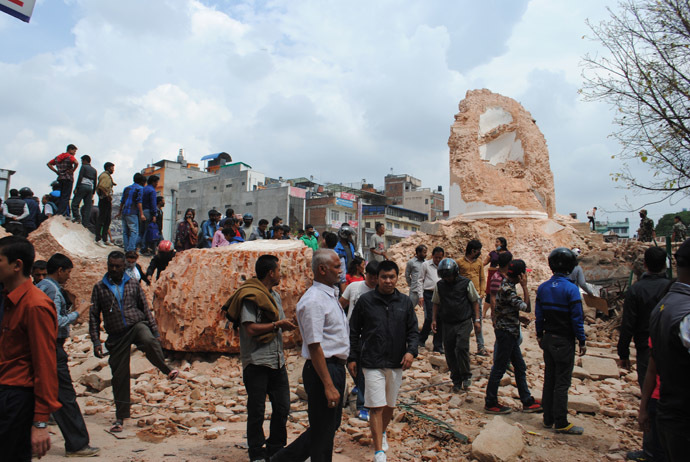 Today it's easier to feel sad. I had tears in my eyes watching a NYT video about the Kathmandu we lost. When I saw they cleared the rubble of our historic site, the Kathmandu Durbar Square, it finally hit me that it was all gone.
Yet I wonder: will the world continue to pay attention to us in another week?
If it weren't for doctors pouring into the country and the emergency efforts of many foreign governments to rescue survivors and remove the dead, an epidemic would have started. If it weren't for all this attention, our government wouldn't be on its toes either. It is already getting a lot of slack for doing nothing but, although late, I have seen the attention scared them and pushed them to take immediate relief measures.
I'm finally sleeping on the second floor of my house. I was sleeping outdoors on the lawn, sometimes in the car, and when it rained, the first floor of the house with the front door wide open. Our doors are still left open, in case another aftershock follows and we need to run.
The makeshift shelters and tents in fields and parks around Kathmandu are slowly disappearing. As the tremors subside, people like me are trying to live normal lives again. But not everyone has been so lucky. In fact, very few have.
Most victims from remote areas are like Tamang. They don't have homes and what remains isn't re-habitable immediately. In areas of Bhaktapur, entire blocks need to be rebuilt. Eighty percent of Bhaktapur is gone, said local Jay Shrestha. When I visited, locals said that even though some houses looked intact from the outside, they had cracks and holes and people were too scared to go back in immediately, even to gather what was still valuable.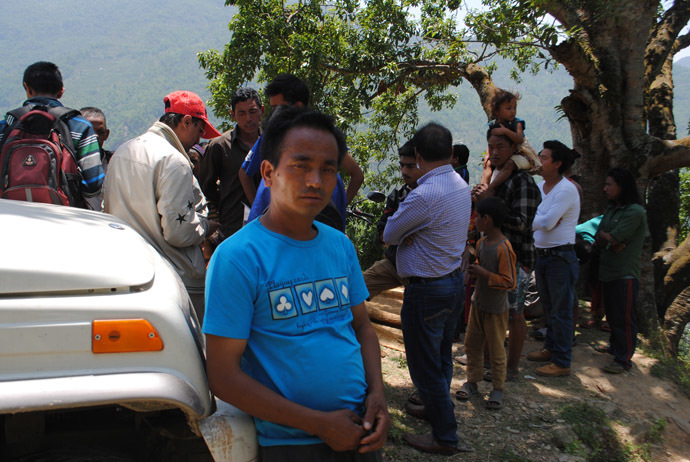 Places like Gorkha are being called a pile of dust. The hills are too steep, and volunteers, aid groups and NGO's cannot access remote villages without a road. The only hope for these people is army and private helicopters. The majority of victims still need the basics - tents, water, blankets, and food. In Bhaktapur, which is only 20 minutes by road from Kathmandu, people in camps hung a sign that read "help us with food."
A woman in Bhaktapur, Jamuna Tamaku told me, "My brother died. My mother died. I haven't been able to get out of this camp." She was too scared. Yet, when she talked of death in a matter-of-fact way, I wondered if it was because the shock hadn't registered yet or because it was a universal story where they lived. Like Tamang, she showed no emotions. Rescue teams were digging for bodies right next to where we spoke.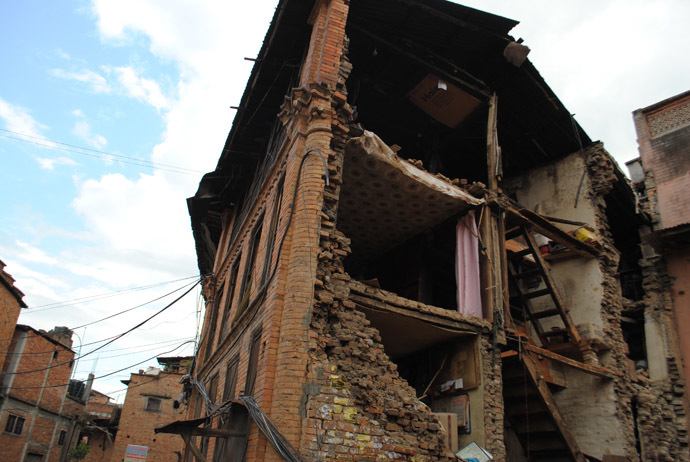 In Sindhupalchowk, a woman I was interviewing whispered that she was anemic and it had taken her all morning to walk to the market where she hoped to get food. At the Bir Hospital where I met many patients, a child named Munmaya Tamang, only 11, said she had seen her mother and grandmother die in Sindhupalchowk, and with a bleeding head, which was operated on a few days later in Kathmandu, she had watched their cremation. In the same hospital, an old woman named Santa Mendo lamented, "Now I'm neither dead nor alive." Her son was buried with her when the house collapsed. She survived, he did not. There was another deaf and mute patient there. Doctors had operated on him and his wounds were still bleeding. He sat alone in a hospital bed with no relatives. No one knew his name, his address or any family members. When I asked, he showed his index finger. It sounded like he was saying "one, one."
This is Santa Mendo, unclaimed at Bir Hospital. "Now I'm neither dead, nor alive," she said grieving her son's death. pic.twitter.com/AIR1PeIzO5

— Shiwani Neupane (@ShiwaniNeupane) May 5, 2015
Every time I visit a village or a hospital, I am worried. I don't know what will happen to Munmaya Tamang. She is alone in the hospital and while she says her father is fine, he isn't there to take care of her. She has been there for a week now, and no one is there to claim her. Organizations have pledged to take care of orphans from the earthquake, but I wonder about how many they can take. I am worried about old women like Mendo. Sons take care of their parents when they grow old in many places in Nepal. They send money home; they educate their children and siblings and are often the sole breadwinners of their homes. That is why so many of them are in the Middle East today.
Munmaya Tamang,11, saw her mother, grandmother die. Nothing happened to her father, she says, but no one to claim her pic.twitter.com/AQ78csAOtG

— Shiwani Neupane (@ShiwaniNeupane) May 4, 2015
While the story may be over for now for the international media, Nepal's story of survival has just begun. Rehabilitation efforts are going to take months if not years. "We have fallen back by 20 years now," said Ram Shrestha, a local of Bhaktapur. And I am afraid he may be right.
I am worried that we aren't newsworthy anymore. I am worried that once the world stops paying attention, efforts of government bodies and NGOs will slacken off and our beautiful nation won't get a chance to recover. I urge you; please keep Nepal in your thoughts and prayers. I urge you, please talk about Nepal. I can smile today because I know the world is here to help and we are not alone. But the real disaster has just begun.
MORE:
Shiwani Neupane for RT.

Shiwani Neupane is a novelist and a freelance journalist based in Kathmandu. Her second novel will be published later this year. She is a graduate of the Columbia Journalism School.
The statements, views and opinions expressed in this column are solely those of the author and do not necessarily represent those of RT.