A lesson of arrogance from American ambassador to Czech Republic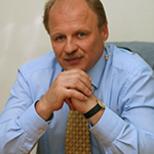 Al Gurnov is a journalist, political analyst and broadcaster. He has presented the news for several Russian national TV channels, and writes for a number of major newspapers and magazines. In the 1990s Al Gurnov was the West European Bureau chief for Russian State TV & Radio (RTR) based in London. Later he hosted several successful TV and radio shows. Winner of numerous professional awards, he has been an RT presenter and TV host since the company was founded in 2005. Al Gurnov regularly appears as a political expert on prime time TV shows on major Russian and international channels. He is a member of the Russian and International Television Academies, and Professor at MGIMO University School of Journalism (Moscow).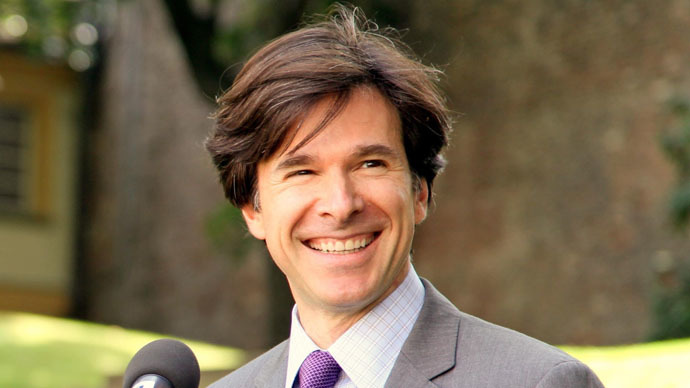 The US Ambassador to Prague tried to teach Czech President Zeman how he should express devotion to Euro-integration and show respect to the Obama-led flagship of world democracy. Zeman responded by saying Andrew Schapiro is not welcome in his castle.
The statement followed criticism by the US diplomat of Milos Zeman's decision to attend the Victory Day celebration in Moscow on May 9. Ambassador Andrew Schapiro called the plans "short-sighted" adding that it would "be awkward" if the Czech president was the only statesman from an EU country on Red Square. Schapiro was probably unaware, that among about thirty heads of state from around the world who have so far confirmed their plans to attend the V-Day parade in Moscow, at least three will be from the European Union countries: Greece, Cyprus and - the Czech Republic.
But it's not the ignorance of American politicians, which has long been the talk of the world, but the arrogance, which under the Obama rule has become the main characteristic of the American political class. And it is best illustrated by the one we see in the window of US foreign policy, Jen Psaki:
"May may seem close, but it's a long time away,"- was all she had to say, commenting on the upcoming Anniversary of the end of the War.
READ MORE: Czech president says his 'doors are closed' to US envoy over Moscow WWII visit comments
America has always been a long distance away from Europe, but in the 21st century the distance seems to be shrinking rapidly and not everyone in the Old World seems to be happy about it. Czech President Zeman is certainly one of them. Who would disagree with him, when he says that it is simply impossible to imagine that the Czech Ambassador to Washington would start advising the American President, where he must go and when? Maybe it is because Europeans are used to assigning career diplomats to being their Chargé d'affaires, while Andrew Schapiro is a middle-aged Chicago lawyer who was appointed Ambassador to the Czech Republic six months ago after being actively involved in President Obama's reelection campaign. Which is a typical American payback: presidents there often appoint political allies ambassadors to US-friendly countries.
But Schapiro's behavior not only sparks anti-American sentiment in Prague – it has provoked a war between the Czech foreign ministry and Prague Castle, the imposing seat of the presidency, undermining the country's foreign policy as EU leaders call for unity in an effort to end the conflict in Ukraine. The diplomatic fault lines around President Zeman highlight a real fragility inside the European Union, where many political analysts consider that Moscow is trying to undermine solidarity on sanctions against Russia among its former Central European allies through divide-and-rule tactics.
I can imagine that the Ambassador's words were just a simple answer to an interview, in which the president voiced his concern over the current Western attempts to isolate Russia.
"It is essential to maintain and develop relations with Russia not only on a commercial basis, but also, for instance, based on the strategic partnership in the fight against international terrorism," Zeman said, before he started packing for the trip to Russia. His intention to pay a visit to Moscow in May was announced as early as January. Sources in the Czech government, which play a leading role in the country's foreign policy, informally expressed disappointment over this decision, however, according to the Czech media, the Cabinet "will not try to prevent this trip, because never before in Czech history there was such a precedent."
But Zeman, in turn, explained that his visit to Russia would be a "sign of gratitude for not having to speak German in this country." He also intended to pay tribute to the memory of 150,000 Soviet soldiers who died liberating Czechoslovakia. Well, it looks like the man is just trying to be honest and straightforward, while Washington is panicking because it is apparently failing to isolate Russia.
And Moscow is absolutely aware of that. Here's a quote from one of the resent Tweets by Aleksey Pushkov, head of the State Duma Foreign Relations Committee:
"Judging by the hysteria of the US Ambassador to the Czech Republic, Washington is nervous about Western countries' leaders traveling to Moscow on May 9. Scared that the isolation will not work."
Western leaders are boycotting the celebrations in Moscow on the occasion of the 70th anniversary of Victory over Nazi Germany in support of the policy of isolation of Russia over Russia's reunification with the Crimea and its support of the rebel regions in Eastern Ukraine.
But despite all the US diplomatic effort, the split among Europeans on relations with Russia is obvious. Even German Chancellor Angela Merkel has come up with a compromise: she plans to arrive in Moscow the day after, on May 10. Joined by President Vladimir Putin she will lay a wreath at the Tomb of the Unknown Soldier by the Kremlin wall. This in itself is a challenge to other European leaders. How, for example, David Cameron is going to explain to the British public why the German leader found courage to congratulate the Russians with their victory over the Nazi Germany, while the allies totally boycotted the anniversary?
Mind the gab #Zeman#VictoryDayhttp://t.co/CfLQ2x0QQ6pic.twitter.com/BSRmxxUPhf

— Sputnik (@SputnikInt) April 6, 2015
Of course it will be easier to call Milos Zeman a traitor after he spoke at the Rhodes forum, hosted by the head of Russian Railways Vladimir Yakunin. But in that speech made in Russian, he called for the lifting of sanctions imposed by Western countries against Moscow because they are more harmful for the Europeans, than for the oil-rich Russia.
It may sound logical, may even be tolerated, but not from a head of state supposedly friendly to the USA. This seems to be the reason, why the controversial remarks have immediately resulted in an anti-Zeman campaign all over the local media.A group of experts quoted another of the president's remarks concerning WW2 and called on Zeman to show restraint when assessing the late Ukrainian collaborationist Stepan Bandera and using the word Banderites. Zeman answered the critics by further criticizing Bandera and Roman Shukhevych and saying he could not congratulate Ukraine on having such national heroes.
Having been joined by another four scientists, including Ukrainian studies expert Lenka Vichova, historian David Svoboda, from the Institute for the Study of Totalitarian Regimes, and political geographer Michael Romancov, the critics admitted that Bandera should not be praised only. Nevertheless, he should not be lied about, they write. They, for example, doubt the authenticity of a famous Bandera´s statement: "Kill every Pole aged between 16 and 60." Opposing Zeman, they say Bandera never said that:
"Historians usually attribute the statement to Dmytry Klyachkivsky, commander of the Ukrainian nationalist resistance in Volhynia, who is considered the initiator of the anti-Polish ethnic cleansing."
President #Zeman's foreing policy man Kmonicek is trying to explain situation re Amb. @AndySchapirohttp://t.co/UbFzMwcord#Russia#USA

— Andrej Matisak (@matisaksk) April 7, 2015
They also point out that Ukrainian President Petro Poroshenko asked the Polish nation for forgiveness in connection with the past wrongs. They forgot to mention, however, that after doing so, he sent his troops to the South-West, where they killed 4,000 and injured another 10,000 fellow citizens for their desire to speak their native language and elect their own governors. They also challenge the drawing of parallels between Bandera and Jan Rys-Rozsevac, who Zeman said founded Vlajka, a fascist organization in the pre-war Czechoslovakia. But to me it is obvious that this scientific dispute has nothing to do with history:
"We hope that you will show the courage you show in the disputes over 70-year-old events in the clash with the present aggressors, too," the opposing political scientists wrote to Zeman in an allusion to the Russian policy in Ukraine.
And here is what the U.S. Ambassador had to say after his arrogant statement caused this entire political row:
"I want to inform the Czech people that the US government and Americans value our partnerships and alliances now more than ever."
I wonder who is Mr. Schapiro to address the population of a European country on behalf of all the American people? As well as one can imagine how President Zeman should wonder, having read the ambassador's remarks: "Who are you to f***ing lecture me"!
The statements, views and opinions expressed in this column are solely those of the author and do not necessarily represent those of RT.