'Nuland ensconced in neocon camp who believes in noble lie'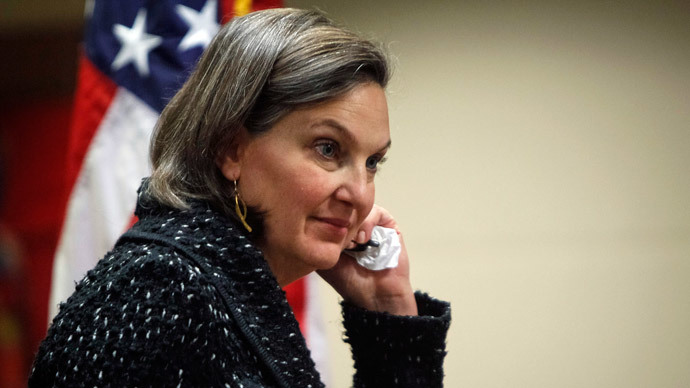 Victoria Nuland's anti-Russian rhetoric comes from the neocon camp of US politics, seeking to stir the Ukraine crisis, thrilled by the prospect of defense industry expansion and more arms sales, Daniel McAdams of the Ron Paul Peace Institute told RT.
RT:World leaders and international monitors agree the situation in Ukraine is generally improving. Why are we still witnessing aggressive rhetoric from some US officials?
READ MORE:US boosting 'anti-propaganda' budget, mulling 'increase of lethality' for Ukraine support – Nuland
Daniel McAdams: Because the US does not want peace to break out. The US is determined to see its project through. But unfortunately like all of its regime change projects this one is failing miserably. Victoria Nuland completely disregards the role of the US in starting the conflict in Ukraine. She completely glosses over the fact that the army supported by Kiev has been bombarding Eastern Ukraine, as if these independent fighters in the east are killing themselves and their own people. Victoria Nuland was an aid to Dick Cheney; she is firmly ensconced in the neocon camp. The neocons believe very strongly in lying, the noble lie… They lied us into the war in Iraq; they are lying now about Ukraine. Lying is what the neocons do.
RT:Nuland listed a lot of hostile actions by Russia without providing any reliable proof. Do you think she can she be challenged on these topics?
DM: Maybe she is right but the US hasn't provided one piece of proof, except for Ambassador Geoffrey Pyatt's Rorschach tests he passes off as a satellite photo. Maybe they are true but we have to present some evidence because we've seen now the neocons have lied us into the war. This is much more serious than the attack on small Iraq. This has the potential for a global nuclear war. So I think they should be held to a higher level of scrutiny. Thus far they have not provided any. We do know however that the US is providing military aid. As the matter of fact this week hundreds of American troops are arriving in Ukraine. Why is that not an escalation? Why is it only an escalation when the opponents of the US government are involved?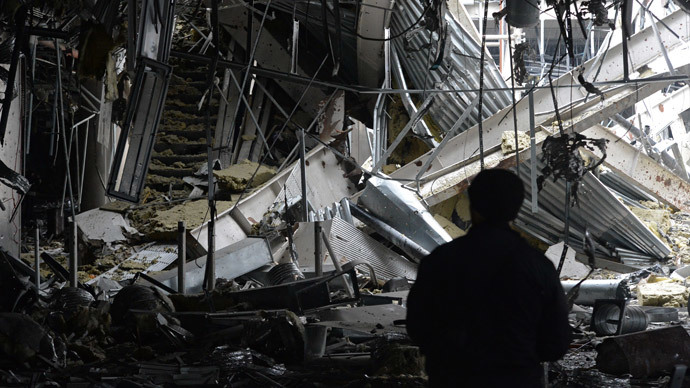 RT:How probable is that the Western nations ship lethal aid to Ukraine?
DM: It is interesting because Victoria Nuland this week spent some time with Andriy Parubiy, one of the founders of the fascist party in Ukraine and I believe one of the founders of the Joseph Goebbels Institute. She met with him this week and had a photo taken with him. He came back to Ukraine and assured his comrades that the US will provide additional, non-lethal weapons - whatever that means - and felt pretty strongly that they would provide lethal weapons. The Chairman of the Joint Chiefs of Staff, General Martin Dempsey has been urging the US government to provide lethal weapons as has the new US defense secretary [Ashton Carter], both of whom come from the military industrial complex which is thrilled by prospect of a lot more arms to be sold.
READ MORE: 'We should absolutely consider lethal aid' to Ukraine – US Gen. Martin Dempsey"
RT:Nuland has said the State Department is in talks with EU leaders for another round of sanctions on Russia. Do you think the EU will agree?
DM: I think they will be pressured into agreeing. It is interesting that Nuland said that the new Rada, the new Ukrainian parliament, in this first four months has been a hive of activity. I was just watching some videos from the fights in the Ukrainian parliament. So that was one bit of unintentional humor probably in her speech. It looks like a fight club over there.
MORE:
The statements, views and opinions expressed in this column are solely those of the author and do not necessarily represent those of RT.
The statements, views and opinions expressed in this column are solely those of the author and do not necessarily represent those of RT.
You can share this story on social media: