'India wants fruitful relations with both US, BRICS'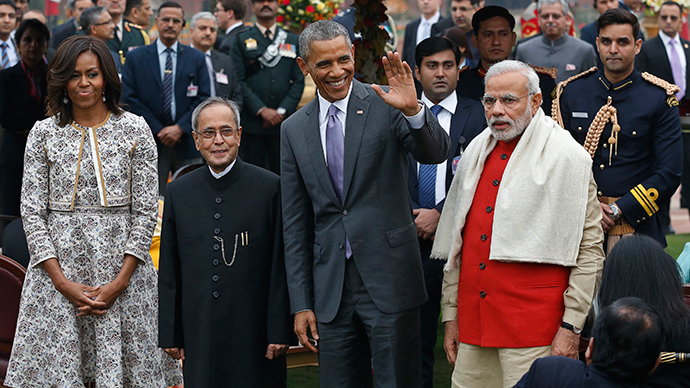 India knows what to get and from whom, Dr. Sreeram Chaulia of the Jindal School of International Affairs told RT. It wants to hedge its bets and build close relations with BRICS, while trying to attract investment from the US and Europe, he said.
RT:President Obama is on a visit to India. What are the goals he is trying to achieve during this trip?
Sreeram Chaulia: I think he [Barack Obama] is trying to salvage his policy which has not been successful for the last few years. The Americans realized that China has grown stronger and more assertive in the Asia-Pacific. They have neglected India for a long time. And now they are hoping to make up for the past failure by coming back to India in a big way and trying to win Indian confidence to be able to counterbalance Chinese power in the Asia-Pacific. This is one of the biggest political motives.
The other motives are more commercial and have to do with the pressures from American corporations which want to get hold of the Indian market, or investment opportunities in India and to expand export chances into the Indian population and so on. But essentially the big picture they are looking for on this visit is to try and move forward with India and…find the way to show that their alliance systems and partnerships in Asia vis-à-vis an increasingly defiant and powerful China.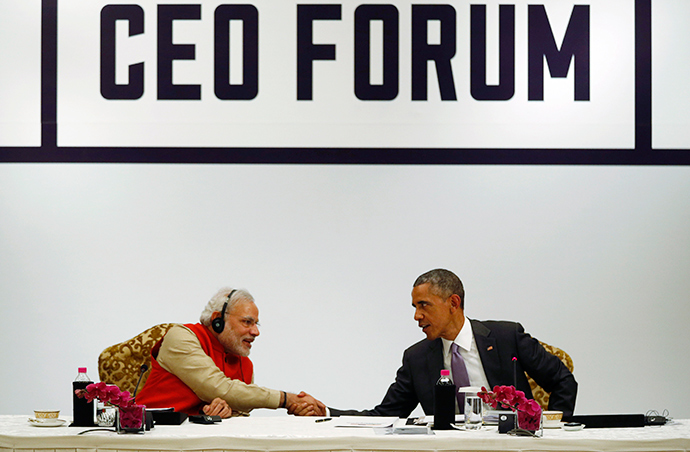 RT:Do you think that Americans act more equally towards India right now? What made them do so?
SC: There was a lot of tension last year with regard to the mistreatment of an Indian diplomat by the US. I think the fact that India stood very firm on this issue and did not buckle to American pressure but gave it back to them was one of the reasons why Americans realized that they cannot play around with our sentiments or our sovereignty.
Now I think they are more chastened and they believe that they need to treat us as equal partners and to give as much as they want to take. In the sense that the diplomatic incident helped to establish a form of equality. And because we stood for our rights it sent a right message to the Americans that they can't mess around with us. I think now they have come around to work in a more cooperative fashion. And it's a message for the world powers around the planet that the way to deal with Americans is always to be respectful but tough.
RT:India is a BRICS member but at the same time is holding negotiations with the US? Isn't there a contradiction?
SC: There is no contradiction between being close to the US and being part of the BRICS because the relationship with BRICS has its own importance for India and that will never be jettisoned because of our increasing economic partnership with the US. On strategic issues: we are still not sure what the American position on the so-called Pivot to Asia issue is, and what India's place within the pivot is. So we would like to continue to hedge our bets and build close relations with BRICS member countries even as if we are trying to attract as much investment as possible from the US and from Europe.
In fact, just a few days before President Obama landed we had Russian dignitaries here. They were talking about a defense relationship and how we can move it further. Russia also promised civil nuclear energy plants for India on a scale that the Americans have still not committed to. We know what to get from whom. The US also stands on that level. By no means is India itching to get into an alliance with the US that is far from the truth. We want to have a fruitful partnership with them just as we want to do with the rest of the BRICS countries.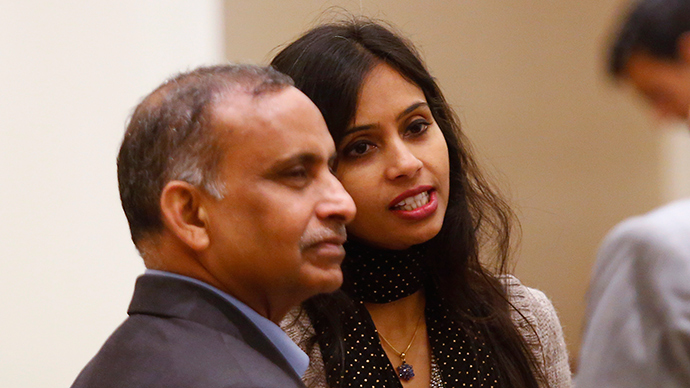 RT:How can India benefit from its cooperation with the US?
SC: In some high-tech departments the Americans are willing to provide technology and also to enter into co-production with India. To that extent they will try to push for more. And we have been trying to diversify our arms imports. So, while Russia remains number one, we are also buying from Israel, and also from the US. It must be seen from the point of view of this healthy competition among various suppliers. India is happy to look at the American offers.But there is a limit to this because Americans are, for example, insisting upon what they call interoperability of the militaries and also logistics and so on which are conditional for more technical transfer in the defense sector.When it affects our sensitive sovereignty and inclusion into our sovereign space we clearly say no and we cannot go that far. So it is helpful and it is beneficial for India but there are limits to how far we want to go with the US.
The statements, views and opinions expressed in this column are solely those of the author and do not necessarily represent those of RT.
The statements, views and opinions expressed in this column are solely those of the author and do not necessarily represent those of RT.
You can share this story on social media: