BBC apologizes to RT on air for false claim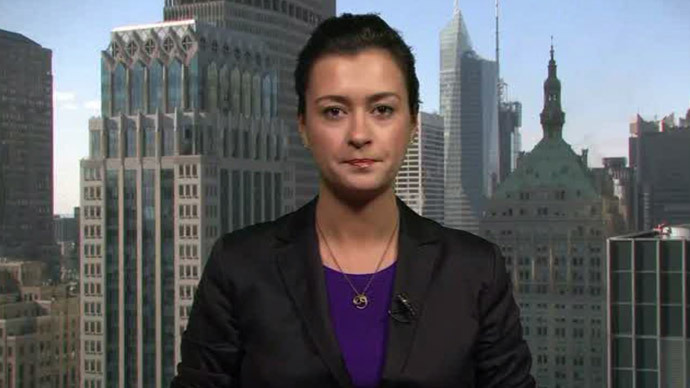 BBC presenter Jo Coburn has apologized to RT and RT reporter Anastasia Churkina for leveling false accusation against her and the channel.
In the live broadcast of BBC Two's 'Daily Politics' program on January 16, 2015, Coburn said: "On last Thursday's show, in an interview with Afshin Rattansi, a presenter from the RT news channel Russia Today, we wrongly suggested that a reporter from the channel, Anastasia Churkina, had interviewed her father, Russian Ambassador to the UN Vitaly Churkin. We now understand this not be the case, we are happy to make that clear and apologise for the error."
On January 8, 2015, in an interview with journalist and host of RT's 'Going Underground,' Afshin Rattansi, Daily Politics host Andrew Neil stated as fact that RT reporter Anastasia Churkina had interviewed her father Vitaly Churkin (Russian Ambassador to the United Nations) "live on air." The point was brought up – in an over-the-top, theatrical manner – as a shocking example of poor journalism at RT, and as a point of derision against the channel.
That statement, however, was false. Anastasia has never interviewed her father for RT – not "live on air," nor in any other format. Neil had no grounds on which to make this claim, yet did so – not to the journalist in question or RT network editors, but to another RT journalist who cannot be expected to speak on behalf of all RT reporters.The declaration, thus, appeared to be an attempt to discredit the channel with a sensationalist yet fully unfounded allegation. Subsequently, RT brought the matter to the attention of BBC editors, and requested an apology and a retraction.
We are pleased that the BBC, the news outlet that prides itself on responsible journalism, acknowledged its mistake and publicly apologized. We hope that going forward all media organizations stick to facts, rather than falsehoods and hyperbole, when writing about RT.
The statements, views and opinions expressed in this column are solely those of the author and do not necessarily represent those of RT.