Greece euro exit 'would mean EU incompetence'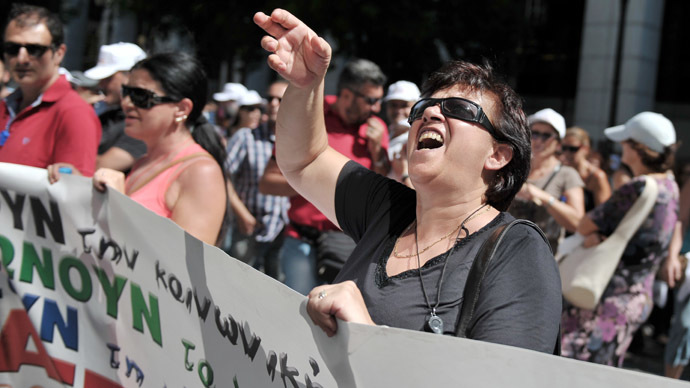 With less than a month left before elections in Greece, the poll that is expected to largely determine the country's further membership in the euro currency area, experts argue if Greek exit is now a reality.
Dimitri Mardas, from Aristotle University of Thessaloniki, shared his thoughts on possible exit of Greece from eurozone – or "Grexit" – saying he did not believe the country's exit was a "real case."
Germany believes the eurozone is now stable enough and has sufficient rescue mechanisms to survive the potential ramifications of Greece leaving the single currency union, Der Spiegel – citing sources in the German government – reported Sunday.
READ MORE: Germany believes eurozone can survive Greece exit – report
According to the report, the German government considers a Greek exit from the eurozone a practical possibility if the leftwing opposition, headed by Alexis Tsipras' Syriza party, wins on January 25. A number of pre-election polls show the euro-skeptic party is leading the race.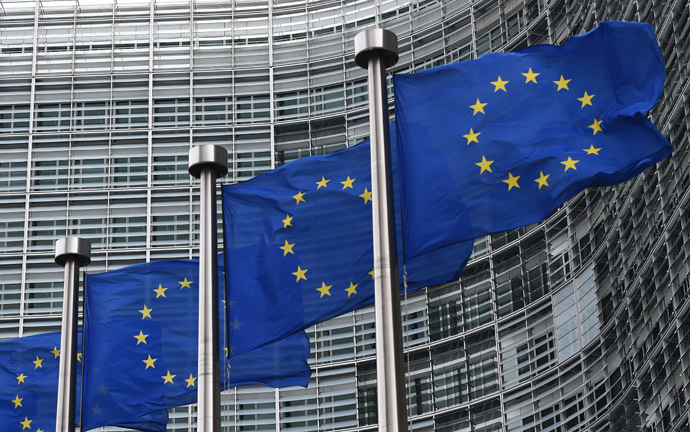 READ MORE: Greece plans early exit from largest IMF rescue package in history
In October 2014, Athens informed the International Monetary Fund (IMF) that it would end its obligations to the unpopular rescue program more than a year early, believing itself to be stable enough to exit the program. The €240 billion bailout was the largest rescue effort in financial history, but placed crippling austerity measures on the country.
RT:Germany feels the Eurozone is strong enough to cope with a Greek exit. Is that really the case?
DM: Greek exit is more or less virtual reality than a real case which means that our currency is euro, and Drachma is virtual money, it's money that does not exist. If we face any kind of problems related to the way of the operation of euro we have to solve all these problems in the context of euro, not by searching alternative solutions which are not fruitful even for euro.
RT:Why do you think Germany believes Greece must continue its austerity program? Because presumably that is the reason why another elections of the government will be held this month.
DM: The fear that you have to be out of euro is related with political problems rather than economic issues. In this case Germany and some other countries want to see all contracts that they have signed to follow the way that they have decided. One potential Greek government – I can say Syriza – suggested that we have to renegotiate some aspects of all these contracts or memorandum that we have signed. The fact that there is this kind of disagreement cannot explain Greece's exit from the euro.
Solutions can be found. We have to know that there is a collective responsibility in many areas dealing with fiscal policy, with the euro, with banking policy. We have to arrange the same point of view in the context of debt policy.
RT:No country has ever left the eurozone and there is currently no mechanism in place allowing for such a departure. How complicated would that be for Greece to leave?
DM: It will be painful for Greece if it happens, although I don't believe it may happen because it's a virtual reality. But of course there is a cost for Europe [as well]. Two years ago Charles Dallara (former Managing Director of the Institute of International Finance) suggested that the exit of Greece from EU may insert a cost in Europe of 1 trillion euros, more or less, it was 1.2 trillion euros. There will be a mutual cost. That is why I believe this cannot take place. If that happens [Grexit], it will point out that EU cannot solve any kind of problems in the context of the mechanism that it has invented, this will be very bad for the euro in any case.
The statements, views and opinions expressed in this column are solely those of the author and do not necessarily represent those of RT.