Bitcoin 2.0: Revolution resumed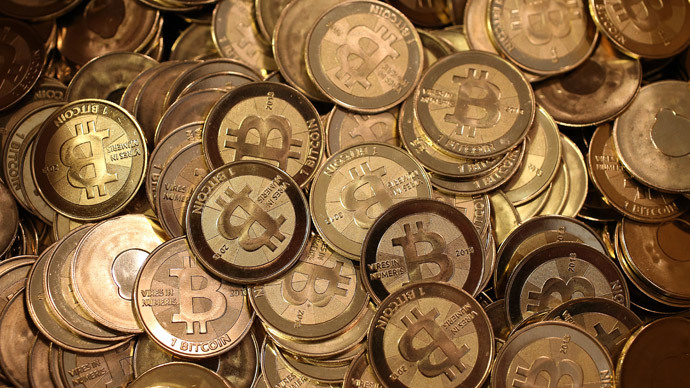 Ignore the doomsters: the cryptocurrency revolution is in rude health. Widespread adoption remains a likely outcome.
As 2015 dawns, the bureaucratic blob at the heart of many multinational business entities is feeling smug. Bitcoin, barely above $300, appears a shadow of its one-time booming self. The lure of the million-dollar bitcoin and beyond has become unthinkable as the emerging currency is still recovering from its first bubble.
Once again rumors of the death of cryptocurrency will prove unfounded. In an era where politicians and management consultants alike spout an obsession with 'innovation,' alas they tend to turn skeptical as soon as a genuinely new way of doing anything is staring them in the face! With so many analogue legacy stakeholders eager to continue exploiting the currency status quo, unsurprisingly the arrival of a genuinely revolutionary upheaval in money is viewed with suspicion amongst those with so much to lose. Bankers (both central and 'commercial'), politicians and large corporations tend to regard Bitcoin as a nasty inconvenience to their self-interested pork barrel approach to prosperity.
The problem for legacy players is that price is only one aspect of the complex bitcoin equation. Besides, the big business/big government nexus is poor at process innovation - as those who watched them endeavor to ignore or belittle the initial rise of the internet itself can readily attest.
Economic life regularly involves cycles. Bitcoin burst forth into its first major upswing fueled by colossal excitement which led to a price squeeze while the currency was still an infant. QV the internet: the dotcom bubble of 2000AD took place when there was little clear evidence of how significant the web would become a decade or so later.
2014 witnessed incredible development in cryptocurrency which deserves examination beyond simply passing judgment on the core value of bitcoin. Throughout the past year, financial technology innovators have been increasingly investing time and dollars into all manner of 'fintech' projects moving cryptocurrency to the next level.
Bitcoin has already made considerably more progress than previous electronic currency projects, thanks to the relatively broad adoption of its basic infrastructure. That virtuous circle of adoption continues. During its first four years, bitcoin spawned the financial equivalent of sealed asphalt roads, garages and petrol stations akin to the pioneering era of the automobile. Like the Ford Model T, which ignited the boom for roads and roadside services, bitcoin is the equivalent cryptocurrency trailblazer. By comparison, legacy banking looks like a horse and cart solution.
Meanwhile, at the heart of the cryptocurrency revolution sits the 'blockchain'. Pure digital genius: at once public but also private while ensuring bitcoin remains decentralized (unlike your everyday fiat money). Massive investment poured into the core technology of bitcoin during 2014.
It's not just money either. A cornucopia of prodigiously awesome brains are eagerly building all manner of new ways to deploy the blockchain and devise a whole new way of not merely thinking about money, but actually a whole new money system itself.
Which brings us back to those who will write a bitcoin obituary at the drop of a hat. They are on the wrong side of history retaining their analogue approach to cash. The new bitcoin era of money is great news for savers who have been arbitrarily impoverished in a world where debt is king (but not for long).
Governments must find a way to fund their ever greater demand for cash to fund their unsustainable promises and spineless inability to say no to any major client group. Likewise the banking blob is terrified by anything which could break up the cozy QE cartel which has done nothing to make the world a better, fairer place and everything to suggest that the world's nuttiest conspiracy theorists just might be right (well, apart from the lizards - I never got that bit no matter what I imbibed). Anyway, a smoother, faster means of payment not subject to arbitrary devaluation still looks like a winner.
Bitcoin is not merely alive and kicking, it is rapidly becoming the hydra of money. Every attempt to decapitate the currency merely causes decentralized 'cryptocash' to grow two more limbs in response. Last year I referred to The Year of Bitcoin, but 2015 will be fascinating.
Growing disillusion with fiat money as manipulated by a QE addicted central banker near you will help propel the next stage of the cryptocurrency revolution.
The statements, views and opinions expressed in this column are solely those of the author and do not necessarily represent those of RT.
The statements, views and opinions expressed in this column are solely those of the author and do not necessarily represent those of RT.
You can share this story on social media: