​'Genie let out of the bottle: not much Saudis can do to prevent possible unrest caused by budget deficit'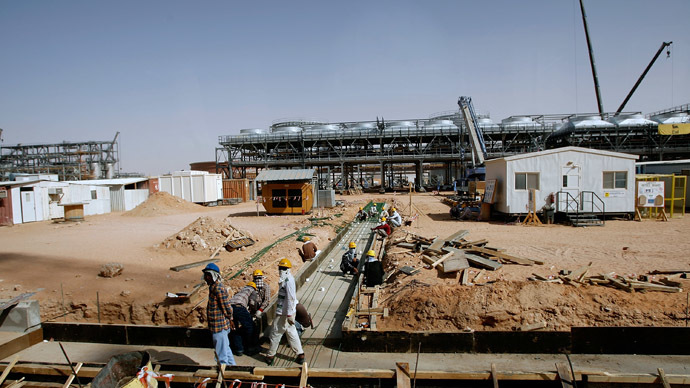 The population of Saudi Arabia is predominantly male, young and unemployed, and it would be difficult for Riyadh to keep the growing discontent under control after announcing a budget deficit, Margaret Bogenrief from ACM partners told RT.
Saudi Arabia, the biggest world's oil exporter, has predicted a US$39 billion deficit in 2015. This is a result of a 50 percent drop in the price of oil in the second half of this year.
RT:What measures can Saudi Arabia take to limit the damage here?
Margaret Bogenrief: I think what is most interesting, and you are seeing this really with a lot of countries throughout the Middle East, is the genie has kind of been let out of the bottle. I mean, in Saudi Arabia its oil prices, in other countries like Iraq it's the dissolution of the previous government. I don't know if there is a lot that Saudi Arabia can do in 2015 to really take care of its citizenry and to prevent the unrest that you see is growing there. If you look at its population, it's predominantly male, young and unemployed. And I don't know if there is a lot that they can do to keep that under control.
RT:Saudi Arabia propped up oil prices for a long time, but now clearly the nation is not sticking to this policy anymore. Do you expect major discontent among the population?
MB: Absolutely. I think social unrest in Saudi Arabia is going to be a significant issue in 2015 and beyond. What I think is most interesting is that if you look at the 2014 economic numbers, oil accounted for something like 89 percent of the country's revenue. That's a very singular economy. And if you look at this economic disparity combined with that so focused on that resource, you are going to see some significant issues in 2015 and beyond.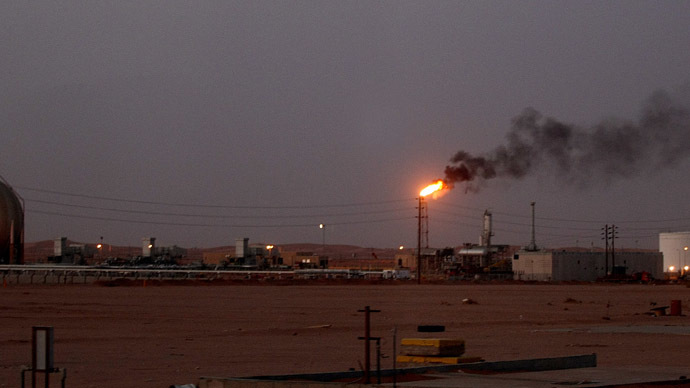 RT:Why is it happening now?
MB: Its a few things. One is that the US has really worked under the Bush and Obama Administrations to increase domestic oil production. That has sent a signal to the world market that the US is really looking not to be as competitive as Saudi Arabia, but certainly to be involved and try to control that a little bit more. Secondly, it's also just a demographic issue. Saudi Arabia is facing a demographic reality that it has not had to face for decades. The combination of those two things along with the US fracking and trying to get more involved in the energy sector, that's really combining to costs and issues.
RT:One theory about the falling oil price is that Saudi Arabia is trying to curb the US shale industry. What are your thoughts on this speculation?
MB: If you look at fracking, I actually think that fracking is not as significant when it comes to actual oil production. I think it's a better message tool than it's an actual production tool. What Saudi Arabia is realizing, you certainly saw it in the budget, is that suddenly it doesn't have complete control over the pricing and manufacturing of oil. That's really causing some issues. In the budget for 2015 oil was priced to be $80 a barrel. Honestly, that's wishful thinking.
RT:How hard are the sliding oil prices hitting the economies of other oil producing nations?
MB: If you look at Saudi Arabia it's going to impact Saudi Arabia far more than other Middle Eastern countries. I know Iran is facing some potential sanction issues in 2015; the US is debating whether or not to lift sanctions. That's not necessarily energy related but I do think you are going to see some significant changes there too.
The statements, views and opinions expressed in this column are solely those of the author and do not necessarily represent those of RT.