Latest Psaki gaffe no laughing matter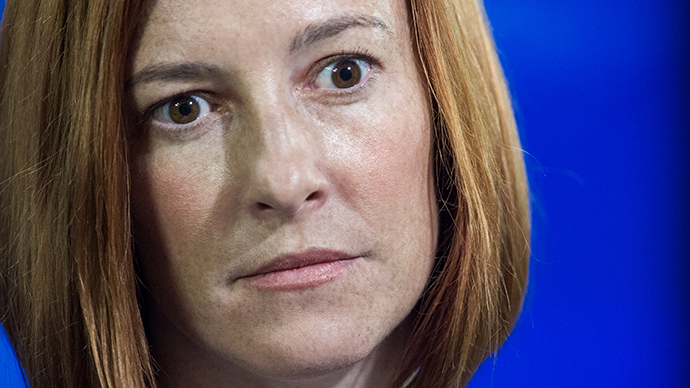 Jen Psaki, the US State Department spokesperson, uttered yet another gaffe when she declared that the Obama administration signed off on more economic sanctions against Russia, setting off alarm bells in Russia.
The bill, which provides some US$350 million in military and non-military assistance to Ukraine, is expected to be signed "by the end of the week," White House press secretary Josh Earnest said on Tuesday. Perhaps Jen Psaki thought that was not expedient enough.
"He signed it yesterday," Psaki said during the briefing, interrupting RT's Gayane Chichakyan who was asking a question about the military aid tucked away inside the controversial legislation, called the Ukraine Freedom Support Act of 2014.
The misstatement was far worse than your average Psaki slip up since Moscow has already expressed its firm opposition to the bill, which includes the following articles:
Sec. 4. Sanctions relating to the defense and energy sectors of the Russian Federation.
Sec. 5. Sanctions on Russian and other foreign financial institutions.
Sec. 6. Increased military assistance for the Government of Ukraine.
Sec. 7. Expanded nonmilitary assistance for Ukraine.
Sec. 8. Expanded broadcasting in countries of the former Soviet Union.
Sec. 9. Support for Russian democracy and civil society organizations.
Needless to say, these are very serious actions being taken against Russia. Foreign Minister Sergey Lavrov recently said the ultimate goal of the anti-Russian sanctions imposed by some Western nations is to provoke regime change.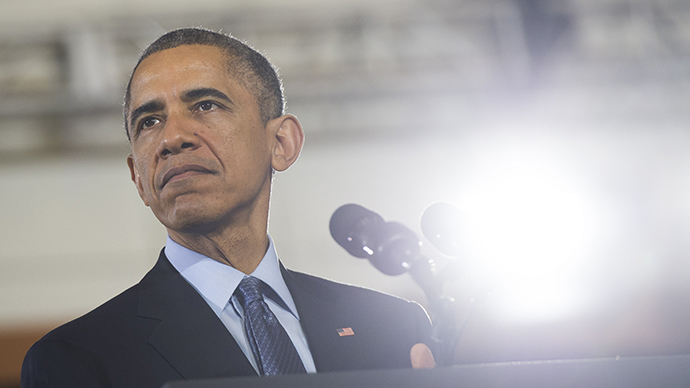 "Western leaders publicly state that the sanctions must hurt [Russia's] economy and stir up public protests. The West doesn't want to change Russia's policies. They want a regime change. Practically nobody denies that," he told a leading think-tank in Moscow.
Lavrov blamed the US for imposing the sanctions at a time when both its resources and global leadership are in decline.
"We cannot accept the position of those who tell us: 'Put up with it. Everyone has to suffer from America having elections every two years, and nothing should be done about it. Relax and take it as a given'. This won't do. We won't take it because the stakes are too high," Lavrov said.
Despite his opposition to the bill, Obama said he intended to sign it after the measure sailed through the US House of Representatives and Senate.
READ MORE:Psaki misspoke: Obama not yet signed new anti-Russian bill
At the same time that Washington is spurring NATO members into panic mode with regards to so-called "Russian aggression," causing them to beef up their military spending, Assistant Secretary of State for European and Eurasian Affairs Victoria Nuland said Wednesday that the United States is prepared to give military equipment to Ukraine and train Ukrainian forces.
"[The United States] beginning now to do the equipping and training of the Ukrainian units, which is the most important thing to help them to be at their best now," Nuland said during the event at the American Enterprise Institute in Washington.
At a time when Russia is seriously questioning the real intentions of the United States with regards to its sanctions regime, as well as what motives lie behind its desire to militarize Russia's next-door neighbor, Psaki slip-ups are not only regrettable, they are downright dangerous.
Robert Bridge is the author of the book, Midnight in the American Empire, which examines the dangerous consequences of corporate power in the United States.
The statements, views and opinions expressed in this column are solely those of the author and do not necessarily represent those of RT.